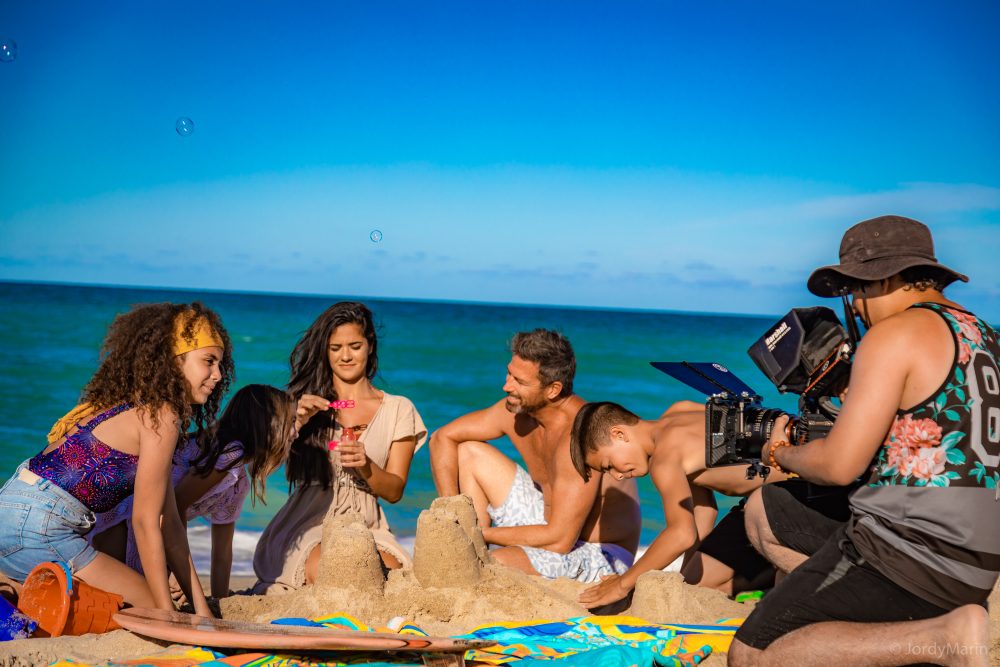 Film Production Companies: What Do They Do?
Film Production Companies: What Do They Do?
Behind every captivating movie or TV show lies the hard work of a film production company. While we often hear about these companies, many people may wonder, "What do they actually do?" In this article, we will take a closer look at the multifaceted roles and responsibilities of film production companies, shedding light on their creative processes, logistical expertise, and overall contribution to the world of filmmaking.
Concept Development:
Film production companies play a crucial role in the initial stages of a project. They collaborate with writers, directors, and producers to brainstorm and develop exciting concepts for movies or TV shows. This involves generating captivating storylines, identifying target audiences, and assessing market potential.
Financing and Budgeting:
Once a concept is finalized, film production companies take charge of securing the necessary funds to bring the project to life. They often collaborate with investors, studios, or distributors to raise the required budget. Additionally, production companies are responsible for meticulous budgeting, ensuring efficient allocation of resources throughout the filmmaking process.
 Pre-production:
During the pre-production phase, film production companies handle various logistical tasks. This includes scouting suitable locations, hiring skilled crew members, casting actors, and acquiring necessary permits. They also coordinate with directors, cinematographers, and production designers to translate the project's vision into a concrete plan.
Production:
Lights, cameras, and a whole lot of action! This is where film production companies truly shine. They oversee the entire production process, managing the day-to-day operations on set. From organizing shooting schedules to coordinating technical aspects, such as lighting and sound, these companies ensure smooth operations while maintaining the creative integrity of the project.
Post-production:
Once filming is complete, film production companies dive into post-production work. They collaborate with editors, sound designers, and visual effects artists to bring the footage to its final form. This involves editing the film, adding sound effects, enhancing visuals, and ensuring seamless transitions. Post-production also includes music composition, color grading, and finalizing the film's overall look and feel.
Marketing and Distribution:
Film production companies play a pivotal role in promoting and distributing the finished product. They strategize marketing campaigns, create trailers, and collaborate with distributors to ensure the film reaches its target audience. Additionally, they handle negotiations for distribution rights, organize premieres, and facilitate international releases.
Film production companies are the unsung heroes behind every captivating on-screen experience. From concept development to marketing and distribution, their multifaceted roles contribute to the magic of filmmaking. Their creative vision, logistical expertise, and dedication to storytelling make them an indispensable part of the entertainment industry. So, the next time you enjoy a movie or TV show, take a moment to appreciate the remarkable work of film production companies that brought it to life.
NARRATIVE FILM REEL
GLOBAL FILMZ EVOLUTION (2017 – 2022) REEL
MUSICAL ARTISTS LOOKING TO PRODUCE A MUSIC VIDEO? WE ARE A MIAMI BASED FULL SERVICE VIDEO PRODUCTION COMPANY, EQUIPPED WITH STATE OF THE ART SMART STUDIO / FILM SETS WHICH ARE PERFECT FOR CREATING A CONTROLLED ENVIRONMENT WHEN NECESSARY OR OUR FILM CREW CAN TAKE THE PRODUCTION TO THE STREETS/BEACHES OF MIAMI.
More Music Videos…(Click here)
Corporate Video Production
IN NEED OF PROMOTIONAL VIDEOS FOR YOUR BUSINESS? WE CAN HELP YOU SHAPE YOUR DIGITAL MARKETING STRATEGY BY INTEGRATING HIGH QUALITY, PROFESSIONAL CORPORATE VIDEOS.
More Corporate Videos…(Click here)
More Behind the Scenes…(Click here)