Video Production Chase Camera Car Rental package available for full and half day rates. Chase Camera car includes 1.5 to 2″ piping and truss riggings, RED DSMC2 Gemini Cinema Camera, DJI Ronin 2, airwave v15 vibration isolator, DJI Ronin 2 remote control, Nucleus Wireless follow focus, 7″ 4K Atomos Inferno Monitor/Recorder and  (2) 10″ Matthews suction cups.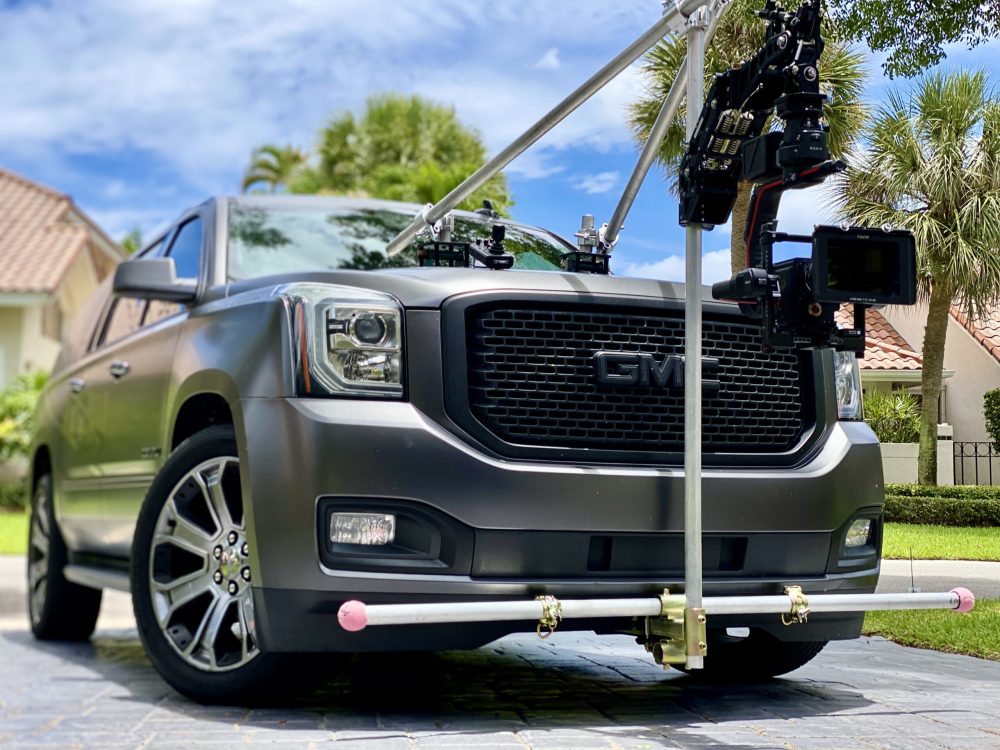 Chase Camera Car Rental Package
The camera car has front and back camera mounting options for filming from the front and rear of the truck as well as far left/right and center mounting options. Offering 360 degree shot options around the camera car.
CREW: DP, 1st AC & Driver
Equipment: Truck, RED Gemini DSMC2 Camera, Ronin 2, Airwave v15 vibration isolator, Gimbal Remote Control, Nucleus Wireless Follow Focus, 7″ 4K Atomos Inferno Monitor and Truss rigging.
Miami Production Company Servicing the following areas:
South Florida: Palm County:  Palm Beach Gardens, West Palm Beach, Wellington, Boynton Beach, Delray Beach & Boca Raton. Broward County: Deerfield Beach, Pompano Beach, Fort Lauderdale, Hollywood, Weston & Hallandale Beach. Dade County: Miami Gardens, North Miami Beach, Aventura, Key Biscayne, Kendall, Doral & South Beach Miami.
Central Florida: Orange County: Orlando, Kissimmee & Winter Park. Polk County: Lakeland, Haines City & Winter Park. Hillsborough County: Tampa, St Petersburg, Brandon & Clearwater.
South West Florida: Sarasota County: Sarasota & Siesta Key. Charlotte County: Port Charlotte & Punta Gorda Lee County: North Fort Myers, Cape Coral, Fort Myers Beach & Bonita Springs  Collier County: Naples, Fl.
Also check out our other rental packages:
BOLT CINEBOT ROBOTIC CAMERA ARM RENTAL PACKAGE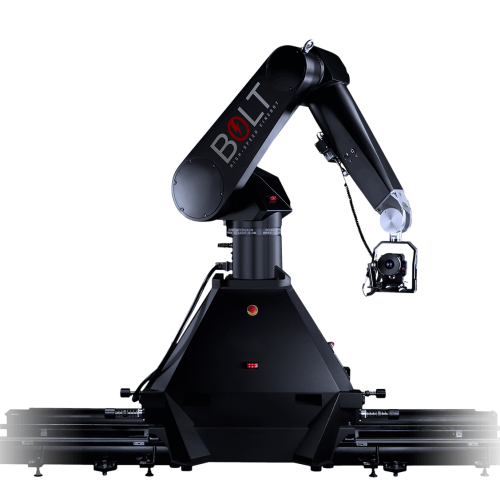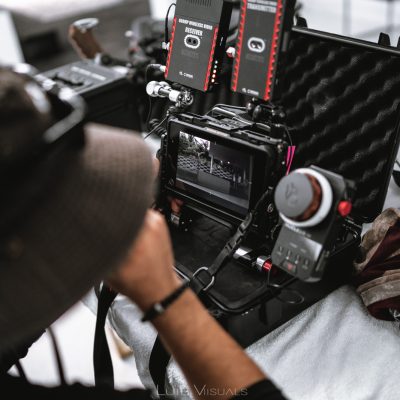 1ST AC WIRELESS UNIT
7`` 4K Atomos Inferno Monitor & Recorder | Nucleus-M |2000m Cinegear SDI Transmitter/Receiver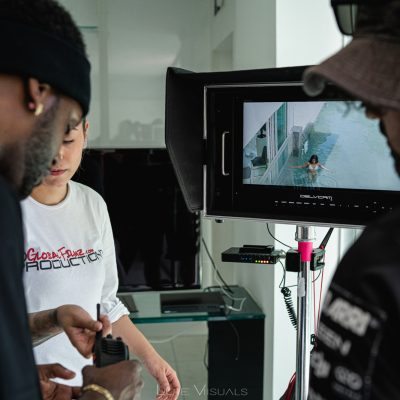 WIRELESS FIELD MONITOR
15`` WIRELESS DELVCAM DIRECTOR / CLIENT MONITOR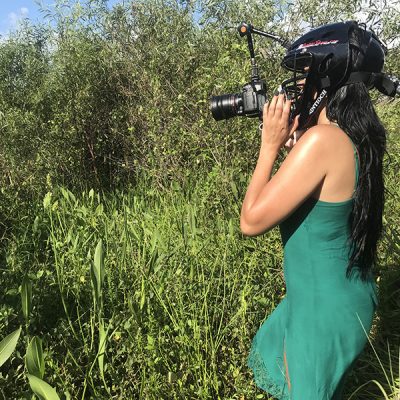 POV WIRELESS HELMET
GH5s WIRELESS POV HELMET WITH 7`` MONITOR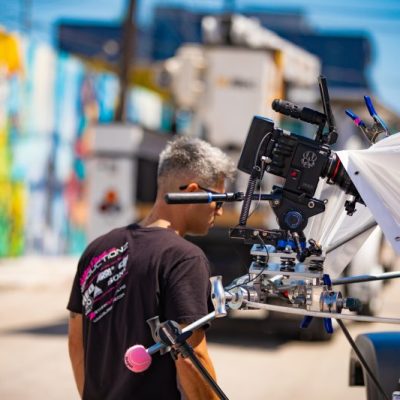 MATTHEWS VEHICLE CAR RIG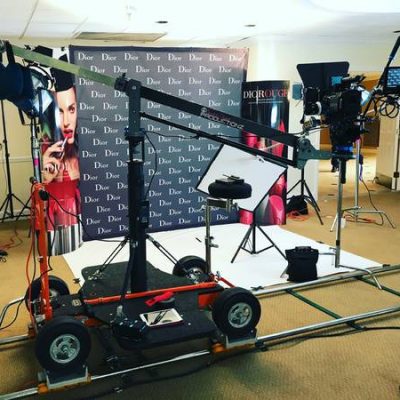 7ft Jib
PRODUCTION LIGHTING
HMI
(2) 1.2K Arri HMI with Ballast
ARRI
(1) Arri Studio 2K | (1) Arri 1k |  (2) Arri 650s (2) Arri 300s | (4) 100w Pins
MOLE RICHARDSON
(1) 2k Mole Richardson | (2) 65o Mole Richardson
LEDS
(1) Aperture LS 300d ii w/ Chinese Lantern
(2) Wireless 1×1 Bi-Color Wireless LEDs
(10) 4ft / (4) 2ft Quasar Science LED Tubes
RGBW
(8) Astera Titan 4ft Wireless LED Tubes
(10) RGBW ApeLab 2ft Wireless Ape 4 Stix LED Tubes
(4)  RGBW LED Wireless 3ft Tubes
Fluorescent
(1) Kino Flo Fluorescent Daylight 4ft 4 Bank Light Kit
AUDIO EQUIPMENT
MIXERS FIELD RECORDERS
10 Channel Sound Devices MixPre II Audio Recorder & Interface
6 Channel ZOOM H6 External XLR Audio Recorder & Field Mixer
BOOM KIT
Sennheiser MKH 416 Boom Mic
Rode 4+ Boom Mic
Rode ii Blimp
Dead Cat
10.5ft C-Tek Boom Pole with c stand mount
WIRELESS LAVALIER MICROPHONE
(2) Sennheiser ew100 g2 Wireless Lavs
(2) Sennheiser XSW-D LAVS
(3) RodeLINK Filmmaker Kit Wireless Lavs
GRIP EQUIPMENT
STANDS
C Stands | Steel Rise Combos | Steel Low Combos | Baby Combos | Hi Rollers | Mombos | Grip Arms | Grip Heads | Matthew Boom | Jr Boom
FLAGS
24″ x 72″ Solid | Silks
18″ x 24″ Solid | Silks
CHARLEY BAR
4″ X 48″
4×4 
FRAMES | SOLID | ULTRABOUNCE | SILKS
6×6 OVER HEADS
Frames | Solid | UltraBounce | Silks
8X8 OVER HEADS
Frames | Solid | UltraBounce | Silks
12×12 OVER HEADS
FRAMES | SOLID | ULTRABOUNCE | SILKS
BOUNCE BOARDS | SANDBAGS | APPLE BOXES | HIGH-HAT