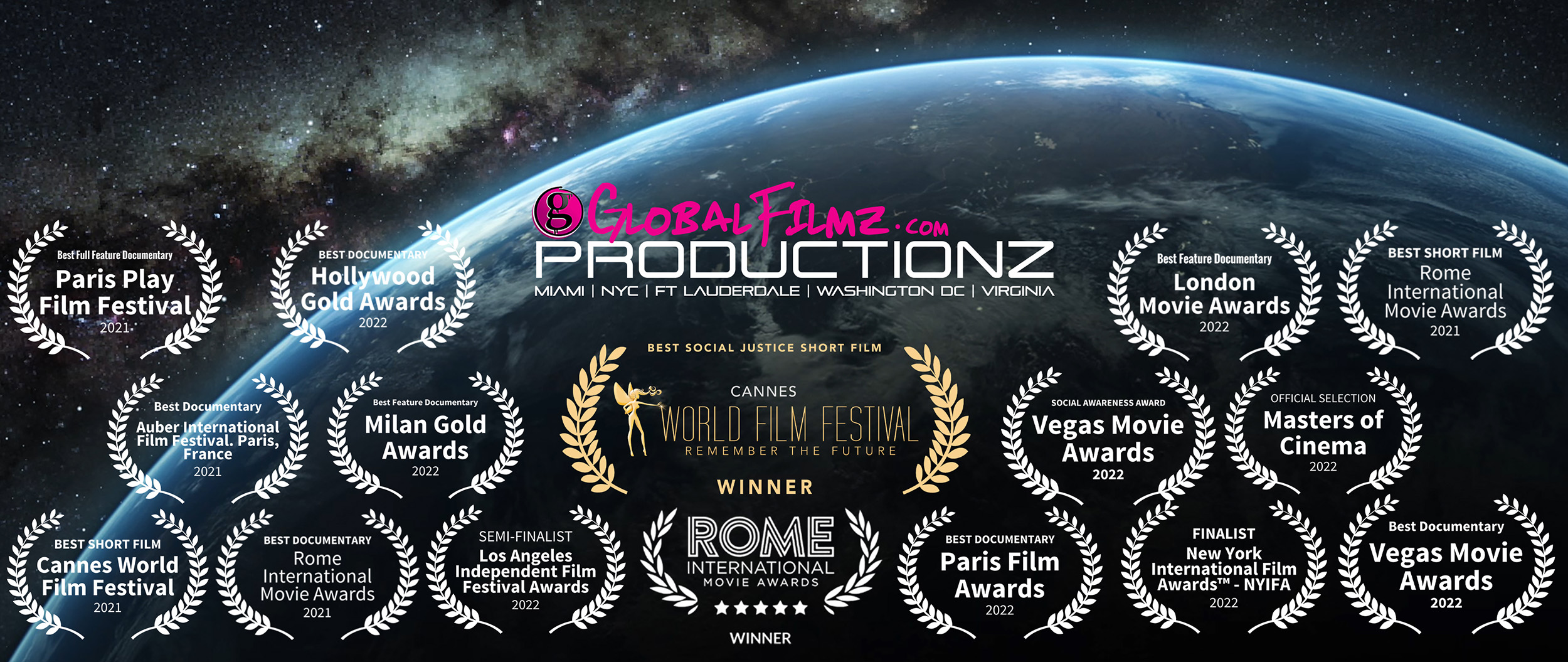 Think Global Media Group is the leading music video production company in the nation specializing in pre-production, onsite production and post-production. We have production offices in NYC, Miami, Fort Lauderdale, Washington, DC and Virginia. We offer nation and international video production support and logistics to productions of all shapes and sizes.
OUR FORTE: Music Videos, Commercials, Corporate Video Presentations, Cinematic Short/Full-Length Films, Web Promo Videos, Kickstarter Videos, GoFundme Videos Demo Reels, Highlight Video Reels, YouTube Video Production as well as Broadcast Television Production and Live Video Streaming.
We shoot with industry-leading cinematic cameras such as the RED Digital Cinema Camera, Arri Alexa Mini as well as the 5k aerial video & FPV drones.
Think Global Media produces music video production  ranging from smaller, less complex, to grand scale video productions of the highest quality. We create a convenient, professional process that caters to all of the potential needs of clients and our custom-tailored solutions provide budget options to produce a high-quality video, without compromising costs.
Have Questions About Music Video Production?
Please fill out the form below:

Looking to get your music video on Vevo?
Ask us about setting up your own official Vevo account for you and submission of your first initial music video to the Vevo platform.
What Can I Expect through the Global Filmz music video production process?
Global Filmz produces quality media within large or small set budgets, without sacrificing the quality of work. Global Filmz is one of the largest music video production companies in the nation with production offices in Miami, Fort Lauderdale, NYC, Washington, DC and Virginia.
How to Produce Music Video Production? 
Choosing the right song from your original music selection.
First step, choosing the song. This is most important if this is your first Music Video. Putting your best foot forward and selecting what you feel is your best work. This will give you the greatest chances for wide market success and this is one of the most important and overlooked step of the production!
Scheduling a date for your music video production.
Next, you'll have to set the date that works with your schedule as well as your production team. The Global Filmz team works 7 days a week, so if we have a date that we are not currently scheduled to shoot than that date is available for your production. Once you have your production date set, it is time to have a meeting with your creative team / music video production company to go over concept, theme, lighting, color palette and production logistics.
Choosing your film crew for the video production.
Our video productions start with a 3-person crew (that's our minimum) and that would be your film crew foundation consisting of: one DP (Director of Photography), one 1st AC (Assistant Camera Op) and one PA (Production Assistant). Due to the amount of heavy gear, we film with we have found this is the least amount of crew members we can have onset as a production team to accommodate lower budget projects (even for the smallest film productions). Anything less, would dramatically slow down production, in turn cost the client more money hourly and "burn-out" the crew members faster.
The 3-person crew is just a foundation, now you must figure out can you get the job done with the bare minimum or does your music video production require more film crew members. We employ over 30 crew members that are at the highest level of their craft from:
Music Video Directors
Assistant Directors
Directors of Photography
Production Coordinators
1st & 2nd Assistant Camera Ops
Gaffers | Electric
Art Directors | Set Designers
Key Grips | Best Boy
DITs
Video Technicians | Audio Technicians
Hair Stylist | MUAs | Wardrobe Stylists
Production Assistants | Runners
Dance Choreographers | Fight & Action Choreographers
Now, we just need to figure out what your production needs are and cater to them accordingly. Although our film crew can and will "wear many hats" and have been taught to work various roles/positions onset from grip, electric, lighting and audio. It's always best to assign a specialist in that specific field to handle the job. If the production budget allows, consider adding a few more key players to the 3-person crew minimum such as a Gaffer that's assigned to lighting, a Key Grip assigned to riggings for camera and lighting setups and a Director to oversee the overall production. This will not only move the production along faster & smoother (which in-turn saves the client money) but will enhance the overall quality of the finished product.
Do I need a Director for a music video production?
Although, our Director of Photography can play the role as a Director onset for smaller projects it's always helps to have a Director involved in the process. Our DPs do not develop the treatment plans in the pre-production stages of our projects. Although, they will assist the Director with the shot list, lighting color palettes and composition portion of the treatment plan. If you have a medium to large scale production with various moving parts a Director is key to have involved in the production, to develop a solid treatment plan, lead the artist and production team through the pre-production, onsite production and post production stages of the music video production. For example: You can't play American football without a Quarterback, the Director is the production's Quarterback.
Do I need a treatment Plan for a music video?
The short answer to this question is: Yes, its always good to be prepared! At the same time, if you have a smaller production that you are planning on producing with not a lot of moving parts such as just a few performance scenes with some b-roll then it's not absolutely necessary. Although, either way our film crew will always come prepared to shoot with their own shot-list to make sure there is a guideline to the shots that need to be captured.
What is a video production Treatment Plan?
A treatment is made up of a few elements such as a Storyboard, shot list, synopsis, and a schedule. A treatment plan is your production's guideline, blueprint, framework to your upcoming production.
The Synopsis
The synopsis allows for everyone to be on the same page as far as the story concept and vision for the project.
Scheduling
Scheduling is one of the most important parts of a treatment plan. The schedule/call sheet provides the call-times, which determines who needs to meet, where they need to meet, and when they need to meet. This is important for the camera dept, G&E, on-camera talent, stylist, make-up, choreographers, dancers, set design, wardrobe, prop-masters, art directors, etc to all have this information prior to the production to get everyone to the right place at the right time!
The Shot list
The shot list is made up of various sequences of compositions (framing), from wide-shots to establish the surroundings of a person/place or thing in a story, to medium shots and ultra-close-up shots. The shot-list also allows the team to establish the mood of the scene from lighting and color palettes. A shot list can be made up of technical text information from framing, camera settings, camera rigs and shot fluidity as well as imagery to give the team a visual reference of the looks/shots we are going for.
Now that the Treatment Plan is complete, you can utilize the plan to finally begin shooting!
The Director will be the most important part of this. They are essentially, the manager of this shoot. They "shoot to edit," which makes sure that the shots are achieved for editing and oversee the flow of the production. Continuity plays a huge part is this process and its very important that the Director makes sure there are no continuity-errors with the storyboard portion of the production. To prevent this from happening (if there is not a Script Supervisor onset), we normally setup the director with a large wireless video monitoring unit in a area that the director can focus on every composition being shot and request a playback if there is every a shot in question.
Post-Production.
After you've filmed all the scenes, you can begin the editing process. This is all the final necessary edits and touches that go into the video before it is ready for distribution. The editing process can be extremely intricate, which is why there are Video Editors whose primary function is to know how to use editing software and align that knowledge with their creative mind-set, while staying true to the initial vision of the production.
Making a music video is a challenging, but yet exciting and when it's all said and done it's a very rewarding experience! We will see you onset! Look forward to working with you!
Now Servicing music video productions in NYC, Miami, Fort Lauderdale, Washington, DC and Virginia.