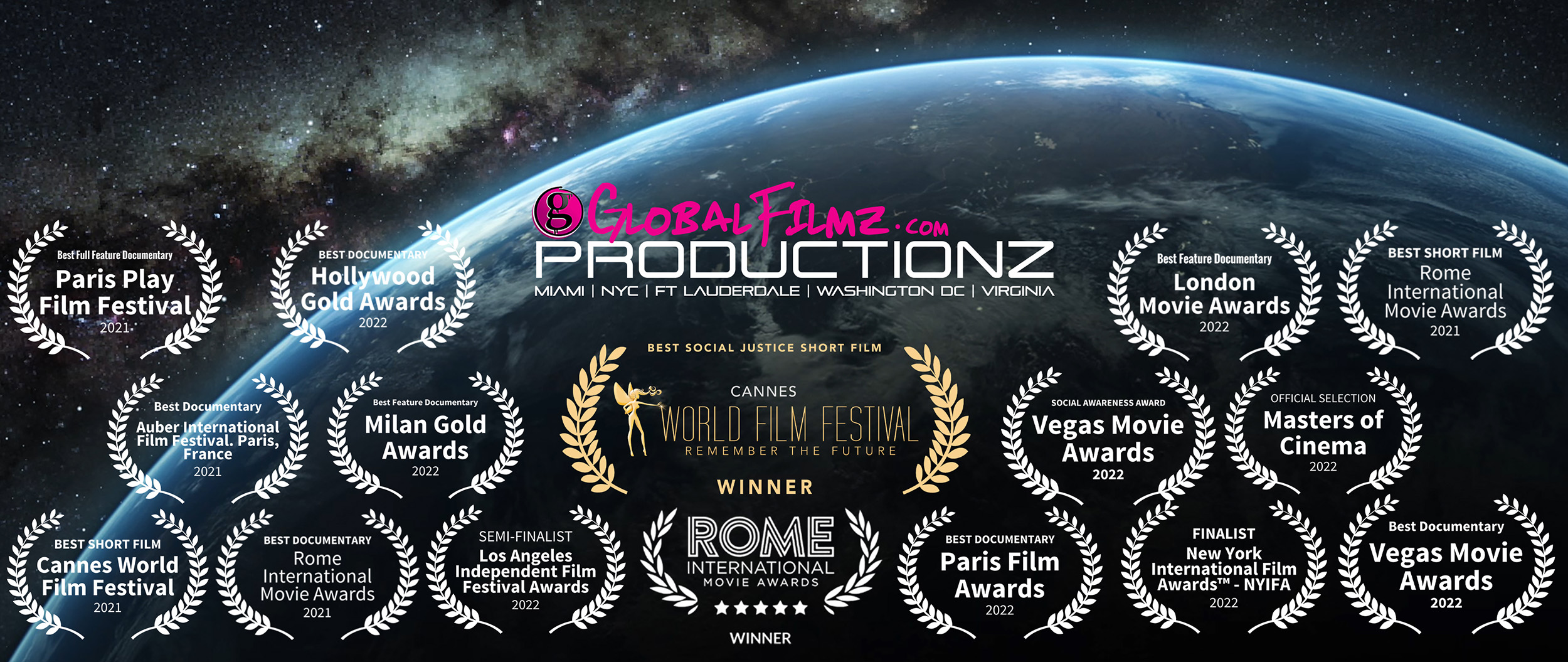 Documentary Film Production Company / Services with production offices in Miami, New York City, Washington, DC and Virginia.
If you're looking for documentary film production services that cover all phases of production, supply cutting edge technology, and deliver award-winning results – Global Filmz meets the criteria.
Global Filmz has completed over 564 projects in 18 countries and 256 cities to date.
Documentary filmmaking is a personal passion of Global Filmz founder Nathan Taupez Scinto. In fact, his recent documentary "Committed to the Craft" The Global Filmz Story, debuted at the Auber International film festival (Paris), Paris Play International Film Festival and Rome's International Film Festival where it won Best Documentary Feature. The film is currently circulating Cannes World Film Festival as a Finalist and will no doubt snag a few more on its journey through the film festival circuit.
Read More
Have Questions About Documentary Film Production?
Please fill out the form below: