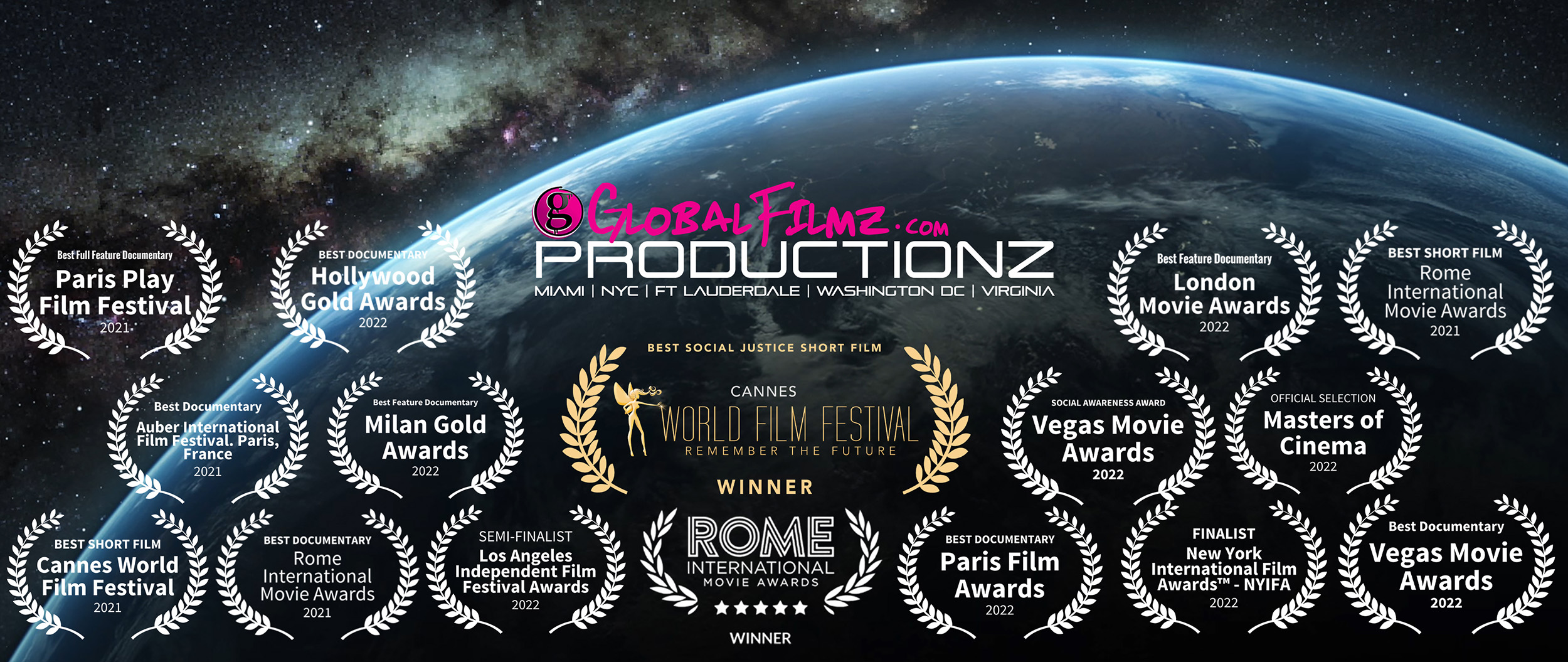 Documentary Film Production Company. Award-winning Documentary Film Producer.
Film production offices in Miami, New York City, Washington, DC and Virginia.
If you're looking for a documentary film production company that covers all phases of production, supplies cutting-edge technology, and delivers award-winning documentary film production results – Global Filmz meets the criteria.
Global Filmz has completed over 564 projects in 18 countries and 256 cities to date.
Documentary filmmaking is a personal passion of Global Filmz founder Nathan Taupez Scinto. In fact, his recent documentary "Committed to the Craft" The Global Filmz Story, debuted at the Auber International Film Festival (Paris), Paris Play International Film Festival and Rome's International Film Festival where it won Best Documentary Feature. The film is currently circulating Cannes World Film Festival as a Finalist and will no doubt snag a few more on its journey through the film festival circuit.
Read More
Have Questions About Documentary Film Production?
Please fill out the form below: 10 Different Types of Docuseries and Documentary Film Productions Services We Produce!
Documentary productions have become increasingly popular in recent years, offering a unique and authentic approach to storytelling. From thought-provoking films to captivating series, the world of documentaries offers a wide range of styles and formats. Read More
Producing a Docu-Series | Documentary Film Production
In the realm of documentary production, creating a compelling docu-series requires careful planning, meticulous execution, and a deep understanding of storytelling. Think Global Media, a renowned production company, has mastered the art of producing captivating docu-series that engage audiences with gripping narratives, insightful interviews, and stunning visuals. In this article, we will explore the key steps and considerations involved in producing a successful docu-series, drawing from the expertise of Think Global Media. Read More