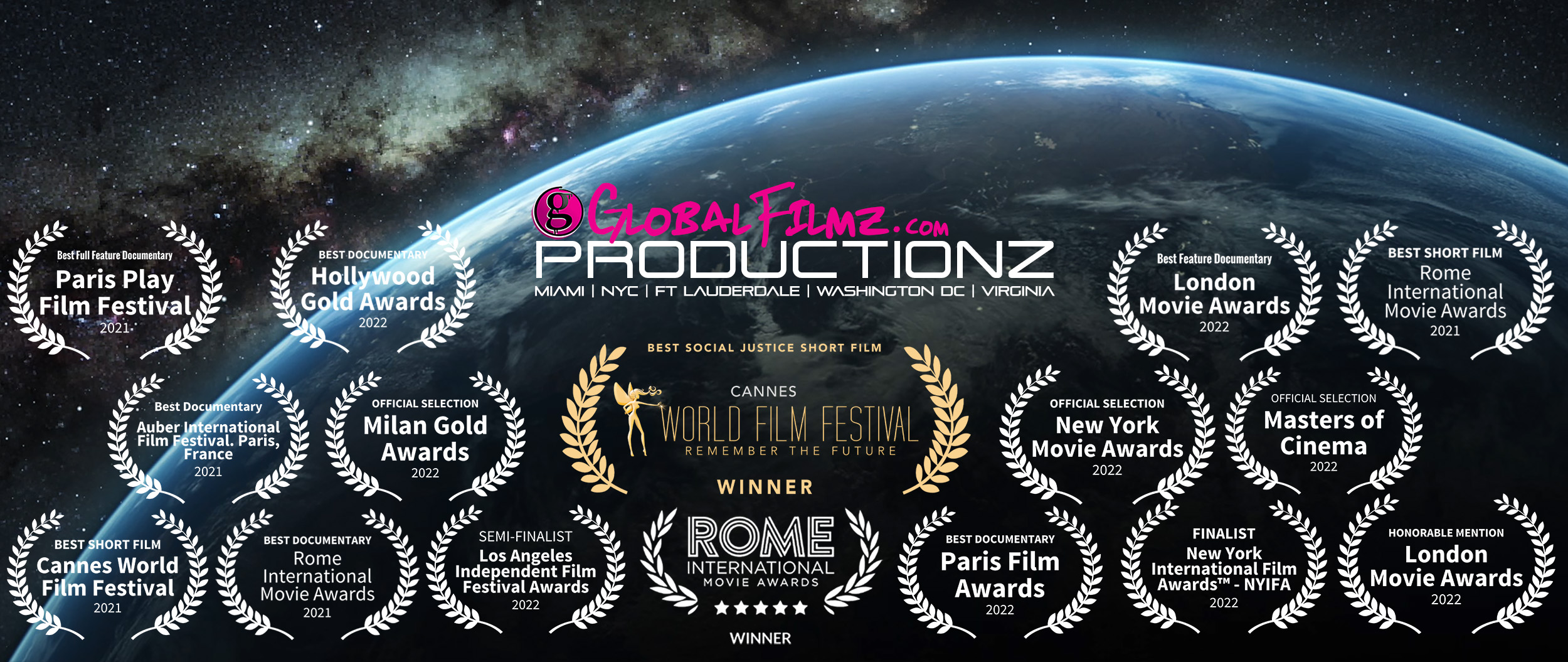 Video Editing | VFX | Post Production
We are Miami | NYC based video production company specializing in post-production from video editing, VFX, compositing, 3D Animation, motion graphic design, coloring and scoring. If you can imagine it we can bring your vision to life. Our Editors, Colorist and VFX team have over 15 years of experience and no video production project is to big or small.
POST-PRODUCTION:
$75 per hour: to give an accurate quote we will need the following, if possible:
Examples of videos that interest you.
How long you would like the final edited master's runtime to be.
Concept Overview.
Are Visual FX and/or Animation required? (If so, please explain).
Any special request? (If so, please explain).
Software: Adobe CC Collection: Premiere Pro, After Effects, Photoshop
The Video Post-Production Process: A Comprehensive Guide
Video post-production is a crucial phase in the filmmaking process that takes raw footage and transforms it into a polished, cohesive, and engaging final product. This intricate process involves various steps, from organizing and editing footage to adding visual effects and sound design. In this article, we will delve into the video post-production process, providing a comprehensive guide to help you understand the key stages involved and the benefits they bring to the final video.
1. Organization and Logging:
The first step in video post-production is organizing and logging the footage. This involves reviewing all the raw footage and categorizing it based on scenes, takes, and other relevant details. By creating a well-structured system, editors can easily access and locate specific shots during the editing process. Logging also helps in identifying any missing or unusable footage, ensuring a smooth workflow and preventing unnecessary delays.
2. Video Editing:
Video editing is the heart of the post-production process. It involves selecting the best shots, arranging them in a coherent sequence, and trimming them to create a compelling narrative. Editors use professional editing software to refine the timing, pace, and rhythm of the video. They also add transitions, visual effects, and color grading to enhance the visual appeal and overall storytelling. Video editing requires creativity, technical skills, and a deep understanding of the desired aesthetic and narrative.
3. Audio Editing and Sound Design:
Audio plays a vital role in video production, and the post-production stage is where it is refined and enhanced. Audio editing involves cleaning up background noise, adjusting volume levels, and synchronizing dialogue with the on-screen action. Sound design, on the other hand, focuses on creating and adding sound effects, ambience, and music to enrich the viewer's auditory experience. This step involves selecting or composing suitable music tracks, designing soundscapes, and ensuring that the audio elements blend seamlessly with the visuals.
4. Visual Effects:
Visual effects (VFX) can elevate a video's production value and amplify its impact. This stage involves adding computer-generated imagery (CGI), motion graphics, and other effects to enhance the visual storytelling. From simple enhancements like color correction and compositing to complex VFX like explosions or futuristic environments, skilled VFX artists use specialized software to bring imagination to life. Visual effects can transform ordinary footage into extraordinary visual spectacles, immersing viewers in the world being portrayed.
5. Title and Graphics:
Title and graphics are essential elements that provide context, information, and branding within a video. This stage involves creating and adding text overlays, lower thirds, subtitles, and graphical elements such as logos or animated graphics. Graphic designers and motion graphics artists work closely with the editing team to ensure that these elements are visually appealing, consistent with the video's style, and effectively convey the intended message.
6. Color Grading:

Color grading is the process of enhancing and adjusting the colors and tones of a video to achieve a desired look or mood. Skilled colorists use specialized software to fine-tune the contrast, saturation, brightness, and overall color palette of each shot. This step is crucial in establishing the visual atmosphere and enhancing the storytelling. Through color grading, filmmakers can create a consistent and visually captivating video that engages the audience on an emotional level.
7. Exporting and Delivery:
The final step in the video post-production process involves exporting the edited video in the desired format and delivering it to the intended platform or audience. This stage requires careful attention to technical specifications, including resolution, aspect ratio, and file size. The video should be optimized for differe
nt platforms such as streaming services, social media, or broadcast television. Quality control checks are also conducted to ensure that the final product meets the highest standards of audiovisual quality.
The video post-production process is a meticulous and creative endeavor that transforms raw footage into a polished and captivating final video. From organizing and editing footage to enhancing audio, adding visual effects, and refining color grading, each stage contributes to the overall quality and impact of the video. By understanding the intricacies of the post-production process, filmmakers can elevate their storytelling and create visually stunning videos that engage and captivate audiences.
MUSIC VIDEO POST-PRODUCTION 
Enhancing the Magic: Exploring Music Video Post-Production
Music videos are powerful visual representations of songs that combine audio and visuals to create a unique and immersive experience for viewers. Behind the scenes, music video post-production plays a crucial role in bringing these artistic visions to life. In this article, we will delve into the world of music video post-production, exploring the key steps involved in refining and enhancing the visual and auditory aspects of a music video.
Read More
CORPORATE VIDEO PRODUCTION EDITING
Elevating Corporate Communication: The Art of Corporate Video Post-Production
Corporate videos are powerful tools for organizations to communicate their brand message, showcase their products or services, and engage with their target audience. Behind the scenes, corporate video post-production plays a crucial role in refining the visual and auditory elements of these videos to ensure they are polished, professional, and effective. In this article, we will explore the key steps involved in corporate video post-production and how they contribute to creating impactful and compelling content.
Read More
MOTION PICTURE FILM POST PRODUCTION
The Art of Film Motion Picture Post-Production: Bringing Stories to Life
Film motion picture post-production is a crucial phase in the filmmaking process where raw footage is transformed into a captivating visual narrative. It involves a range of creative and technical tasks that contribute to the overall quality and impact of the final product. In this article, we will explore the key aspects of film motion picture post-production and how they shape the storytelling and cinematic experience.
Read More
DOCUMENTARY FILM POST PRODUCTION
The Art of Documentary Film Post-Production: Harnessing the Power of Editing and Sound
Documentary films have the power to educate, inspire, and provoke change. Behind the scenes, the post-production process is where the raw footage is transformed into a cohesive and impactful story. In this article, we will delve into the key elements of documentary film post-production, focusing on the art of editing and sound design, and how they contribute to the overall success of the film.
Read More
TV SHOW POST PRODUCTION
Behind the Scenes: Unleashing the Magic of TV Show Post-Production
Television shows have become a central part of our entertainment landscape, captivating audiences around the world. While the actors and storylines take the spotlight, the real magic happens behind the scenes during the post-production process. In this article, we will explore the world of TV show post-production, uncovering the crucial elements that contribute to the seamless and captivating final product.
Read More
GLOBAL FILMZ EVOLUTION (2017 – 2022) REEL
MUSICAL ARTISTS LOOKING TO PRODUCE A MUSIC VIDEO? WE ARE A MIAMI BASED FULL SERVICE VIDEO PRODUCTION COMPANY, EQUIPPED WITH STATE OF THE ART SMART STUDIO / FILM SETS WHICH ARE PERFECT FOR CREATING A CONTROLLED ENVIRONMENT WHEN NECESSARY OR OUR FILM CREW CAN TAKE THE PRODUCTION TO THE STREETS/BEACHES OF MIAMI.
Corporate Video Production
IN NEED OF PROMOTIONAL VIDEOS FOR YOUR BUSINESS? WE CAN HELP YOU SHAPE YOUR DIGITAL MARKETING STRATEGY BY INTEGRATING HIGH QUALITY, PROFESSIONAL CORPORATE VIDEOS.
Q1: What factors should I consider when choosing a post-production company for my TV show?
A1: When choosing a post-production company for your TV show, consider factors such as their expertise, portfolio, reputation, technical capabilities, budget, and turnaround time.
Read More
SERVICING THE FOLLOWING AREAS:
Read More