Courtroom | Court House Film Location – Rental 
(Half Day / Full Day Rentals Available)
Courtroom Location: Boca Raton, Florida.
Available for Film & Video Production
Also Servicing: South Florida: Palm Beach County: Palm Beach Gardens, West Palm Beach, Wellington, Boynton Beach, Delray Beach & Boca Raton. Broward County: Deerfield Beach, Pompano Beach, Fort Lauderdale, Hollywood, Weston & Hallandale Beach. Dade County: Miami Gardens, North Miami Beach, Aventura, Key Biscayne, Kendall, Doral & South Beach Miami.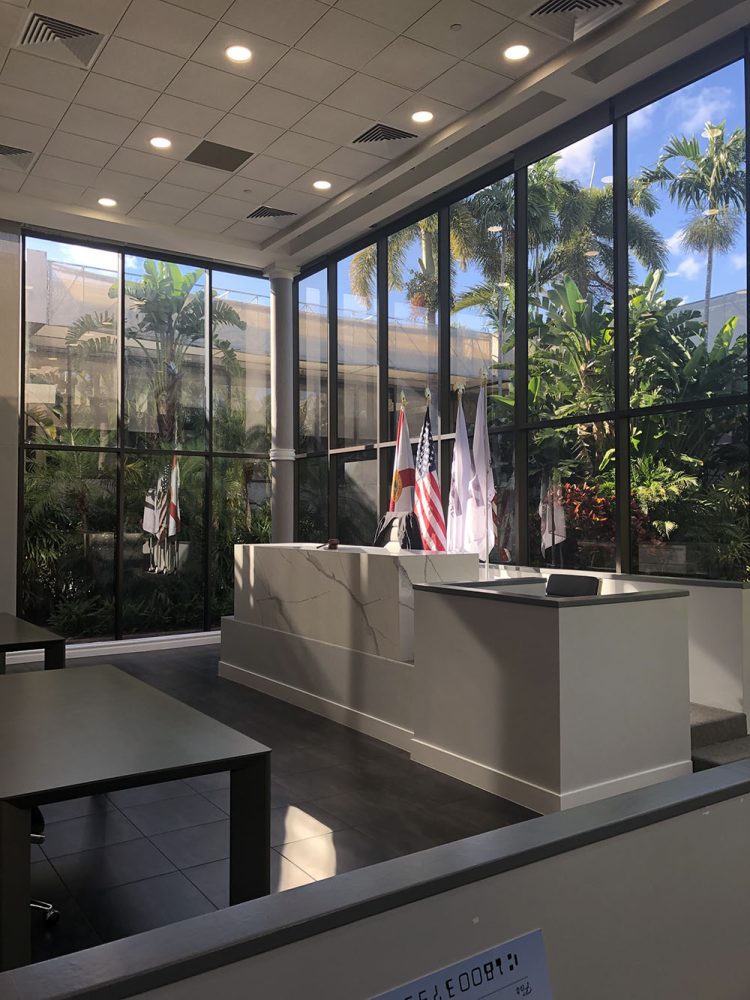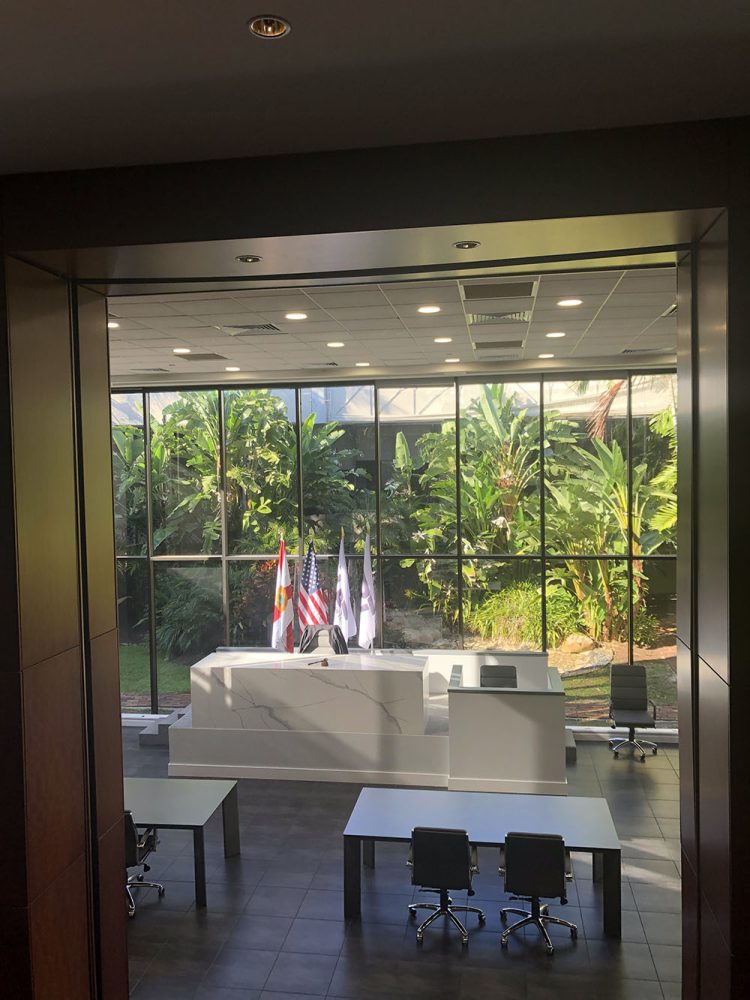 Courtrooms have long been a focal point in film and television, capturing the essence of tense legal battles, dramatic confrontations, and gripping storytelling. The powerful atmosphere of a courtroom setting resonates with audiences and adds depth to the narrative. Our courtroom rentals will allow you to recreate these captivating moments, filmmakers often seek. Our courtroom rental exudes the authenticity and ambiance of a real courtroom. Our courtroom film locations rental, offers filmmakers a glimpse into the possibilities of creating captivating visuals and narratives.
When it comes to courtroom scenes, authenticity is crucial in drawing audiences into the story. By using our genuine courtroom location, a filmmaker can enhance the realism of their productions. Renting the courtroom for filming ensures that every detail, from the judge's bench to the jury box, is accurate, lending credibility to the portrayal. Moreover, our actual courtroom offer unique architectural elements that can enhance the visual appeal of a scene. The grandeur of the bench, the imposing nature of the witness stand, and the formal seating arrangement all contribute to the visual impact of the film. By renting our courtroom location, filmmakers can seamlessly integrate these elements into their production, elevating the overall production value.
Our Courtroom film locations provide filmmakers with versatile opportunities to explore various genres and narratives. Whether it be a high-stakes legal drama, a tense crime thriller, or a thought-provoking social commentary, courtroom settings offer endless possibilities. In our courtroom, tension and conflict are inherent, making it an ideal location for intense confrontations between characters. The controlled environment enhances the emotional impact of performances, creating a captivating viewing experience. Furthermore, the courtroom's distinct layout allows for dynamic camera movements and framing, enabling filmmakers to experiment with different visual storytelling techniques. Additionally, courtroom locations can be utilized beyond their traditional purpose. By modifying the set design and props, a courtroom can be transformed into a different time period, offering filmmakers the chance to explore historical narratives or create fictional worlds. The versatility of courtroom locations allows filmmakers to exercise their creativity and bring their visions to life.
Moreover, courtroom locations are often situated within larger facilities that can accommodate various production needs. These facilities may include dressing rooms, catering services, and ample parking for crew and equipment. By renting a courtroom location, filmmakers can benefit from the convenience of having everything they need in one place, allowing for a smoother and more efficient production experience. Our Courtroom film locations provide filmmakers with a wealth of opportunities to create captivating and authentic productions. From enhancing the realism of legal dramas to exploring versatile narratives and genres, our courtrooms offer a versatile backdrop for storytelling. By renting the courtroom location, filmmakers gain access to the authenticity, versatility, and professional amenities required to bring their creative visions to life. With the right location, filmmakers can elevate their productions and captivate audiences with the immersive power of the courtroom setting.