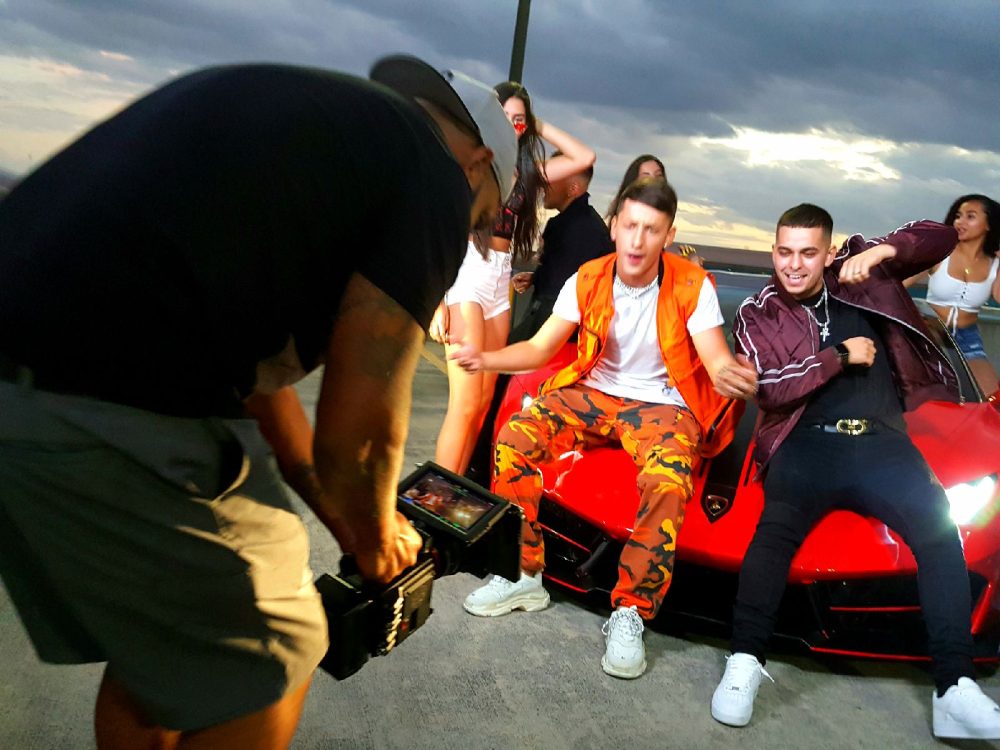 20 Questions and Answers on the Benefits of Hiring a Videographer
20 Questions and Answers on the Benefits of Hiring a Videographer
Hiring a videographer can be a game-changer for various projects, whether it's capturing a special event, promoting a business, or preserving memories. In this article, we'll address 20 common questions about the benefits of hiring a videographer and provide detailed answers to help you understand how videography can add value to your endeavors.
1. Why should I hire a videographer?
Hiring a videographer is essential because they bring expertise, creativity, and technical skills to your project, resulting in high-quality video content.
2. What types of projects can benefit from hiring a videographer?
Videographers are versatile and can contribute to a wide range of projects, including weddings, corporate videos, documentaries, promotional content, and more.
3. How can a videographer enhance the quality of my video?
Videographers use professional equipment and editing techniques to ensure your video has excellent visual and audio quality.
4. Can a videographer help with storytelling?
Yes, videographers are skilled storytellers who use their creative vision to craft narratives that engage and resonate with your audience.
5. What is the advantage of hiring a videographer for a wedding or special event?
A videographer can capture the emotional essence of your event, allowing you to relive those moments for years to come.
6. How can a business benefit from hiring a videographer?
Businesses can use videography for marketing, brand promotion, product demonstrations, and customer engagement, ultimately driving sales and brand awareness.
7. What is the significance of brand consistency in marketing videos?
Brand consistency ensures that your videos align with your brand's identity, helping customers recognize and trust your products or services.
8. Can a videographer create content for social media?
Yes, videographers can create short, engaging videos that are perfect for social media platforms, helping you increase your online presence and engagement.
9. How does hiring a videographer save time?
Videographers manage the entire video production process, allowing you to focus on your core responsibilities and reducing the time and effort you need to invest in the project.
10. Is videography a cost-effective solution for businesses?
Videography offers a cost-effective way to create high-quality, engaging content that can reach a broader audience compared to traditional advertising methods.
11. What is the value of hiring a videographer for educational content?
Videographers can create instructional or educational videos that make complex topics more accessible and engaging, promoting effective learning.
12. How do videographers adapt to different environments and scenarios?
Videographers have the technical expertise to adjust to various lighting conditions, environments, and filming scenarios, ensuring that your video looks professional and appealing.
13. Can a videographer customize their approach to match my specific needs?
Experienced videographers can tailor their approach to your unique goals, providing a customized solution for your project.
14. What is involved in post-production editing?
Post-production editing includes tasks such as color correction, audio mastering, adding music and sound effects, and ensuring your video aligns with your vision.
15. How do videographers ensure the quality of the final video?
Videographers work with you to make revisions and fine-tune the video until you are satisfied with the end result, ensuring it meets your expectations.
16. What role does visual and audio enhancement play in video editing?
Visual and audio enhancement in video editing elevates the overall quality of your video, making it more visually appealing and sonically impressive.
17. Can a videographer help with scriptwriting?
Many videographers offer scriptwriting services, helping you craft a compelling narrative that aligns with your project's goals.
18. What is the importance of video content in modern marketing?
Video content is highly engaging and shareable on digital platforms, making it a vital component of modern marketing strategies.
19. How do videographers make videos accessible for various distribution platforms?
Videographers ensure that your video is formatted and optimized for different distribution platforms, such as websites, social media, and television.
20. What are the long-term benefits of hiring a videographer?
The long-term benefits of hiring a videographer include the preservation of memories, brand recognition, increased engagement, and the creation of a valuable content library for your business.
Hiring a videographer offers a multitude of benefits across a wide spectrum of projects and endeavors. From enhancing video quality to storytelling and marketing, videographers play a pivotal role in creating engaging, professional, and memorable content. Their expertise and versatility make them an invaluable asset for anyone looking to bring their vision to life through video.
NARRATIVE FILM REEL
GLOBAL FILMZ EVOLUTION (2017 – 2022) REEL
MUSICAL ARTISTS LOOKING TO PRODUCE A MUSIC VIDEO? WE ARE A MIAMI BASED FULL SERVICE VIDEO PRODUCTION COMPANY, EQUIPPED WITH STATE OF THE ART SMART STUDIO / FILM SETS WHICH ARE PERFECT FOR CREATING A CONTROLLED ENVIRONMENT WHEN NECESSARY OR OUR FILM CREW CAN TAKE THE PRODUCTION TO THE STREETS/BEACHES OF MIAMI.
More Music Videos…(Click here)
Corporate Video Production
IN NEED OF PROMOTIONAL VIDEOS FOR YOUR BUSINESS? WE CAN HELP YOU SHAPE YOUR DIGITAL MARKETING STRATEGY BY INTEGRATING HIGH QUALITY, PROFESSIONAL CORPORATE VIDEOS.
More Corporate Videos…(Click here)
More Behind the Scenes…(Click here)