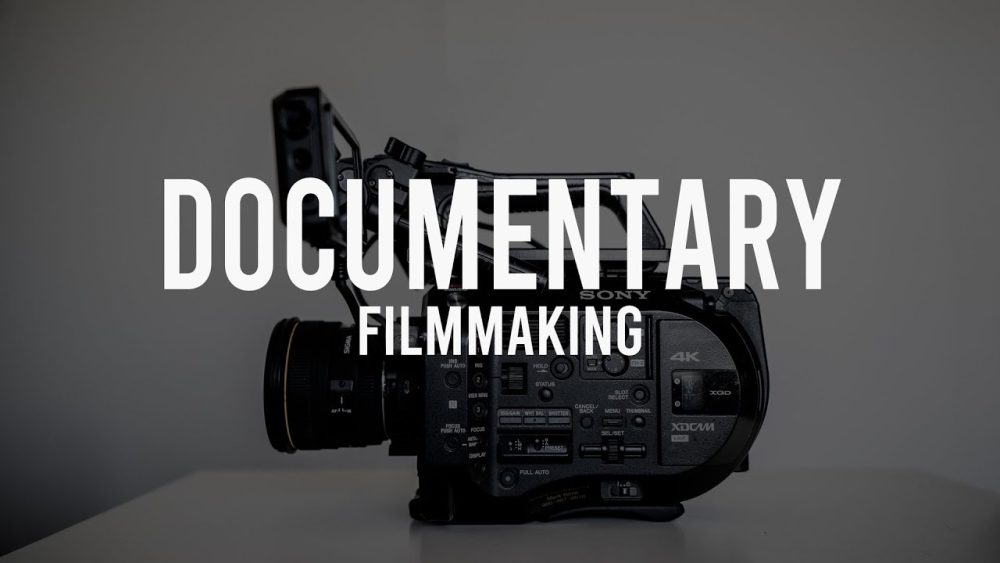 What is a Documentary?
What is a Documentary?
Unveiling the Inner Workings of TV Show Production Companies
Documentaries are a unique and compelling form of storytelling that provide a window into the real world. They serve as powerful vehicles for education, entertainment, and social change. In this article, we will delve into the world of documentaries, exploring what they are, their history, various styles, and their impact on society.
1. Defining a Documentary
A documentary is a non-fictional film or video production designed to document and inform viewers about real events, people, places, or issues. Unlike fictional films, documentaries aim to capture reality, offering a truthful representation of the subject matter. They often explore various genres, including history, science, nature, politics, social issues, and more.
2. History of Documentaries
The concept of documentaries has a rich history, dating back to the early days of cinema. In 1895, the Lumière brothers in France created one of the earliest documented documentaries titled "Workers Leaving the Lumière Factory," which featured workers exiting the factory. However, it was with the advent of sound and motion-picture technology in the 1920s that documentaries gained more prominence. Early documentary filmmakers, such as Robert J. Flaherty (known for "Nanook of the North" in 1922) and John Grierson, the father of British documentary movement, played pivotal roles in shaping the genre.
3. Styles of Documentaries
Documentaries come in a variety of styles, each serving a unique purpose:
a. Observational Documentaries: These documentaries adopt a "fly-on-the-wall" approach, observing events and people without intervention. The aim is to capture real-life situations as they unfold naturally.
b. Expository Documentaries: These films provide an authoritative voice to explain and analyze the subject matter. They often include interviews, narration, and research.
c. Participatory Documentaries: Filmmakers actively engage with the subject, often becoming a part of the narrative. This style is notable for its immersive and personal approach.
d. Poetic Documentaries: Emphasizing the aesthetics of cinema, poetic documentaries focus on visual and emotional impact. They often lack traditional narration, allowing the images and sounds to speak for themselves.
e. Reflexive Documentaries: These documentaries break the fourth wall, drawing attention to the filmmaking process and the filmmaker's perspective.
f. Mockumentaries: Blurring the line between fiction and reality, mockumentaries use fictional elements while maintaining a documentary-style presentation.
4. Significance and Impact
Documentaries serve several important purposes:
a. Education: Documentaries can provide in-depth knowledge on various subjects, making complex topics accessible to a broad audience. They are often used in classrooms and as tools for public awareness.
b. Advocacy: Many documentaries are created with the aim of raising awareness about social or political issues. They can serve as catalysts for change and influence public opinion and policy.
c. Historical Preservation: Documentaries help preserve historical events and people, ensuring their stories are passed down to future generations.
d. Personal Stories: Documentaries allow individuals to share their personal experiences, struggles, and triumphs, creating empathy and understanding among viewers.
e. Artistic Expression: For filmmakers, documentaries offer a creative platform to explore and express their perspectives on the world.
5. Notable Documentaries
Over the years, countless impactful and critically acclaimed documentaries have been produced. Some notable examples include:
a. "An Inconvenient Truth" (2006): Directed by Davis Guggenheim, this film brought attention to the issue of climate change and its potential consequences.
b. "March of the Penguins" (2005): Directed by Luc Jacquet, this nature documentary beautifully portrayed the life cycle of emperor penguins in Antarctica.
c. "Bowling for Columbine" (2002): Directed by Michael Moore, this documentary explored the issue of gun violence in the United States.
d. "Citizenfour" (2014): Directed by Laura Poitras, this documentary followed the whistleblower Edward Snowden as he revealed classified government surveillance programs.
e. "Won't You Be My Neighbor?" (2018): Directed by Morgan Neville, this documentary offered an intimate look at the life and work of beloved television host Fred Rogers.
Documentaries are a diverse and powerful medium that allows us to explore the world, gain knowledge, and engage with critical issues. Whether used for education, advocacy, or artistic expression, documentaries continue to be a vital part of our cultural landscape, shedding light on the complex and multifaceted nature of reality. Their impact on society, as well as their potential to inspire change and empathy, underscores their enduring importance in the world of cinema and beyond.
NARRATIVE FILM REEL
GLOBAL FILMZ EVOLUTION (2017 – 2022) REEL
MUSICAL ARTISTS LOOKING TO PRODUCE A MUSIC VIDEO? WE ARE A MIAMI BASED FULL SERVICE VIDEO PRODUCTION COMPANY, EQUIPPED WITH STATE OF THE ART SMART STUDIO / FILM SETS WHICH ARE PERFECT FOR CREATING A CONTROLLED ENVIRONMENT WHEN NECESSARY OR OUR FILM CREW CAN TAKE THE PRODUCTION TO THE STREETS/BEACHES OF MIAMI.
More Music Videos…(Click here)
Corporate Video Production
IN NEED OF PROMOTIONAL VIDEOS FOR YOUR BUSINESS? WE CAN HELP YOU SHAPE YOUR DIGITAL MARKETING STRATEGY BY INTEGRATING HIGH QUALITY, PROFESSIONAL CORPORATE VIDEOS.
More Corporate Videos…(Click here)
More Behind the Scenes…(Click here)