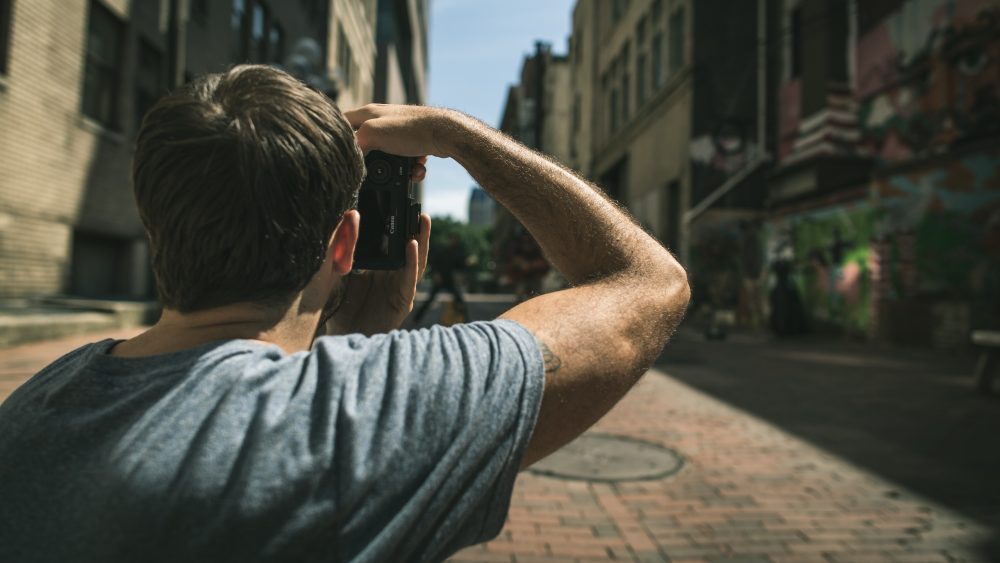 Top 10 Things to Know When Choosing a Videographer
Top 10 Things to Know When Choosing a Videographer
Selecting the right videographer for your project is a crucial decision that can significantly impact the quality and success of your video. Whether you're planning a wedding, a corporate video, or a documentary, the choice of a videographer is essential. In this article, we'll explore the top 10 things you should know when choosing a videographer to ensure your vision is brought to life effectively.
1. Define Your Project Goals
Before you start searching for a videographer, you need to have a clear understanding of your project's goals and objectives. Are you looking to capture a personal milestone, promote your brand, or document an event? Knowing what you want to achieve will help you find a videographer who specializes in your specific type of project.
2. Review Their Portfolio
A videographer's portfolio is a window into their skills and style. Examine their previous work to see if their artistic vision aligns with your own. Pay attention to the quality of their footage, editing, and storytelling capabilities.
3. Check Their Experience
Experience matters in videography. Ask potential videographers about their years in the field, the number of projects they've worked on, and the types of events or videos they've covered. Experienced videographers often handle unexpected challenges more effectively.
4. Equipment and Technology
Videographers should have access to the latest equipment and technology. Inquire about the cameras, lighting, and sound equipment they use. Professional-grade gear is essential for delivering high-quality video.
5. Creative Vision and Style
Every videographer has a unique creative vision and style. Discuss your ideas and vision with potential videographers to ensure that they can bring your project to life in a way that aligns with your expectations.
6. References and Testimonials
Request references from past clients or read testimonials on the videographer's website. Speaking with previous clients can provide insights into their professionalism, work ethic, and overall satisfaction.
7. Availability and Schedule
Check the videographer's availability and schedule to ensure they can commit to your project's timeframe. Popular videographers may be booked well in advance, so plan accordingly.
8. Communication and Collaboration
Effective communication is crucial. Choose a videographer who is open to collaboration and responsive to your ideas and feedback throughout the project. A videographer who listens to your needs can better capture your vision.
9. Pricing and Contracts
Get a clear understanding of the pricing structure and payment terms. Request a detailed contract that outlines the scope of work, delivery timelines, and any additional costs. Clarify any uncertainties before signing the agreement.
10. Post-Production and Editing
Inquire about the videographer's approach to post-production and editing. Discuss how revisions are handled and ensure that you are satisfied with their editing style. Clear communication during the editing phase is vital to achieve the desired final product.
Choosing the right videographer for your project involves thorough research, clear communication, and a keen understanding of your goals. By defining your project objectives, reviewing portfolios, considering experience, and assessing equipment, you can make an informed decision. Additionally, examining creative vision, checking references, ensuring availability, and discussing communication and pricing will help you select a videographer who can bring your vision to life effectively. With the right videographer, your project can reach its full potential and leave a lasting impression on your audience.
NARRATIVE FILM REEL
GLOBAL FILMZ EVOLUTION (2017 – 2022) REEL
MUSICAL ARTISTS LOOKING TO PRODUCE A MUSIC VIDEO? WE ARE A MIAMI BASED FULL SERVICE VIDEO PRODUCTION COMPANY, EQUIPPED WITH STATE OF THE ART SMART STUDIO / FILM SETS WHICH ARE PERFECT FOR CREATING A CONTROLLED ENVIRONMENT WHEN NECESSARY OR OUR FILM CREW CAN TAKE THE PRODUCTION TO THE STREETS/BEACHES OF MIAMI.
More Music Videos…(Click here)
Corporate Video Production
IN NEED OF PROMOTIONAL VIDEOS FOR YOUR BUSINESS? WE CAN HELP YOU SHAPE YOUR DIGITAL MARKETING STRATEGY BY INTEGRATING HIGH QUALITY, PROFESSIONAL CORPORATE VIDEOS.
More Corporate Videos…(Click here)
More Behind the Scenes…(Click here)