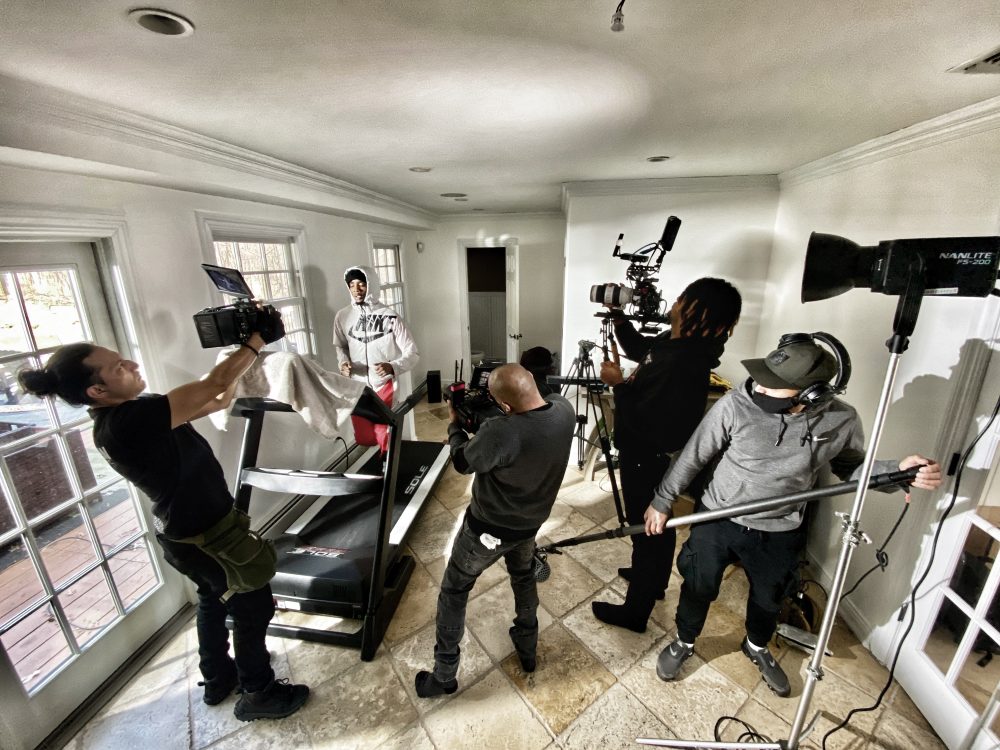 Do Music Videos Make Money?
Do Music Videos Make Money? Unlock Your Music Video's Revenue Potential.
Music videos have long been a powerful tool for artists to visually express their creativity and enhance the overall impact of their music. However, one common question that arises is whether music videos actually generate revenue. In this blog, we will explore the various avenues through which music videos can generate income, shedding light on the potential profitability of this visual medium.
Music Video Demo Reel – Think Global Media Production
YouTube Monetization:
YouTube has emerged as a dominant platform for music videos, providing artists with an opportunity to monetize their content through various means:
a) Ad revenue: YouTube's Partner Program allows content creators to earn money through ads displayed on their videos. As an artist, you can join this program and monetize your music videos, receiving a share of the revenue generated from these ads.
b) YouTube Premium: When YouTube Premium subscribers watch your music videos, you are entitled to a portion of the subscription fee. This revenue-sharing model incentivizes artists to create high-quality videos that attract premium subscribers.
c) Sponsored content: Collaboration with brands or product placements within your music videos can be another lucrative source of income. Brands often seek partnerships with artists to feature their products or services, providing an additional stream of revenue.

Streaming Platforms:
Streaming platforms like Spotify, Apple Music, and Tidal have become the go-to platforms for music consumption. While these platforms primarily focus on audio content, they also offer opportunities for artists to monetize their music videos:
a) Visual components on streaming platforms: Some streaming platforms, like Tidal, have dedicated sections for music videos. By making your videos available on these platforms, you can earn royalties when users stream them. Although the revenue generated from video streams may be lower than audio streams, it still contributes to your overall income.
b) Cross-promotion: Music videos can serve as powerful promotional tools for your songs on streaming platforms. By directing your audience to streaming platforms through your videos, you can increase your streams and subsequently generate income through the platform's royalty system.
Licensing and Sync Deals:
Music videos can open doors to lucrative licensing and sync deals, allowing your videos to be used for commercial purposes:
a) Television and film syncs: If your music video has a unique visual appeal or fits well with a specific scene or theme, it may attract attention from television and film producers. By licensing your videos for use in movies, TV shows, commercials, or even video games, you can earn substantial income from sync deals.
b) Online platforms and advertisements: Online platforms, such as social media or video-sharing websites, may seek to use your music videos for promotional purposes. This can include featuring your videos in advertisements or incorporating them into their content. Negotiating licensing agreements for such uses can provide an additional revenue stream.
Live Performances and Tours:
Music videos can significantly impact your live performances and tours, ultimately contributing to your overall earnings:
a) Increased ticket sales: Engaging and visually appealing music videos can create a buzz around your live performances, attracting a larger audience and leading to increased ticket sales. The video's popularity can serve as a catalyst for fans to experience your music firsthand, resulting in higher revenue from live shows.
b) Sponsorship and endorsements: As your music videos gain popularity, you may attract sponsorships and endorsements from various brands. These partnerships can supplement your income from live performances, as brands seek to align themselves with your artistic vision and reach your dedicated fanbase.
While the revenue generated from music videos may vary depending on factors such as viewership, platform, and marketing strategies, they undoubtedly have the potential to generate income for artists. Through YouTube monetization, streaming platforms, licensing and sync deals, and the impact on live performances, music videos can contribute to an artist's financial success. It is essential to approach music videos not only as a creative endeavor but also as a viable revenue stream, strategically leveraging their potential to both entertain and generate income.
NARRATIVE FILM REEL
GLOBAL FILMZ EVOLUTION (2017 – 2022) REEL
MUSICAL ARTISTS LOOKING TO PRODUCE A MUSIC VIDEO? WE ARE A MIAMI BASED FULL SERVICE VIDEO PRODUCTION COMPANY, EQUIPPED WITH STATE OF THE ART SMART STUDIO / FILM SETS WHICH ARE PERFECT FOR CREATING A CONTROLLED ENVIRONMENT WHEN NECESSARY OR OUR FILM CREW CAN TAKE THE PRODUCTION TO THE STREETS/BEACHES OF MIAMI.
More Music Videos…(Click here)
Corporate Video Production
IN NEED OF PROMOTIONAL VIDEOS FOR YOUR BUSINESS? WE CAN HELP YOU SHAPE YOUR DIGITAL MARKETING STRATEGY BY INTEGRATING HIGH QUALITY, PROFESSIONAL CORPORATE VIDEOS.
More Corporate Videos…(Click here)
More Behind the Scenes…(Click here)