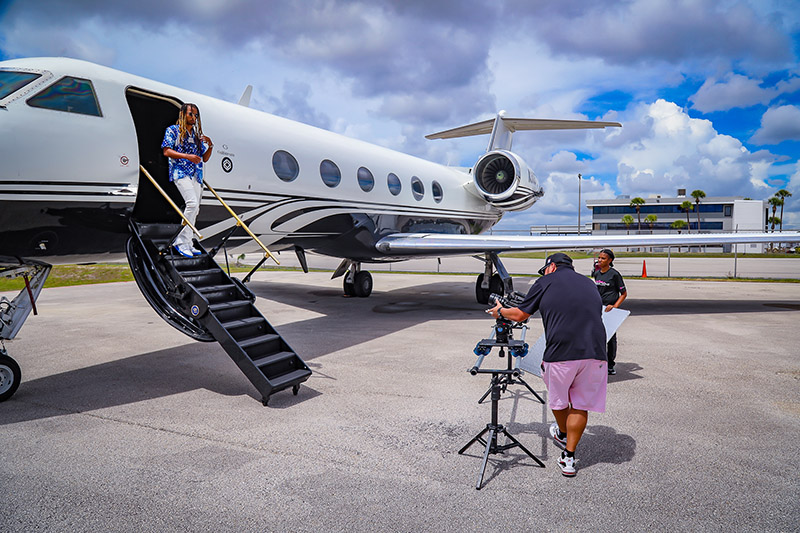 How Much Does it Cost to Create a Good Music Video?
How much does it cost to create a good music video?
In today's digital age, music videos have become an essential tool for musicians to enhance their artistic expression, connect with fans, and elevate their brand. However, the question that often arises is: How much does a good music video cost? Well, my friend, let me take you on a journey to explore the various factors that influence the price tag attached to creating a captivating music video.
The Power of Visual Storytelling:
Music videos have transformed into a powerful medium for visual storytelling, allowing artists to convey their message, emotions, and creativity in a way that resonates deeply with their audience. A well-crafted music video can transport viewers into another world, evoke strong emotions, and leave a lasting impact. But behind the scenes, there are several elements that contribute to the overall cost of bringing this visual spectacle to life.
Quality and Concept Development:
The first step in creating a remarkable music video is developing a unique concept that aligns with the artist's vision. This process involves brainstorming, storyboarding, and collaborating with creative professionals such as directors, cinematographers, and production designers. The complexity and creativity of the concept will play a significant role in determining the cost. A simple performance-based video may require fewer resources compared to a narrative-driven, visually intricate masterpiece.
Production Expenses:
Once the concept is finalized, the production phase begins, and various expenses come into play. These expenses include location scouting, set design and construction, costume design, props, lighting, camera equipment, and crew members such as directors, cinematographers, makeup artists, and more. A larger production scale often demands a higher budget to ensure every element is executed flawlessly. Additionally, the duration of the shoot, number of shooting days, and the need for special effects or CGI will also impact the overall cost.
Post-production:
After the footage is captured, the post-production process begins. This phase involves editing, color grading, visual effects, sound design, and music synchronization. Skilled professionals in these areas work their magic to bring the artist's vision to life. The complexity of the editing process, the level of visual effects, and the time required for post-production will contribute to the final cost.
Legal Considerations and Distribution:
To ensure compliance with copyright laws, licenses may need to be obtained for the music, locations, or any copyrighted material used in the video. Additionally, distribution costs should be taken into account, including marketing, promotion, and potentially securing distribution platforms. These expenses vary based on the artist's goals and the level of exposure desired.
In summary, the cost of creating a good music video is influenced by numerous factors, including concept development, production expenses, post-production, legal considerations, and distribution. While it is challenging to provide an exact figure, as each project is unique, it is safe to say that the costs can range from a few thousand dollars for simpler productions to several hundred thousand dollars for high-end, visually intricate masterpieces. Ultimately, the investment in a captivating music video is an investment in the artist's brand, their connection with fans, and the potential for increased exposure and success. Creating a visually stunning music video requires collaboration, creativity, and technical expertise. By understanding the various elements that contribute to the cost, artists and their teams can make informed decisions to bring their vision to life and create a music video that resonates with their audience for years to come.

NARRATIVE FILM REEL
GLOBAL FILMZ EVOLUTION (2017 – 2022) REEL
MUSICAL ARTISTS LOOKING TO PRODUCE A MUSIC VIDEO? WE ARE A MIAMI BASED FULL SERVICE VIDEO PRODUCTION COMPANY, EQUIPPED WITH STATE OF THE ART SMART STUDIO / FILM SETS WHICH ARE PERFECT FOR CREATING A CONTROLLED ENVIRONMENT WHEN NECESSARY OR OUR FILM CREW CAN TAKE THE PRODUCTION TO THE STREETS/BEACHES OF MIAMI.
More Music Videos…(Click here)
Corporate Video Production
IN NEED OF PROMOTIONAL VIDEOS FOR YOUR BUSINESS? WE CAN HELP YOU SHAPE YOUR DIGITAL MARKETING STRATEGY BY INTEGRATING HIGH QUALITY, PROFESSIONAL CORPORATE VIDEOS.
More Corporate Videos…(Click here)
More Behind the Scenes…(Click here)