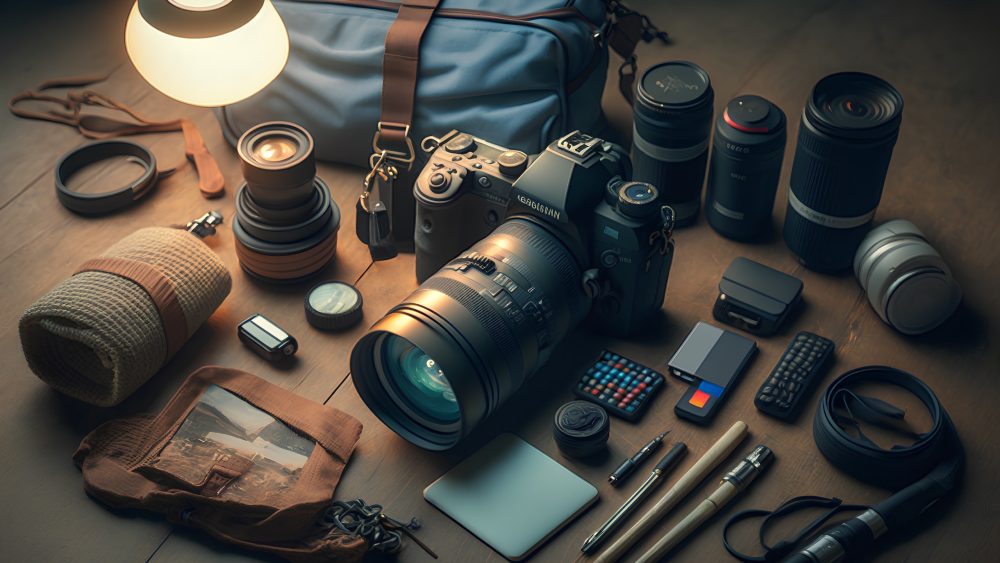 The Benefits of Hiring a Videographer
The Benefits of Hiring a Videographer
Bringing Life to Your Vision
In an age where visual content dominates the digital landscape, hiring a videographer has become an invaluable asset for individuals and businesses alike. Whether it's capturing a personal milestone or promoting a brand, videographers are skilled professionals who bring life to your vision. In this article, we'll explore the myriad benefits of hiring a videographer and how they can enhance your projects in diverse ways.
I. Professionalism and Expertise
High-Quality Work: Videographers possess the necessary skills, equipment, and technical knowledge to produce high-quality videos. They are trained to shoot and edit footage with precision and attention to detail.
Creative Vision: Videographers often have a unique creative vision that can add depth and artistry to your project. They can suggest ideas, angles, and styles that you may not have considered, elevating the final product.
Technical Know-How: Videographers are well-versed in the latest camera technology, lighting, sound, and post-production techniques. This expertise ensures that your video looks and sounds professional.
II. Capturing Moments and Memories
Milestones and Events: Videographers excel at capturing special moments, such as weddings, birthdays, and other significant life events. They can preserve these memories in a way that photos alone cannot.
Storytelling: Videographers are storytellers with the camera as their pen. They can narrate your story, evoking emotions and creating a lasting record of cherished moments.
Legacy Building: Videography allows you to create a lasting legacy for your family, business, or organization. It's an investment in documenting the past for future generations.
III. Marketing and Branding
Effective Marketing: For businesses, videos are a powerful marketing tool. Videographers can create promotional videos, product demonstrations, and brand narratives that engage and convert potential customers.
Brand Consistency: Videographers ensure that your visual content aligns with your brand identity, maintaining consistency and professionalism across various marketing platforms.
Social Media Impact: Short, engaging videos are highly shareable on social media, increasing your brand's reach and engagement. A videographer can help you create content optimized for different platforms.
IV. Time and Stress Savings
Efficiency: Hiring a videographer saves you time and energy. They handle all aspects of video production, from pre-production planning to post-production editing, leaving you free to focus on your core responsibilities.
Quality Assurance: By entrusting your video to a professional, you reduce the risk of amateurish errors that can undermine your project's impact.
Stress Reduction: Videographers manage the logistical and creative aspects of video production, alleviating the stress and anxiety often associated with DIY video projects.
V. Versatility
Multiple Applications: Videography is versatile and applicable in various contexts, from family gatherings to corporate presentations, documentaries, music videos, and more.
Adaptability: Videographers adapt to different environments, lighting conditions, and scenarios, ensuring that your project is visually appealing regardless of the circumstances.
Tailored Solutions: Experienced videographers can tailor their approach to match your specific needs, delivering a video that fulfills your unique goals.
VI. Professional Editing
Post-Production Magic: Videographers possess the skills to edit raw footage into a polished, cohesive narrative. They can enhance the video's quality, add special effects, and fine-tune audio for an immersive viewing experience.
Visual and Audio Enhancement: Editing includes color correction, audio mastering, and the incorporation of music and sound effects, ensuring that your video looks and sounds its best.
Meeting Your Vision: Videographers work with you to achieve your vision, making necessary revisions until you are satisfied with the final product.
Hiring a videographer is an investment that pays off in numerous ways. Their professionalism, expertise, and creative vision result in high-quality videos that capture your most cherished moments, promote your brand effectively, and tell compelling stories. With a videographer by your side, you can save time, reduce stress, and enjoy the benefits of versatile, professionally edited content. Whether for personal or business purposes, videographers play a pivotal role in bringing your vision to life and making it accessible to a wider audience.
NARRATIVE FILM REEL
GLOBAL FILMZ EVOLUTION (2017 – 2022) REEL
MUSICAL ARTISTS LOOKING TO PRODUCE A MUSIC VIDEO? WE ARE A MIAMI BASED FULL SERVICE VIDEO PRODUCTION COMPANY, EQUIPPED WITH STATE OF THE ART SMART STUDIO / FILM SETS WHICH ARE PERFECT FOR CREATING A CONTROLLED ENVIRONMENT WHEN NECESSARY OR OUR FILM CREW CAN TAKE THE PRODUCTION TO THE STREETS/BEACHES OF MIAMI.
More Music Videos…(Click here)
Corporate Video Production
IN NEED OF PROMOTIONAL VIDEOS FOR YOUR BUSINESS? WE CAN HELP YOU SHAPE YOUR DIGITAL MARKETING STRATEGY BY INTEGRATING HIGH QUALITY, PROFESSIONAL CORPORATE VIDEOS.
More Corporate Videos…(Click here)
More Behind the Scenes…(Click here)