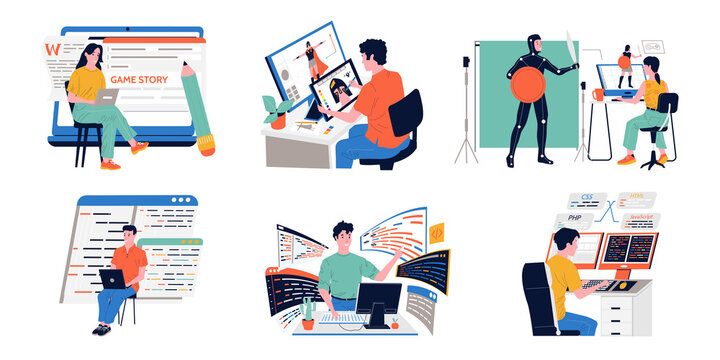 What is the Process in Scriptwriting?
What is the Process in Scriptwriting?
Scriptwriting is a crucial element in the creation of any film, television show, play, or even a video game. It serves as the blueprint for the entire project, dictating the dialogue, actions, and overall structure of the final product. Whether you're a budding screenwriter or just curious about the process, understanding the steps involved in scriptwriting can be both enlightening and inspiring.
1. Concept and Idea Generation:
Every script begins with an idea. This could be a concept for a story, a character, a setting, or a unique situation. Ideas can come from anywhere – personal experiences, news stories, books, or just the wild imagination of the writer. Once you have your initial idea, the next step is to develop it into a compelling concept that can sustain a full-length script.
2. Research (if necessary):
Depending on the subject matter of your script, research may be required. This step is essential for ensuring accuracy and authenticity in your writing. Research can involve reading books, interviewing experts, visiting locations, or immersing yourself in the world you want to depict.
3. Character Development:
Great scripts are often characterized by well-developed and relatable characters. Spend time creating in-depth character profiles, including their backgrounds, motivations, and flaws. Understand how each character contributes to the overall narrative and what conflicts or arcs they will experience.
4. Outline or Treatment:
Before diving into the actual scriptwriting, many writers create an outline or treatment. An outline is a detailed summary of the story, including key events and character developments. A treatment is a more comprehensive document that fleshes out the story, often in prose form, without the specific dialogue. These tools can serve as roadmaps during the writing process.
5. Three-Act Structure:
Most scripts, particularly in film and television, follow a three-act structure. Act 1 sets up the story and introduces characters, Act 2 presents conflicts and complications, and Act 3 resolves the central conflict and provides a conclusion. Understanding this structure is crucial for pacing and storytelling.
6. Writing the Script:
Now comes the actual scriptwriting. Use a dedicated screenwriting software or a standard word processor with the correct formatting (industry-standard is Courier font, 12-point, and specific margins). Start with a title page, character names in all caps, and precise formatting for action descriptions, dialogue, and scene headings.
7. Dialogue:
Effective dialogue is a hallmark of a good script. Each character's speech should be distinctive, revealing their personality and advancing the plot. Avoid on-the-nose dialogue and use subtext to convey emotions and conflicts.
8. Show, Don't Tell:
Scripts are visual and auditory blueprints. Instead of telling the audience what's happening, show it through action, dialogue, and visuals. Let the audience infer emotions and intentions from the characters' behavior.
9. Revisions:
No script is perfect on the first draft. Expect to go through multiple rounds of revisions. Seek feedback from peers, mentors, or script consultants. Revise for clarity, pacing, character development, and consistency.
10. Formatting and Proofreading:
Formatting is crucial in the world of scriptwriting. Ensure your script follows industry standards. Proofread for grammar, spelling, and typos. A polished script is more likely to be taken seriously.
11. Pitching and Marketing:
Once your script is complete and polished, you might need to pitch it to producers, agents, or studios. This involves writing query letters, synopses, and, if requested, making pitches in person. Understanding the market and industry trends can help tailor your pitch.
12. Revisions Based on Feedback:
If your script gets the attention of industry professionals, be prepared for further revisions based on their feedback. These revisions may be substantial, but they are often necessary to align the script with the vision of the production team.
13. Production:
When your script receives green light, it moves on to the production phase. This involves hiring a director, casting, location scouting, and the many other logistical aspects of bringing the script to life.
14. Post-Production:
After filming or performance, the script is further refined in post-production. Editing, sound design, and visual effects may be added to enhance the final product.
In conclusion, scriptwriting is a complex process that demands creativity, research, and attention to detail. It's a journey of transforming an idea into a compelling narrative that can captivate audiences on screens or stages. Whether you're an aspiring screenwriter or a script enthusiast, understanding the steps involved can deepen your appreciation for the art of storytelling.
NARRATIVE FILM REEL
GLOBAL FILMZ EVOLUTION (2017 – 2022) REEL
MUSICAL ARTISTS LOOKING TO PRODUCE A MUSIC VIDEO? WE ARE A MIAMI BASED FULL SERVICE VIDEO PRODUCTION COMPANY, EQUIPPED WITH STATE OF THE ART SMART STUDIO / FILM SETS WHICH ARE PERFECT FOR CREATING A CONTROLLED ENVIRONMENT WHEN NECESSARY OR OUR FILM CREW CAN TAKE THE PRODUCTION TO THE STREETS/BEACHES OF MIAMI.
More Music Videos…(Click here)
Corporate Video Production
IN NEED OF PROMOTIONAL VIDEOS FOR YOUR BUSINESS? WE CAN HELP YOU SHAPE YOUR DIGITAL MARKETING STRATEGY BY INTEGRATING HIGH QUALITY, PROFESSIONAL CORPORATE VIDEOS.
More Corporate Videos…(Click here)
More Behind the Scenes…(Click here)