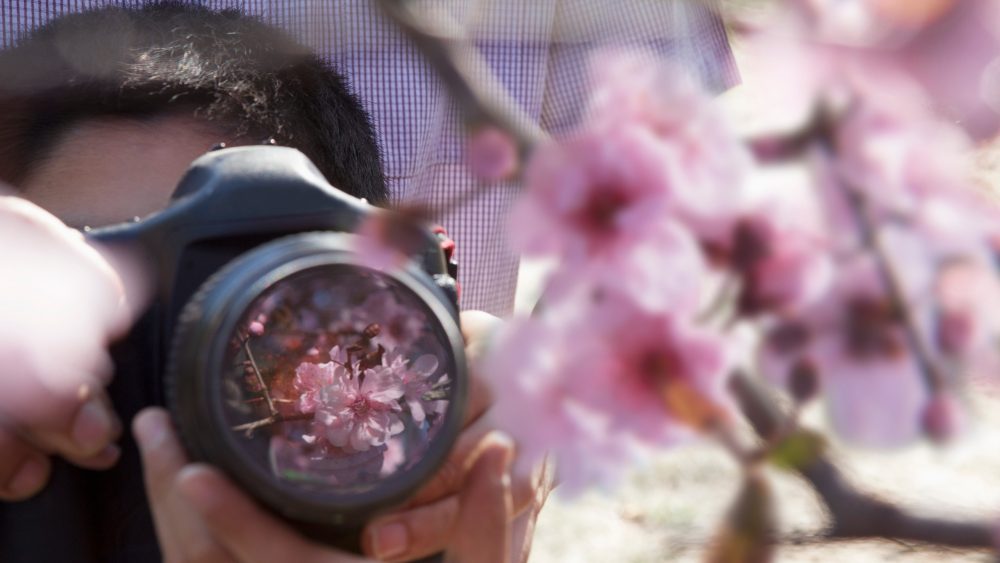 Through the Lens of a Videographer
Through the Lens of a Videographer
Capturing Stories in Motion
Videography, the art of capturing moving images, is a powerful medium that allows us to document, communicate, and express ideas in a visually compelling way. A videographer's role is to wield the camera as their creative tool, capturing moments, emotions, and narratives through their unique perspective. In this article, we will take you on a journey "Through the Lens of a Videographer," exploring the intricate world of videography, its techniques, challenges, and the art of visual storytelling.
The Videographer's Perspective
Videographers are visual storytellers who craft narratives by selecting and composing images, controlling movement, and manipulating light. They use their cameras as brushes, and every frame is a stroke of their creativity. Here's a closer look at what goes on behind the lens:
1. Conceptualizing the Vision
Every videographer begins with a vision. Whether it's a wedding, a documentary, or a commercial, understanding the desired outcome is crucial. This involves brainstorming ideas, conducting research, and working closely with clients to grasp the story's essence.
2. Equipment Mastery
A videographer's toolkit includes cameras, lenses, stabilizers, and accessories. Mastering this equipment is essential to achieving the desired look and feel. They must understand the technical aspects, such as exposure settings, focus, and white balance, and adapt them to the unique requirements of each project.
3. Composition and Framing
Videographers pay close attention to composition and framing. Every shot should be visually pleasing and serve a purpose in the story. Concepts like the rule of thirds, leading lines, and the golden ratio guide their decisions.
4. Capturing Moments
The essence of videography is capturing genuine moments, emotions, and events. Videographers often use a documentary-style approach to ensure that what they capture is authentic and unscripted. This involves anticipation, timing, and the ability to adapt to rapidly changing situations.
5. Lighting Mastery
Understanding and manipulating light is an art in itself. Videographers often work with available light, but they also employ various lighting techniques to create mood and atmosphere. The interplay of light and shadow can transform an ordinary scene into something extraordinary.
6. Editing and Post-Production
Once the footage is captured, the videographer transitions to the editing phase. This involves selecting the best clips, arranging them in a coherent sequence, adding music, sound effects, and titles, and enhancing the overall visual and auditory experience.
Challenges in Videography
The world of videography is not without its challenges. Videographers must navigate a range of obstacles, including:
Unpredictable Conditions: Weather, lighting, and the behavior of subjects can be unpredictable, requiring videographers to adapt on the spot.
Technical Hurdles: Managing and troubleshooting equipment issues, from camera malfunctions to audio problems, is a constant challenge.
Staying Creative: Maintaining creativity and originality can be tough when producing a high volume of content.
Meeting Deadlines: The pressure of tight deadlines and client expectations can be stressful.
The Art of Visual Storytelling
Videographers are storytellers who use the language of visuals. They create a narrative structure by combining shots, sounds, and music. Each scene has a purpose in conveying the story's message. The editing process is where the videographer weaves together the various components, crafting a compelling and emotionally resonant story.
The Evolution of Videography
Advancements in technology have significantly impacted the world of videography. High-definition cameras, drones, and 360-degree video have opened up new creative possibilities. Videographers must continually adapt to these changes and embrace new tools and techniques.
"Through the Lens of a Videographer" reveals the fascinating world of visual storytelling. Videographers are not mere camera operators; they are artists who capture the essence of life's moments, emotions, and narratives. Their journey is one of creativity, adaptation, and the continuous pursuit of excellence. As we peer through their lens, we gain a deeper appreciation for the artistry that lies behind every moving image and the stories that they bring to life.
NARRATIVE FILM REEL
GLOBAL FILMZ EVOLUTION (2017 – 2022) REEL
MUSICAL ARTISTS LOOKING TO PRODUCE A MUSIC VIDEO? WE ARE A MIAMI BASED FULL SERVICE VIDEO PRODUCTION COMPANY, EQUIPPED WITH STATE OF THE ART SMART STUDIO / FILM SETS WHICH ARE PERFECT FOR CREATING A CONTROLLED ENVIRONMENT WHEN NECESSARY OR OUR FILM CREW CAN TAKE THE PRODUCTION TO THE STREETS/BEACHES OF MIAMI.
More Music Videos…(Click here)
Corporate Video Production
IN NEED OF PROMOTIONAL VIDEOS FOR YOUR BUSINESS? WE CAN HELP YOU SHAPE YOUR DIGITAL MARKETING STRATEGY BY INTEGRATING HIGH QUALITY, PROFESSIONAL CORPORATE VIDEOS.
More Corporate Videos…(Click here)
More Behind the Scenes…(Click here)