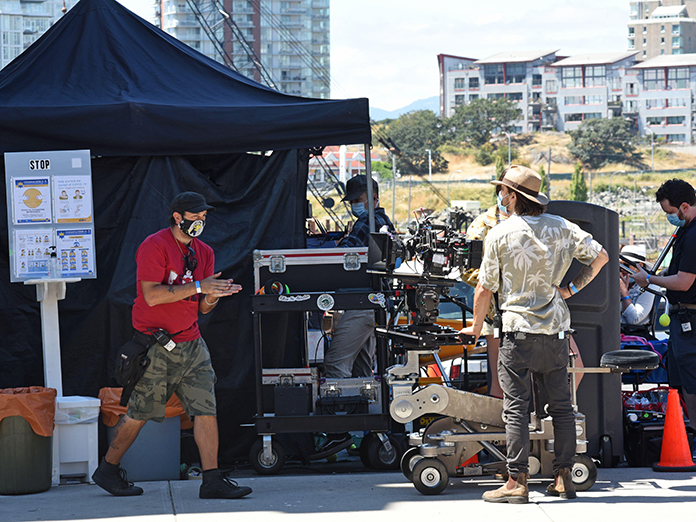 How to Produce A TV Show?
How to Produce A TV Show?
A Comprehensive Guide to Producing a TV Show: From Concept to Screen
Producing a TV show is a complex and multifaceted process that requires careful planning, coordination, and creativity. Whether you're a seasoned professional or an aspiring producer, this comprehensive guide will take you through the key steps involved in producing a successful TV show. From developing a concept to bringing it to life on the screen, let's dive into the exciting world of TV show production.
1. Concept Development:
The first step in producing a TV show is to develop a compelling concept. Identify your target audience, research popular trends, and brainstorm unique ideas that resonate with viewers. Consider the show's genre, format, and overall tone. Collaborate with writers and creative professionals to refine the concept and create a captivating storyline that hooks your audience.
2. Financing and Budgeting:
Securing financing for your TV show is vital to its production. Create a comprehensive budget that outlines all the anticipated expenses, including pre-production, production, and post-production costs. Seek partnerships with networks, production companies, or investors who are willing to provide the necessary funds. Prepare a persuasive pitch that highlights the show's potential for success and profitability.
3. Pre-production:
During the pre-production phase, you'll lay the groundwork for the actual production. Hire key personnel such as directors, writers, producers, and department heads. Collaborate with the creative team to finalize scripts, storyboards, and shot lists. Secure shooting locations, acquire necessary permits, and plan the production schedule. Additionally, cast talented actors who bring your characters to life and conduct auditions or negotiate with agents.
4. Production:
The production phase is where all the planning and preparation come together. Set up a production office and hire a skilled production crew, including camera operators, sound engineers, and lighting technicians. Ensure smooth communication and coordination among all departments. Oversee the shooting process, ensuring that scenes are captured as envisioned and that everything runs on schedule and within budget.
5. Post-production:
Once filming is complete, the show enters the post-production phase. This involves editing the footage, adding special effects, sound design, and scoring. Collaborate closely with editors, visual effects artists, and sound engineers to bring the vision of the show to fruition. Review and fine-tune the final cut, ensuring that it aligns with the show's creative direction.
6. Marketing and Distribution:
To ensure your TV show reaches its intended audience, develop a strategic marketing and distribution plan. Create promotional materials, such as trailers and teasers, to generate buzz. Engage with media outlets and social media platforms to create awareness. Negotiate distribution deals with networks, streaming platforms, or international broadcasters to maximize the show's reach.
7. Show Management:
Once your TV show is produced and released, ongoing management is crucial. Monitor viewership ratings, gather feedback, and analyze audience demographics. This data will help you make informed decisions about the show's future, such as renewing it for additional seasons or exploring spin-off opportunities. Engage with fans through social media or fan events, fostering a loyal and engaged audience.
Conclusion:
Producing a TV show is a challenging yet rewarding endeavor that requires a combination of creativity, organization, and business acumen. By following this comprehensive guide, you'll be equipped with the knowledge and tools to navigate each stage of the production process, from concept development to show management. Remember, producing a successful TV show requires dedication, collaboration, and a passion for storytelling. Embrace the journey, and may your TV show captivate audiences and leave a lasting impact in the world of entertainment.
NARRATIVE FILM REEL
GLOBAL FILMZ EVOLUTION (2017 – 2022) REEL
MUSICAL ARTISTS LOOKING TO PRODUCE A MUSIC VIDEO? WE ARE A MIAMI BASED FULL SERVICE VIDEO PRODUCTION COMPANY, EQUIPPED WITH STATE OF THE ART SMART STUDIO / FILM SETS WHICH ARE PERFECT FOR CREATING A CONTROLLED ENVIRONMENT WHEN NECESSARY OR OUR FILM CREW CAN TAKE THE PRODUCTION TO THE STREETS/BEACHES OF MIAMI.
More Music Videos…(Click here)
Corporate Video Production
IN NEED OF PROMOTIONAL VIDEOS FOR YOUR BUSINESS? WE CAN HELP YOU SHAPE YOUR DIGITAL MARKETING STRATEGY BY INTEGRATING HIGH QUALITY, PROFESSIONAL CORPORATE VIDEOS.
More Corporate Videos…(Click here)
More Behind the Scenes…(Click here)