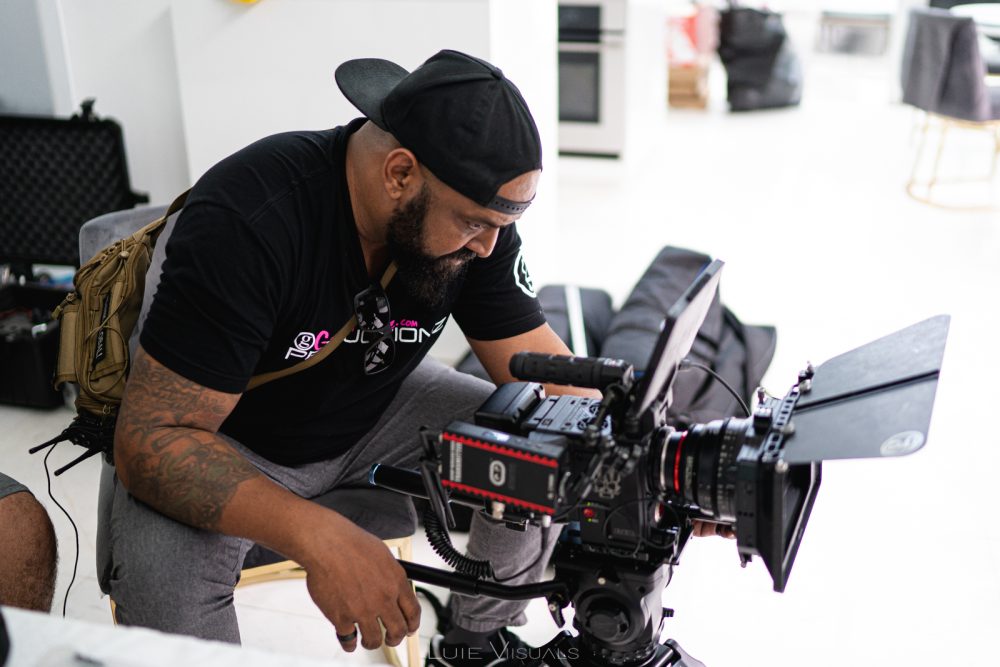 How to Produce a Reality TV Show Production
How to Produce a Reality TV Show Production
Reality television has become a dominant force in the entertainment industry, captivating audiences with unscripted drama, real-life challenges, and compelling personalities. If you've ever wondered how to produce a reality TV show, you're in the right place. In this step-by-step guide, we'll take you through the intricacies of producing a reality TV show, from concept development to post-production and beyond.
1. Concept Development
The journey of producing a reality TV show begins with a unique and captivating concept. This concept should be the foundation upon which your entire show is built. Here are key steps in concept development:
Idea Generation: Brainstorm ideas and identify a concept that's fresh, engaging, and fits within the reality TV genre.
Target Audience: Define your target audience. Consider demographics, interests, and preferences.
Format Selection: Choose the format that best suits your concept. Common formats include competition, documentary-style, and lifestyle.
2. Market Research and Competition Analysis
Before diving into production, conduct thorough market research and competition analysis. Understand what's currently trending in the reality TV space and identify your competitors. This knowledge will help you position your show effectively.
3. Secure Funding and Budgeting
Reality TV production can be expensive, so securing funding is crucial. Develop a comprehensive budget that covers all expenses, including:
Casting and talent fees
Production crew
Location fees
Equipment and technology
Post-production costs
4. Casting and Auditions
Casting is a pivotal step in reality TV production. You'll need to find individuals who are not only charismatic but also fit the roles and dynamics of your show. Consider hosting auditions, conducting interviews, and screen-testing potential cast members.
5. Pre-Production Planning
Pre-production involves setting the stage for your reality TV show. Key components include:
Location Scouting: Find suitable locations for filming. Whether it's a tropical island or a suburban house, the location is integral to your show's identity.
Crew Recruitment: Hire a skilled production team, including directors, camera operators, and sound technicians.
Logistics and Planning: Ensure that every aspect of the show is meticulously planned, from schedules to equipment logistics.
6. Filming
Filming a reality TV show is where the magic happens. This stage involves setting up cameras, recording cast interactions, and capturing unscripted moments that will later be edited into compelling episodes.
Challenges and Conflicts: Create challenges, scenarios, and conflicts that align with your concept. These will be the backbone of your show's drama and entertainment value.
Casting Directors: If your show features new participants each episode or season, consider hiring casting directors to help find the right individuals.
7. Post-Production
Post-production is the phase where raw footage is transformed into episodes. Key elements of post-production include:
Editing: Selecting the most compelling footage, arranging scenes, and maintaining narrative flow.
Sound and Music: Enhancing audio quality, adding music, and sound design.
Graphics and Effects: Incorporating graphics, effects, and text that enhance the viewing experience.
Narration and Voiceovers: Recording narration or voiceovers to guide viewers through the show.
8. Marketing and Promotion
Before the show's release, develop a comprehensive marketing and promotion strategy. This includes:
Trailers and Teasers: Create enticing trailers and teasers to generate buzz.
Social Media Campaigns: Engage with your audience on social media platforms.
Media Coverage: Secure media coverage to boost awareness.
9. Distribution and Release
Distribute your reality TV show through the appropriate channels. This can include traditional broadcast networks, cable, streaming platforms, or even YouTube and social media.
10. Viewer Engagement and Feedback
Engage with your audience by encouraging feedback and interaction. Respond to comments, monitor social media conversations, and take note of viewer opinions to inform future seasons or episodes.
11. Ongoing Management and Renewals
If your reality TV show proves successful, consider renewing it for subsequent seasons. This involves renegotiating contracts, planning new challenges, and keeping the show's concept fresh.
Producing a reality TV show is a complex but rewarding endeavor. It involves creativity, strategic planning, and the ability to adapt to unforeseen challenges. By following this step-by-step guide, you can navigate the production process and create a reality TV show that captivates audiences and leaves a lasting impression in the world of television entertainment. Good luck, and happy producing!
NARRATIVE FILM REEL
GLOBAL FILMZ EVOLUTION (2017 – 2022) REEL
MUSICAL ARTISTS LOOKING TO PRODUCE A MUSIC VIDEO? WE ARE A MIAMI BASED FULL SERVICE VIDEO PRODUCTION COMPANY, EQUIPPED WITH STATE OF THE ART SMART STUDIO / FILM SETS WHICH ARE PERFECT FOR CREATING A CONTROLLED ENVIRONMENT WHEN NECESSARY OR OUR FILM CREW CAN TAKE THE PRODUCTION TO THE STREETS/BEACHES OF MIAMI.
More Music Videos…(Click here)
Corporate Video Production
IN NEED OF PROMOTIONAL VIDEOS FOR YOUR BUSINESS? WE CAN HELP YOU SHAPE YOUR DIGITAL MARKETING STRATEGY BY INTEGRATING HIGH QUALITY, PROFESSIONAL CORPORATE VIDEOS.
More Corporate Videos…(Click here)
More Behind the Scenes…(Click here)