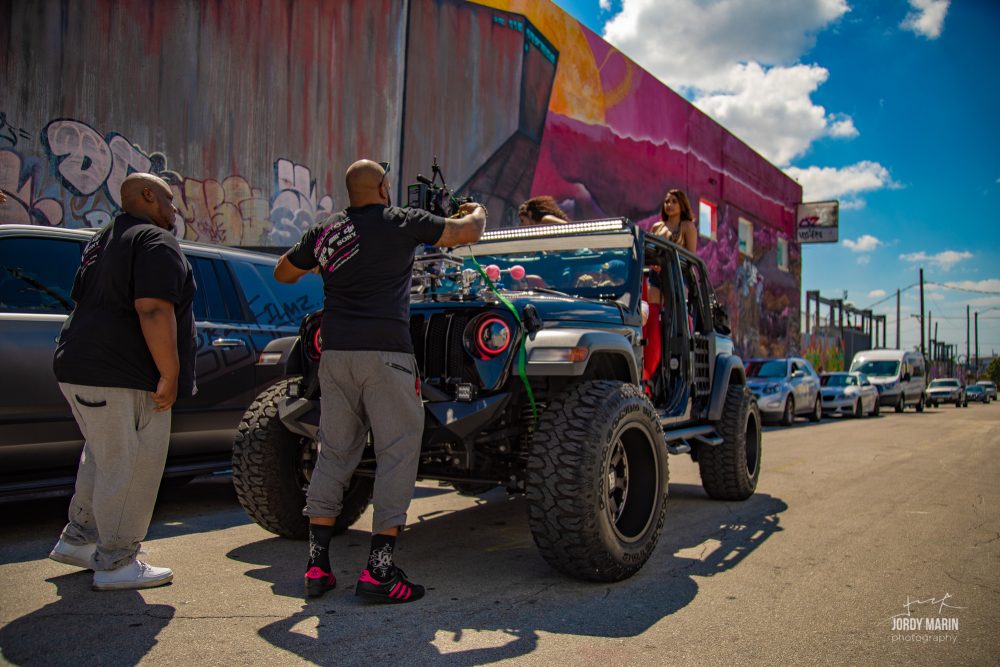 Do I Need a Music Video Director for My Music Video Production?
Do I Need a Music Video Director for My Music Video Production?
Unveiling the Benefits and Importance
In today's music industry, music videos have become an essential tool for artists to connect with their audience on a deeper level, showcase their creativity, and enhance their overall brand presence. However, when it comes to producing a music video, many artists may question whether they truly need a music video director. In this article, we will explore the benefits and importance of having a music video director for your music video production, shedding light on how they can elevate your vision and ensure a successful outcome.
1. Translating Vision into Reality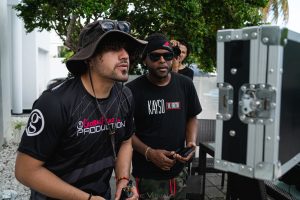 A music video director is a master of translating an artist's vision into a tangible visual experience. They possess the creative ability to understand your music, lyrics, and intended message, and transform them into a visually compelling narrative. With their expertise, they can conceptualize and bring to life a music video that captures the essence of your music, resonates with your audience, and leaves a lasting impact.
2. Enhancing Creativity and Artistic Expression
Collaborating with a music video director opens up a world of creative possibilities. They bring a fresh perspective, innovative ideas, and a wealth of experience to the table. A director can help you push the boundaries of your artistic expression, explore new visual aesthetics, and experiment with different storytelling techniques. Their creative input can elevate your music video, making it more memorable, unique, and visually stunning.
3. Streamlining the Production Process
A music video production involves various moving parts, including location scouting, casting, crew management, and equipment coordination. A music video director acts as the central point of contact and helps streamline the entire production process. They have the knowledge and experience to assemble a skilled crew, manage logistics, and ensure a smooth workflow. This allows you, as the artist, to focus on your performance and creative input, while the director handles the operational aspects.
4. Maximizing Production Value
A music video director understands the importance of production value in capturing the attention of viewers and making a lasting impression. They know how to utilize resources effectively, even with limited budgets, to create visually stunning music videos. By employing their expertise in cinematography, lighting, camera techniques, and post-production, directors can maximize the production value and create a professional-looking video that stands out from the competition.
5. Storytelling and Concept Development
Music videos are not just about showcasing visuals; they are a powerful medium for storytelling. A music video director knows how to develop a cohesive concept that aligns with your music and resonates with your audience. They can help you craft a narrative that complements your lyrics, evokes emotions, and engages viewers from start to finish. By collaborating with a director, you can ensure that your music video tells a compelling story that enhances the overall experience.
6. Industry Knowledge and Connections
Music video directors often have extensive industry knowledge and connections. They are well-versed in current trends, visual aesthetics, and audience preferences. This insight allows them to stay ahead of the curve and create music videos that resonate with the target audience. Moreover, directors often have connections with other industry professionals, such as cinematographers, editors, and visual effects artists, which can further enhance the quality and impact of your music video.
7. Professionalism and Project Management
A music video director brings professionalism and project management skills to the table. They are accustomed to working within deadlines, managing budgets, and overseeing the entire production process. Their experience in handling complex projects ensures that your music video production stays on track, meets deadlines,
NARRATIVE FILM REEL
GLOBAL FILMZ EVOLUTION (2017 – 2022) REEL
MUSICAL ARTISTS LOOKING TO PRODUCE A MUSIC VIDEO? WE ARE A MIAMI BASED FULL SERVICE VIDEO PRODUCTION COMPANY, EQUIPPED WITH STATE OF THE ART SMART STUDIO / FILM SETS WHICH ARE PERFECT FOR CREATING A CONTROLLED ENVIRONMENT WHEN NECESSARY OR OUR FILM CREW CAN TAKE THE PRODUCTION TO THE STREETS/BEACHES OF MIAMI.
More Music Videos…(Click here)
Corporate Video Production
IN NEED OF PROMOTIONAL VIDEOS FOR YOUR BUSINESS? WE CAN HELP YOU SHAPE YOUR DIGITAL MARKETING STRATEGY BY INTEGRATING HIGH QUALITY, PROFESSIONAL CORPORATE VIDEOS.
More Corporate Videos…(Click here)
More Behind the Scenes…(Click here)