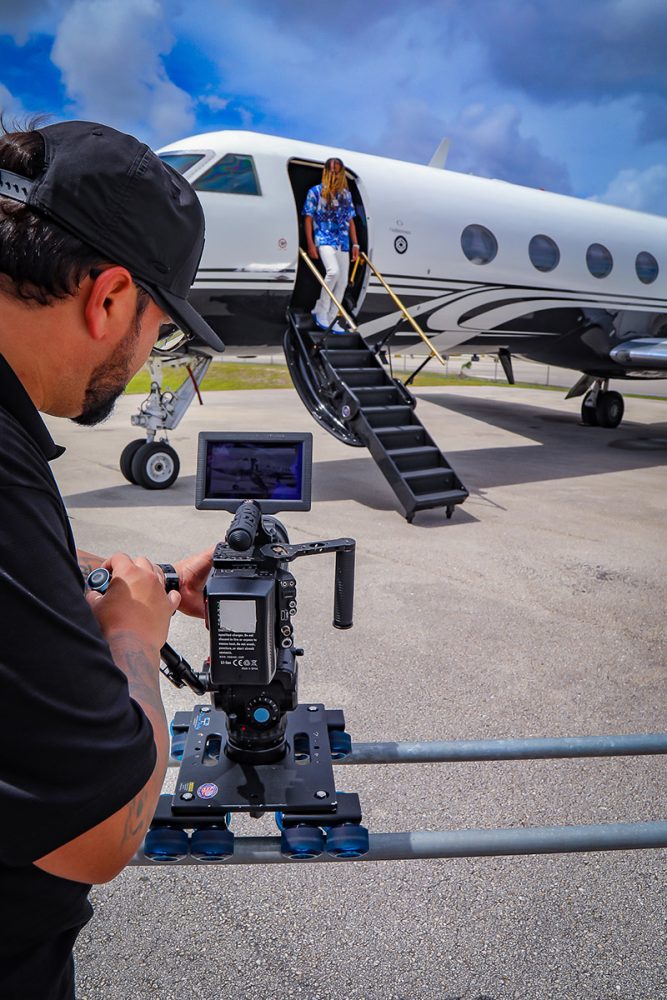 The Multifaceted Roles of a Videographer on Set
The Multifaceted Roles of a Videographer on Set
Videographers play a pivotal role in the filmmaking process, capturing visual content that brings stories to life. Whether it's a wedding, a documentary, a commercial shoot, or a feature film, videographers are responsible for a range of essential tasks on set. In this article, we'll explore the various roles and responsibilities that videographers cover when working on set, from pre-production to post-production.
1. Pre-production Tasks
Before the cameras start rolling, videographers are involved in several crucial pre-production tasks:
Concept Development: Videographers may collaborate with directors and producers to refine the concept, develop visual ideas, and establish the desired look and feel for the project.
Storyboarding: Some videographers create storyboards to plan shot sequences, camera angles, and composition for each scene.
Equipment Preparation: Videographers ensure that all their equipment, including cameras, lenses, lighting, and sound equipment, is in proper working order and ready for the shoot.
Location Scouting: Depending on the project, videographers may participate in location scouting to assess potential shooting locations and consider lighting conditions.
Crew Coordination: In some cases, videographers are responsible for assembling their crew, including camera assistants, sound engineers, and gaffers.
2. On-Set Responsibilities
When on set, videographers assume various responsibilities to capture high-quality footage and bring the director's vision to life:
Camera Operation: Videographers operate cameras and are responsible for setting up shots, framing, and capturing the scenes as per the director's instructions.
Lighting: They work in conjunction with the lighting department to ensure proper lighting for each shot, maintaining the desired mood and atmosphere.
Sound: Depending on the project, videographers may be responsible for recording clean and high-quality audio, using microphones and sound recording equipment.
Shot Composition: Videographers pay meticulous attention to shot composition, ensuring that each frame is visually appealing and enhances the storytelling.
Camera Movement: They decide on the appropriate camera movement, whether it's static shots, dolly shots, crane shots, handheld shots, or others, to convey the desired emotions and story progression.
Director of Photography (DoP) Duties: In some cases, videographers take on the role of the Director of Photography, overseeing all visual aspects of the project, including camera work and lighting.
Collaboration: Videographers closely collaborate with directors, producers, and other crew members to bring the project to life, working as a cohesive team.
3. Post-Production Tasks
While not strictly "on set," videographers play an integral role in the post-production process:
Video Editing: Skilled videographers often engage in video editing, piecing together the footage, and creating a coherent storyline.
Color Grading: They may participate in the color grading process to establish the desired visual style and mood for the project.
Sound Editing: If responsible for sound, videographers work with sound designers and editors to enhance the audio quality and synchronize sound effects and music.
Revisions: Videographers may collaborate with editors to make necessary revisions based on the director's feedback and vision for the final product.
Meeting the Director's Vision: Throughout post-production, videographers work to ensure that the final product aligns with the director's vision and the project's intended message.
Videographers are multi-talented professionals who cover a wide range of tasks on set, from concept development and pre-production planning to actual filming and post-production. Their ability to operate cameras, handle lighting, capture sound, and collaborate with the production team is essential to bringing stories to life through visual content. Their work plays a crucial role in the success of a project, capturing moments, emotions, and narratives that resonate with audiences and convey the director's vision.
NARRATIVE FILM REEL
GLOBAL FILMZ EVOLUTION (2017 – 2022) REEL
MUSICAL ARTISTS LOOKING TO PRODUCE A MUSIC VIDEO? WE ARE A MIAMI BASED FULL SERVICE VIDEO PRODUCTION COMPANY, EQUIPPED WITH STATE OF THE ART SMART STUDIO / FILM SETS WHICH ARE PERFECT FOR CREATING A CONTROLLED ENVIRONMENT WHEN NECESSARY OR OUR FILM CREW CAN TAKE THE PRODUCTION TO THE STREETS/BEACHES OF MIAMI.
More Music Videos…(Click here)
Corporate Video Production
IN NEED OF PROMOTIONAL VIDEOS FOR YOUR BUSINESS? WE CAN HELP YOU SHAPE YOUR DIGITAL MARKETING STRATEGY BY INTEGRATING HIGH QUALITY, PROFESSIONAL CORPORATE VIDEOS.
More Corporate Videos…(Click here)
More Behind the Scenes…(Click here)