Music Video Production Reels Manhattan, New York Production Service
Manhattan, New York Music Video Music Video Production
Music Video Production New York City
Think Global Media Inc is a premier video production company servicing the following New York City Areas:
Manhattan, Brooklyn, Bronx, Queens and Staten Island areas.
Specializes in cinematography, videography, video editing, motion graphics design, logo reveals, video openers, 3D animation and (CG) special effects / Visual FX / VFX.
OUR FORTE: Music Videos, Documentaries, Commercials, Corporate Video Presentations, Cinematic Short/Full-Length Films, Web Promo Videos, Kickstarter Videos, GoFundme Videos Demo Reels, Highlight Video Reels, YouTube Video Production as well as Broadcast Television Production and Live Video Streaming.
We shoot with industry-leading cinematic cameras such as the RED Digital Cinema Camera, Arri Alexa Mini as well as the 5k aerial video & FPV drones.
Our team specializes in Adobe CS6: (Ae) After Effects, (Pr) Premiere Pro & (Ps) Photoshop for all of our post-production projects.
CAMERA PACKAGES
RED DSMC2 CINEMA CAMERA SERIES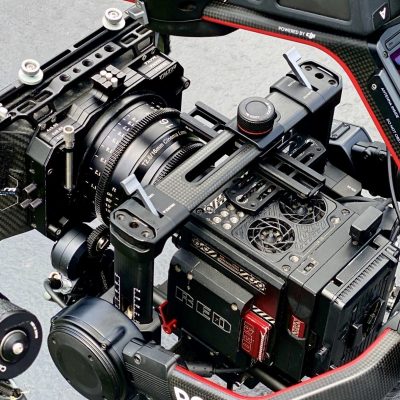 8K RED Helium DSMC2 Camera Package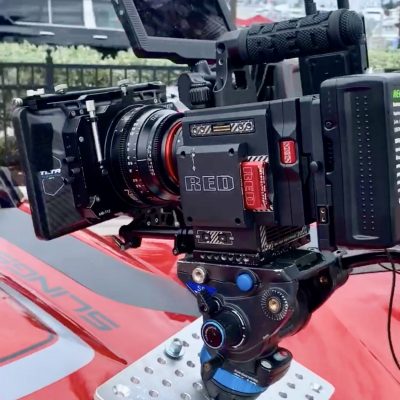 5K RED Gemini DSMC2 Camera Package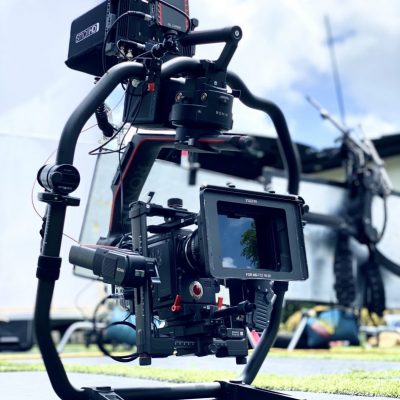 Ronin 2 (R2) Gimbal Camera Rig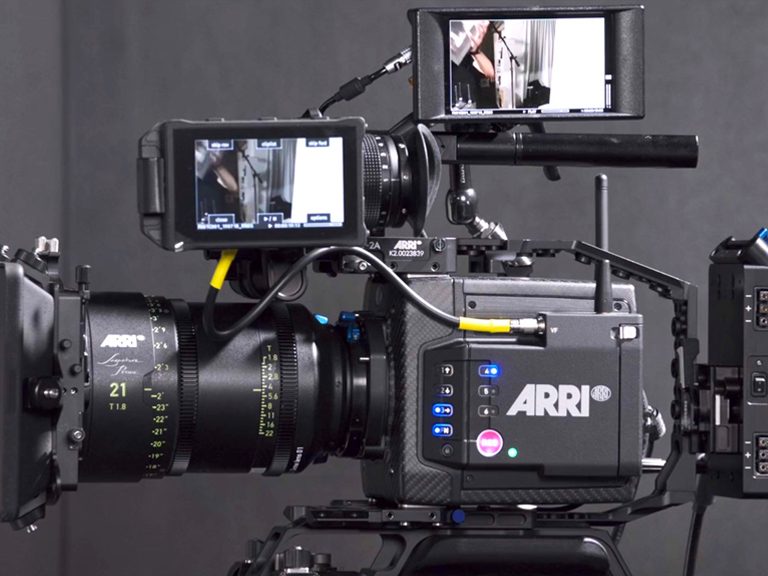 4k ARRI ALEXA MINI CAMERA PACKAGE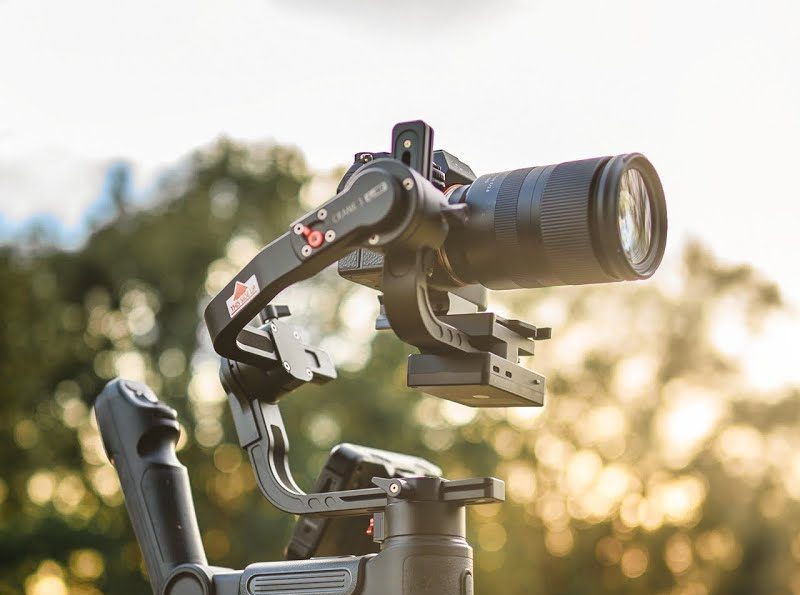 4K GH5s ZHIYUN CRANE III CAMERA PACKAGE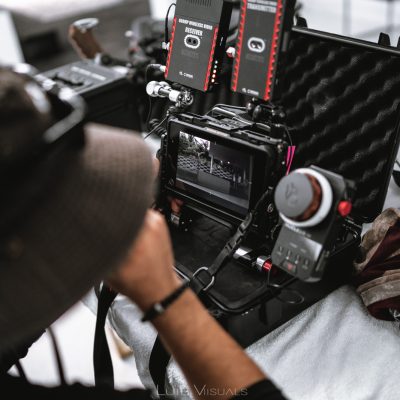 1ST AC WIRELESS UNIT
7`` 4K Monitor & Recorder | Nucleus-M | Teradeks 800 SDI Transmitter/Receivers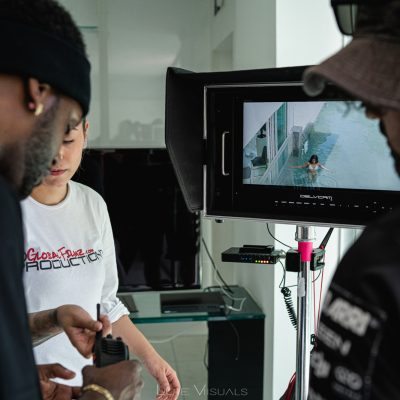 WIRELESS FIELD MONITOR
15`` WIRELESS DELVCAM DIRECTOR / CLIENT MONITOR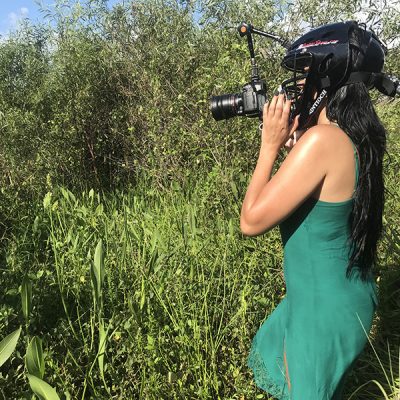 POV WIRELESS HELMET
GH5s WIRELESS POV HELMET WITH 7`` MONITOR
PROMOTIONAL VIDEOS
Our team values the opportunity to support our corporate clients by producing a high-quality Promo Video that conveys the core attributes of the business and its products and services while engaging their potential clients and represent the business to the highest standard.
Today's most effective promotional marketing tool. Many Companies, organizations, and individuals are utilizing Cinematic Promo videos to help drive exposure, sales, and awareness to potential clients. Our team's combination of experience, technology, and creativity guide the process to create a quality short length cinematic promo video that effectively uses it's creative and fictitious elements.
It's the largest source of communication in the modern world. Condensing quality of projects to be outsourced and available to viewers through today's Social Media channels is a challenge, especially with so many sites requiring different specs to optimize video quality. Our team has the tools and resources to accommodate any media platform's specs and make a seamless transition from full production videos to high quality, engaging Social Media Promo videos.
FUNDRAISING CAMPAIGN VIDEOS
Raising funds for businesses and individuals has never been easier with media today. Now, we take an additional step forward by providing Fundraising Campaign videos for our clients. With outlets like KICKSTARTER and GOFUNDME, we can produce high-quality videos to capture your business or personal projects, and efficiently capture the attention and opportunity of potential investors.
The Kickstarter community has been assisting projects of all scales to find the resources and support people need to bring their concepts to life. Creating a video to share your concept with the world is an effective way to achieve success. 
Being one of the world's largest social fundraising platforms, new campaigns are limitlessly being created. Including a video to capture your story is an emphatic way to peak interest and gain exposure and favor from potential investors. 
Our team has over 15 years of experience in providing music videos ranging from smaller, less complex, to grand scale productions of the highest quality. We create a convenient, professional process that caters to all of the potential needs of clients and our custom-tailored solutions provide budget options to produce a high-quality video, without compromising costs.
We can provide Props, Models, Actors, Actresses, Locations, Exotic Cars, Hair & Make-up Artists upon request, however, there may be additional fees.
SERVICING THE FOLLOWING  NEW YORK CITY AREAS:
Manhattan 
Battery Park City, Financial District, Tribeca, Chinatown, Greenwich Village, Little Italy, Lower East Side, NoHo, SoHo, West Village, Alphabet City, Chinatown, East Village, Lower East Side, Two Bridges, Chelsea, Clinton, Hell's Kitchen, Hudson Yards, Midtown, Gramercy Park, Kips Bay, Rose Hill, Murray Hill, Peter Cooper Village, Stuyvesant Town, Sutton Place, Tudor City, Turtle Bay, Waterside Plaza, Lincoln Square, Manhattan Valley, Upper West Side, Lenox Hill, Roosevelt Island, Upper East Side, Yorkville, Hamilton Heights, Manhattanville, Morningside Heights, Harlem, Polo Grounds, East Harlem, Randall's Island, Spanish Harlem, Wards Island, Inwood and Washington Heights.
Read More
Manhattan, NY Music Video Production Company