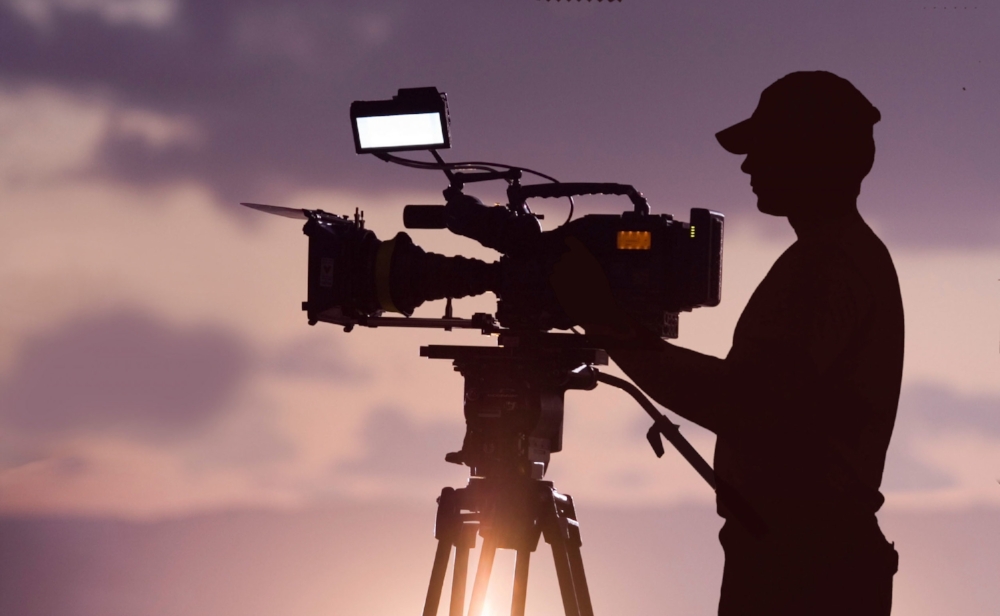 Hiring a Miami Videographer Near Me
Hiring a Miami Videographer Near Me
Miami, often dubbed the "Magic City," is a vibrant and culturally diverse metropolis in Florida known for its stunning landscapes, unique atmosphere, and a thriving entertainment industry. If you're looking to capture the magic of Miami in a video, hiring a professional videographer is a smart choice. In this guide, we will explore the essential aspects of hiring a Miami videographer near you, ensuring that your project is a success.
I. Why Hire a Miami Videographer
Local Expertise: Miami videographers have an in-depth understanding of the city, its culture, and the best locations for shooting, making them well-suited to bring your project to life.
High-Quality Equipment: Professional videographers invest in top-notch equipment to ensure your video is of the highest quality, whether it's for a wedding, a corporate event, or a promotional video.
Creative Vision: A skilled videographer has the creative vision and expertise to transform your ideas into a compelling and visually stunning video.
Time Efficiency: Hiring a professional saves you time and stress, as they handle the entire process from pre-production to post-production.
II. Finding a Miami Videographer Near You
Online Search: Start by performing an online search for "Miami videographer near me" or similar keywords to find local professionals.
Local Directories: Explore local directories, like Yelp or Yellow Pages, to discover videographers in Miami. These platforms often include reviews and ratings from previous clients.
Recommendations: Seek recommendations from friends, family, or colleagues who may have worked with Miami videographers in the past.
Social Media: Check social media platforms such as Instagram, Facebook, or LinkedIn, where many videographers showcase their portfolios.
III. Evaluating Potential Videographers
Portfolio: Review the videographer's portfolio to assess the quality and style of their work. Look for versatility and consistency in their projects.
Experience: Inquire about their experience, including the types of projects they've worked on and the duration of their career.
Equipment: Ask about the type of equipment they use, as professional videographers should have high-quality cameras, lighting, and sound equipment.
References: Request references from previous clients to get insights into their professionalism and working style.
IV. Communication and Collaboration
Initial Meeting: Schedule a meeting with the videographer to discuss your project's objectives, budget, and timelines.
Creativity: Share your creative ideas and expectations with the videographer, and encourage them to offer their insights and suggestions.
Contracts: Ensure that you have a clear, written agreement that outlines the scope of work, payment terms, and any other relevant details.
Collaborative Spirit: Choose a videographer who is open to collaboration and values your input throughout the project.
V. Budget Considerations
Transparent Pricing: Make sure the videographer provides a clear breakdown of their pricing, including any additional costs, such as travel expenses or extra equipment.
Negotiation: Don't hesitate to negotiate the terms if the initial quote doesn't align with your budget. Many videographers are open to discussion.
Value vs. Cost: Remember that quality should be a higher priority than cost, as investing in a skilled videographer can result in a more impressive final product.
VI. Post-Production and Delivery
Timelines: Discuss post-production timelines and when you can expect the final video. Ensure that there's room for revisions if necessary.
Delivery Formats: Specify the desired delivery format(s) for the video, whether it's for web, social media, or television.
Revisions: Communicate your expectations for revisions and edits, if needed, to ensure the final product aligns with your vision.
Hiring a Miami videographer near you is a strategic move to capture the essence and beauty of the Magic City. With local expertise, creativity, and a professional approach, a skilled videographer can transform your ideas into a captivating visual story. Remember to conduct thorough research, communicate effectively, and prioritize the quality of work over budget considerations to ensure that your project exceeds your expectations and resonates with your target audience.
NARRATIVE FILM REEL
GLOBAL FILMZ EVOLUTION (2017 – 2022) REEL
MUSICAL ARTISTS LOOKING TO PRODUCE A MUSIC VIDEO? WE ARE A MIAMI BASED FULL SERVICE VIDEO PRODUCTION COMPANY, EQUIPPED WITH STATE OF THE ART SMART STUDIO / FILM SETS WHICH ARE PERFECT FOR CREATING A CONTROLLED ENVIRONMENT WHEN NECESSARY OR OUR FILM CREW CAN TAKE THE PRODUCTION TO THE STREETS/BEACHES OF MIAMI.
More Music Videos…(Click here)
Corporate Video Production
IN NEED OF PROMOTIONAL VIDEOS FOR YOUR BUSINESS? WE CAN HELP YOU SHAPE YOUR DIGITAL MARKETING STRATEGY BY INTEGRATING HIGH QUALITY, PROFESSIONAL CORPORATE VIDEOS.
More Corporate Videos…(Click here)
More Behind the Scenes…(Click here)