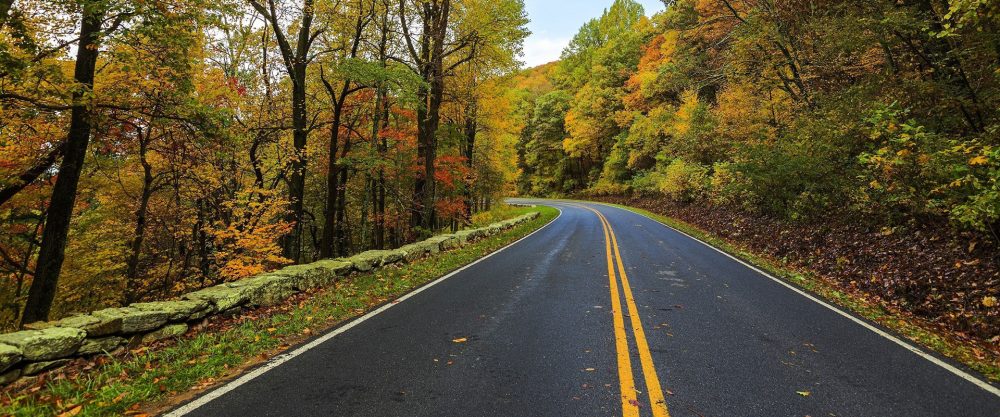 Hiring a Virginia Videographer Near Me
Hiring a Virginia Videographer Near Me
Virginia, a state known for its rich history and diverse landscapes, is a picturesque location for capturing unforgettable moments and stories on video. Whether you're planning a personal event, a business project, a documentary, or a creative endeavor, finding the right videographer in Virginia can make all the difference. In this comprehensive guide, we'll walk you through the steps of hiring a local videographer in the Old Dominion state.
Why Hire a Virginia Videographer?
Virginia offers a unique blend of urban and rural settings, making it an appealing destination for a wide range of video projects. Here are some compelling reasons to hire a local videographer in Virginia.
Local Knowledge
Virginia videographers possess an intimate understanding of the state's diverse locations, from the historic sites of Richmond to the natural beauty of the Blue Ridge Mountains. They can utilize this knowledge to create captivating visuals for your project.
Cultural and Scenic Diversity
Virginia's cultural heritage and varied landscapes provide a wide array of backdrops for your video. Whether you need urban settings, coastal scenes, or countryside charm, a Virginia videographer can help you find the perfect location.
Local Network and Resources
Videographers in Virginia often have connections with a network of professionals, such as actors, crew members, and local experts. This network can be a valuable resource when assembling the ideal team for your project.
Adaptability
Virginia videographers are known for their adaptability and ability to work in different environments and settings. Whether you need an indoor studio shoot or an outdoor adventure, they can accommodate your needs.
The Hiring Process: Step by Step
1. Define Your Project:
Start by defining the goals and objectives of your project. Determine the type of video you want to create and its intended purpose. Is it for a special occasion, a marketing campaign, a documentary, or a creative vision?
2. Set Your Budget:
Establish a clear budget for your project. Having a budget in mind will help you narrow down your options and prevent unexpected financial surprises.
3. Research and Shortlist:
Begin your search for a Virginia videographer by exploring online portfolios, seeking recommendations from your network, or consulting local directories. Create a shortlist of potential candidates based on their experience and style.
4. Portfolio Review:
Carefully examine the portfolios of the videographers on your shortlist. Evaluate their style, the diversity of their previous work, and how well their expertise aligns with your project's requirements.
5. Interview:
Contact the videographers you're interested in and arrange interviews. Use this opportunity to discuss your project in detail, ask questions, and evaluate their professionalism, communication skills, and enthusiasm for your project.
6. References and Reviews:
Request references from previous clients and read online reviews if available. This will provide you with insights into the videographer's reputation, reliability, and client satisfaction.
7. Discuss Creative Vision:
Share your creative vision with the videographer and engage in a deep conversation about how they can bring it to life. Ensure that they have a clear understanding of your goals and can provide input on how to achieve them.
8. Contracts and Agreements:
Once you've made your selection, establish a clear contract that outlines the scope of work, deliverables, payment terms, deadlines, and any other relevant details. Transparent legal agreements protect both parties and ensure a successful collaboration.
9. Permits and Location Scouting:
Depending on your project, you may need permits or location scouting services. Discuss these requirements with the videographer, as they can offer guidance on navigating local regulations and finding suitable locations.
10. Production and Post-Production: – Maintain open communication and collaboration during the production and post-production phases. This ensures that the project aligns with your vision, from the footage captured on location to the final editing process.
11. Feedback and Revisions: – Review drafts and rough cuts, and provide constructive feedback. Most videographers are open to revisions to ensure that the final product meets your expectations and aligns with your vision.
12. Delivery and Usage Rights: – Determine how and where the final video will be delivered, and ensure you have the necessary usage rights for your intended purposes, whether it's for marketing, distribution, or personal use.
13. Payment and Finalization: – Pay the videographer according to the terms outlined in your contract, and finalize all aspects of the project to ensure a smooth and successful completion.
Hiring a Virginia videographer near you is an exciting journey, given the state's rich history, scenic beauty, and cultural diversity. With careful planning, thorough research, and open communication, you can find the right videographer to transform your ideas into compelling visual stories, whether it's for a wedding video, a business project, a documentary, or a creative vision. Virginia's unique settings and local expertise offer limitless possibilities for capturing and preserving moments and stories on film, and a local videographer is your ideal partner in this endeavor.
NARRATIVE FILM REEL
GLOBAL FILMZ EVOLUTION (2017 – 2022) REEL
MUSICAL ARTISTS LOOKING TO PRODUCE A MUSIC VIDEO? WE ARE A MIAMI BASED FULL SERVICE VIDEO PRODUCTION COMPANY, EQUIPPED WITH STATE OF THE ART SMART STUDIO / FILM SETS WHICH ARE PERFECT FOR CREATING A CONTROLLED ENVIRONMENT WHEN NECESSARY OR OUR FILM CREW CAN TAKE THE PRODUCTION TO THE STREETS/BEACHES OF MIAMI.
More Music Videos…(Click here)
Corporate Video Production
IN NEED OF PROMOTIONAL VIDEOS FOR YOUR BUSINESS? WE CAN HELP YOU SHAPE YOUR DIGITAL MARKETING STRATEGY BY INTEGRATING HIGH QUALITY, PROFESSIONAL CORPORATE VIDEOS.
More Corporate Videos…(Click here)
More Behind the Scenes…(Click here)