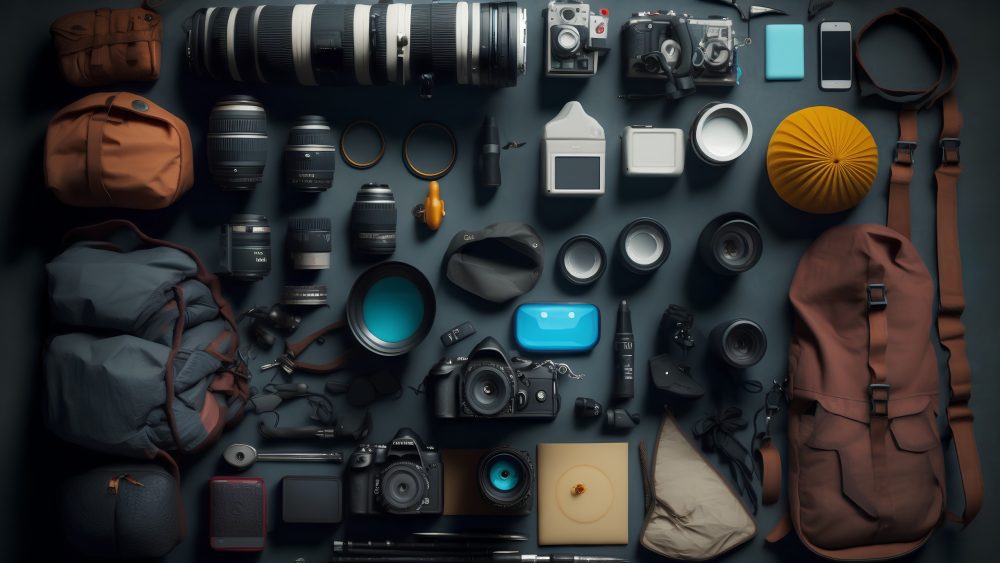 Creating a Docuseries: A Step-by-Step Guide
Creating a Docuseries: A Step-by-Step Guide
Docuseries have gained immense popularity in recent years, offering an in-depth and multi-episode exploration of real-life stories, issues, and experiences. Creating a docuseries is a complex undertaking, requiring careful planning, research, and storytelling. In this article, we'll walk you through the steps to create a captivating docuseries, from concept development to final production.
1. Conceptualization and Research
The initial phase of creating a docuseries involves formulating your concept and conducting extensive research:
a. Select a Compelling Topic: Choose a subject matter that is not only interesting but also has the potential for multi-episode exploration. This topic should align with your passion and filmmaking goals.
b. Thorough Research: Dive deep into the chosen subject by reading books, articles, watching related documentaries, and interviewing experts. Develop a strong foundation of knowledge.
c. Unique Angle: Identify a fresh and unique perspective that sets your docuseries apart from others. Consider what makes your approach innovative or distinctive.
2. Pre-production Planning
In the pre-production phase, you will plan the logistics of your docuseries:
a. Develop a Production Plan: Outline the scope, budget, and timeline for your docuseries. This includes budgeting for equipment, location expenses, and other costs.
b. Assemble Your Team: Identify and recruit essential crew members, including a director, producer, cinematographers, sound engineers, and editors, depending on the series' scale.
c. Secure Funding: Determine your budget and explore funding options, such as grants, investors, crowdfunding, or personal savings.
d. Location Scouting: Visit and assess locations where you will be filming episodes to ensure they are suitable for your project.
e. Legal Considerations: Address legal aspects, such as acquiring permissions, releases, and contracts for interviews, locations, and copyrighted materials.
3. Episode Planning
Each episode in your docuseries should be a compelling story in itself, while also contributing to the larger narrative:
a. Episode Outlines: Develop detailed outlines for each episode, identifying key events, interviews, and themes to be covered.
b. Interview Scheduling: Plan and schedule interviews with relevant subjects, ensuring that their perspectives align with the episode's theme.
c. Visual Aids: Consider the visual elements, including archival footage, photos, and animations that can enhance storytelling.
4. Filming
This is the stage where you capture the content for your docuseries:
a. Gather Footage: Shoot the interviews, scenes, and B-roll footage required for each episode. Use high-quality equipment, including cameras, sound recording devices, and lighting equipment.
b. Conduct Interviews: Interview subjects and experts, ensuring you ask thoughtful and open-ended questions to elicit meaningful responses.
c. B-roll Footage: Capture supplementary footage that visually supports the narrative of each episode.
d. Adaptability: Be prepared to adapt as real-life events unfold. Docuseries often require flexibility to incorporate unexpected developments.
5. Post-production Editing
Post-production is where all the pieces come together:
a. Review Footage: Thoroughly review the recorded footage, selecting the most relevant and compelling content for each episode.
b. Episode Editing: Piece together the episode content, incorporating interviews, B-roll, and narration as necessary.
c. Sound and Music: Enhance audio quality and incorporate background music that complements the mood and tone of the episode.
d. Visual Enhancements: Use color correction and visual effects to improve the overall visual quality of each episode.
e. Fine-tuning: Continuously refine the edit to ensure that each episode tells a coherent, engaging, and emotionally resonant story.
6. Series Structure and Flow
While each episode should be compelling on its own, the series as a whole must have a cohesive structure and narrative flow:
a. Create a Series Outline: Develop a clear overarching structure for your docuseries, deciding how episodes relate to each other.
b. Transition and Story Arcs: Ensure smooth transitions between episodes, maintaining consistent themes, characters, and story arcs throughout the series.
7. Review and Feedback
Before finalizing your docuseries, seek feedback:
a. Test Screenings: Share your docuseries episodes with a diverse audience to gather input and feedback.
b. Incorporate Feedback: Use feedback to make necessary adjustments and improvements to your series.
8. Distribution and Promotion
Once your docuseries is complete, it's time to share it with the world:
a. Distribution Platforms: Determine where and how you will release your docuseries, considering options such as streaming platforms, television, or film festivals.
b. Marketing and Promotion: Develop a marketing strategy to reach your target audience and create awareness about your docuseries.
Creating a docuseries is a complex and multifaceted endeavor that demands meticulous planning, dedication, and creative storytelling. By following the steps outlined in this guide, from concept development to distribution, you can produce a docuseries that engages, informs, and inspires audiences while effectively conveying your unique perspective and storytelling vision. Each step plays a crucial role in crafting a captivating and memorable docuseries that can make a lasting impact in the world of documentary filmmaking.
NARRATIVE FILM REEL
GLOBAL FILMZ EVOLUTION (2017 – 2022) REEL
MUSICAL ARTISTS LOOKING TO PRODUCE A MUSIC VIDEO? WE ARE A MIAMI BASED FULL SERVICE VIDEO PRODUCTION COMPANY, EQUIPPED WITH STATE OF THE ART SMART STUDIO / FILM SETS WHICH ARE PERFECT FOR CREATING A CONTROLLED ENVIRONMENT WHEN NECESSARY OR OUR FILM CREW CAN TAKE THE PRODUCTION TO THE STREETS/BEACHES OF MIAMI.
More Music Videos…(Click here)
Corporate Video Production
IN NEED OF PROMOTIONAL VIDEOS FOR YOUR BUSINESS? WE CAN HELP YOU SHAPE YOUR DIGITAL MARKETING STRATEGY BY INTEGRATING HIGH QUALITY, PROFESSIONAL CORPORATE VIDEOS.
More Corporate Videos…(Click here)
More Behind the Scenes…(Click here)