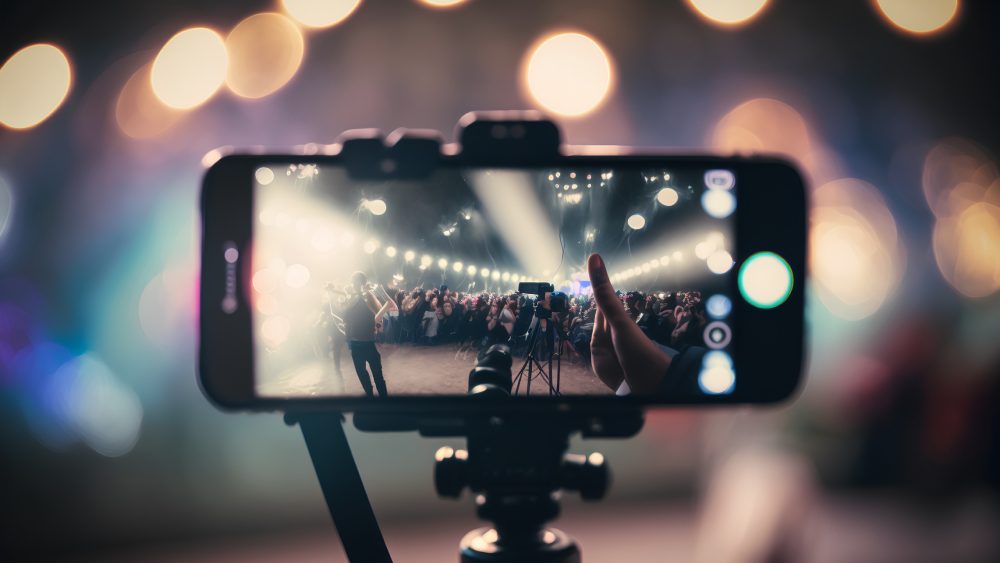 How to Create a Viral Video and Make it Go Viral!
How to Create a Viral Video and Make it Go Viral!
Creating a viral video is a combination of creative content and strategic promotion. Here's a guide on how to create a viral video and increase its chances of going viral:
Understand viral content: Study viral videos in your niche and identify common elements that make them popular. Analyze their format, themes, storytelling techniques, and emotional appeal to gain insights into what resonates with your target audience.
Unique and compelling concept: Develop a unique and compelling concept that grabs attention. It could be a surprising twist, a heartwarming story, or an innovative approach. Aim to create something that people haven't seen before or present a familiar concept in a fresh way.
High-quality production: Invest in good equipment and production values to ensure your video looks and sounds professional. Poor audio or video quality can detract from the overall impact of your content.
Short and concise: Keep your video short and concise. Attention spans are limited, so aim for a length of 1-3 minutes. Hook viewers from the start, maintain their interest throughout, and deliver a strong ending.
Emotional connection: Create an emotional connection with your audience. Evoke emotions such as laughter, joy, inspiration, or nostalgia. Emotional content is more likely to be shared and go viral.
Tell a story: Develop a compelling narrative that captivates viewers. Incorporate storytelling techniques such as a beginning, middle, and end. Craft a story arc that keeps viewers engaged and curious to see what happens next.
Engage viewers immediately: Capture viewers' attention within the first few seconds. Start with a visually striking image, an intriguing statement, or an attention-grabbing action. The opening must entice viewers to continue watching.
Shareable and relatable content: Create content that people want to share with others. Make it relatable to your target audience's experiences, values, or aspirations. Incorporate elements that encourage viewers to tag or mention their friends.
Optimize for social media: Adapt your video to suit the platform on which you intend to share it. Each platform has different requirements and preferences for video format, length, and style. Customize your video for maximum visibility and engagement.
Strategic promotion: Don't solely rely on organic reach. Actively promote your video across various channels. Share it on your social media platforms, collaborate with influencers, and consider paid advertising or sponsored content to maximize exposure.
Encourage engagement: Prompt viewers to take action, such as liking, commenting, and sharing your video. Respond to comments and engage with your audience to foster a sense of community around your video.
Timing and trends: Stay aware of current trends, events, and topics that align with your video's theme. Capitalize on these opportunities by releasing your video at the right moment or incorporating relevant elements that can generate buzz.
Remember, going viral is not guaranteed, as it depends on various factors beyond your control. Focus on creating high-quality, engaging content that resonates with your audience, and combine it with strategic promotion. With persistence, creativity, and a bit of luck, your video may have the potential to go viral and reach a wide audience.
NARRATIVE FILM REEL
GLOBAL FILMZ EVOLUTION (2017 – 2022) REEL
MUSICAL ARTISTS LOOKING TO PRODUCE A MUSIC VIDEO? WE ARE A MIAMI BASED FULL SERVICE VIDEO PRODUCTION COMPANY, EQUIPPED WITH STATE OF THE ART SMART STUDIO / FILM SETS WHICH ARE PERFECT FOR CREATING A CONTROLLED ENVIRONMENT WHEN NECESSARY OR OUR FILM CREW CAN TAKE THE PRODUCTION TO THE STREETS/BEACHES OF MIAMI.
More Music Videos…(Click here)
Corporate Video Production
IN NEED OF PROMOTIONAL VIDEOS FOR YOUR BUSINESS? WE CAN HELP YOU SHAPE YOUR DIGITAL MARKETING STRATEGY BY INTEGRATING HIGH QUALITY, PROFESSIONAL CORPORATE VIDEOS.
More Corporate Videos…(Click here)
More Behind the Scenes…(Click here)