Podcast & Webcast Live Streaming Production Studio Rental – Miami / Ft Lauderdale
Podcast & Webcast Live Streaming Production Studio Rental – Miami / Ft Lauderdale
Global Filmz Studios is now offering Podcast & Webcast Live Streaming Production Studio Rental and Services. Have the option to use one of our pre-standing sets or have our set designer build a custom set specific to your needs and brand. Our Video Production Smart Studio is a hands-free facility and controlled by voice activation such as music, production lights and light switches. The Studio comes equipped  hair/make-up station dressing room, and props. The studio is equipped with rolling doors for vehicle access if you would like to incorporate a motor vehicle into your production or if you just need to unload gear. Our studio comes equipped with interchangeable 9'x8'x8′ standing production sets that can replicate film locations that are hard to find.
MIAMI / FORT LAUDERDALE PODCAST | WEBCAST | LIVE STREAMING | PRODUCTION STUDIO RENTAL
Included in studio rental: $150 per hour
(3) 4K Cameras
(6) Podcast Table Mics or Wireless Lav mics
Production Lights
Multi-Cam Switchboard
Technical Director/Switchboard Operator
72″ TV (For Logos and/or Presentations
High Speed Internet (1000K GB Download / 300GB Upload).
Executive Table / Boardroom Area
Hair | Makeup | Wardrobe Beauty Room
Video Meetings
Natural Daylight
Rolling Doors for easy access
Full Kitchen
Full Bathroom with Shower
Table Top Podcast Studio Mics
5600 Kelvin Quasar Science LED Tubes in Ceiling Lights through-out studio.
Available Upon request
5K RED Gemini DSMC2 Digital Cinema Camera
4K RED Raven DSMC2 Digital Cinema Camera
Film Crew:
Camera Ops
Sound Tech
Multicam Switchboard Operator w/Multi-Cam Video Switchboard
Technical Director
Gaffer w/ Production Lighting Packages
Key Grip with Grip Package
1st & 2nd ACs
Production Assistants/Runners
Hair & MUAs
Stylists
Studio
Custom Set Designs
Cyclorama Wall
Catering
LIVE STREAM YOUR NEXT PODCAST / WEBCAST WITH MULTIPLE BROADCAST QUALITY CAMERAS AND SWITCHER TO EDIT YOUR EVENT IN REALTIME ACROSS ALL MAJOR SOCIAL MEDIA PLATFORMS SIMUTANEOUSLY.
STREAM LIVE ON:
YOUTUBE, VIMEO, FACEBOOK, TWITTER, LINKDIN, TWITCH, USTREAM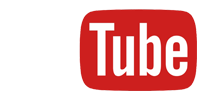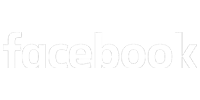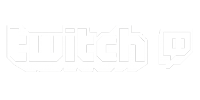 LIVE STREAMING CREW
– Custom Set Design Available Upon Request.
– Catering Available Upon Request.
Podcast | Webcast | Live Streaming Broadcast Studio Rentals
NOW SERVICING THE FOLLOWING AREAS
SOUTH FLORIDA: PALM COUNTY:  PALM BEACH GARDENS, WEST PALM BEACH, WELLINGTON, BOYNTON BEACH, DELRAY BEACH & BOCA RATON. BROWARD COUNTY: DEERFIELD BEACH, POMPANO BEACH, FORT LAUDERDALE, HOLLYWOOD, WESTON, SUNRISE FL, PLANTATION, SOUTHWEST RANCHES, LAUDERHILL, LAUDER LAKES & HALLANDALE BEACH. DADE COUNTY: MIAMI GARDENS, NORTH MIAMI BEACH, AVENTURA, KEY BISCAYNE, KENDALL, DORAL & SOUTH BEACH MIAMI.