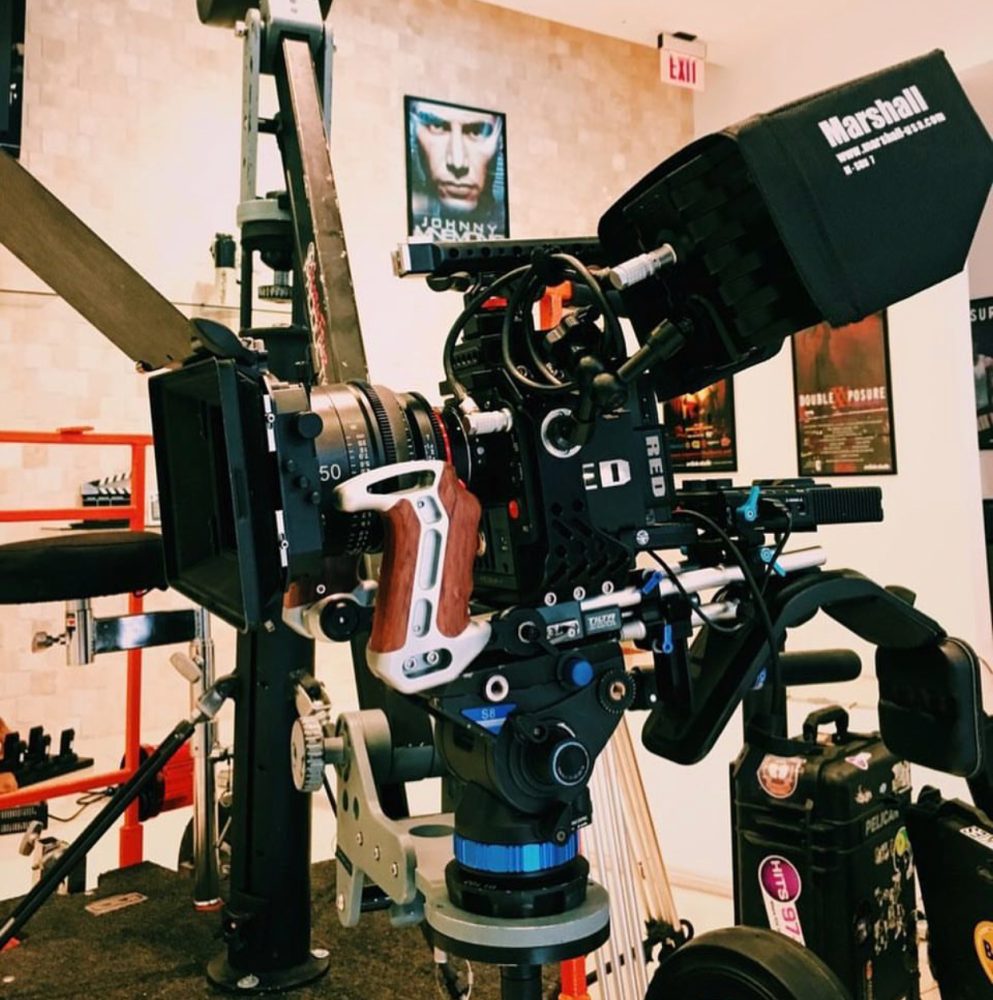 Music Video Production Company / Service
Our team has over 15 years of experience in providing music videos ranging from smaller, less complex, to grand scale productions of the highest quality. We create a convenient, professional process that caters to all of the potential needs of clients and our custom-tailored solutions provide budget options to produce a high-quality video, without compromising costs.
Music Video Production Company / Service
Think Global Media Inc is a premier video production company servicing: Miami, Orlando, Tampa, Naples, Hollywood, Miami Beach, Fort Lauderdale, Boca Raton, Delray Beach, Deerfield Beach, Pompano Beach, Boynton Beach & West Palm Beach, Jupiter, Palm Beach, Broward and Dade County.
Specializes in cinematography, videography, video editing, motion graphics design, logo reveals, video openers, 3D animation and (CG) special effects / Visual FX / VFX.
OUR FORTE: Music Videos, Commercials, Corporate Video Presentations, Cinematic Short/Full-Length Films, Web Promo Videos, Kickstarter Videos, GoFundme Videos Demo Reels, Highlight Video Reels, YouTube Video Production as well as Broadcast Television Production and Live Video Streaming.
We shoot with industry leading cinematic cameras such as the RED X Digital Cinema Camera, Sony A7s, Blackmagic URSA as well as the Inspire 1 4k aerial video drones.
SONY A7S w/Cinema Rig – $75 per Hour (Includes Operator)
Equipped with a full sensor that provides crisp, HD quality with brilliant color, and excels in low light conditions. Equipped with: RokinonXeen Cinema Lens Kit.
6k Red Epic Dragon – $150 per hour (Includes Operator)
This camera is a slow-motion beast! One of the industry's top cinema cameras providing 6K breathe taking movie quality imagery. Also shoots in the more conventional 4K & 1080p HD format.
LIGHTING:
Kino Flo 4ft 4 Bank Light Kit
Kino Flo Break Away Kit 4ft Light Tubes
Kino Flo 410 Parabeam (Daylight & Tungsten bulbs)
(2) Wireless Socanland Bi-Color Wireless LEDs with Anton Bauer Battery Packs
(2) Wireless 12in Gekko Kelvin Tile Bi-Color LED Panels with Sony V-Mount Battery Packs
4ft / 2ft Quasar Science LED Tubes
Color Changing RGB LED Tubes
(1) Arri Studio 2K
(1) Arri 1k
(2) Arri 650s
GRIP EQUIP:
16ft Portable Rain Simulator
(1) Mathews Cinema Camera Car Rig
(1) 8 x 8′ Butterfly Frame Ultra Bounce
(1) 8 x 8′ Diffuser
(5) 4×4 Bounce Boards
(1) 4′ x 6′ Diffuser Screen
(6) 10′ Matthews C-Stands with gobos and 48″ Arm Extensions.
(1) 10′ Matthews High Rise
(3) 10′ Light Stands
(2) 48″ Gold & Silver Reflectors
(1) 10ft x 24ft Chromakey Video Green Screen and Background Support System Kit
Production Camp Setup
ADDITIONAL ACCESSORIES:
Ronin MX Steadicam Rig
Ronin M (DSLR) Steadicam Rig
7ft Heavy-Duty Jib Video Crane
First Person Custom POV Shock-Proof Helmet with Sony A7s ii 4K Camera and Wireless Control Station & Director's Monitor.
Benro s7 Video Tripod Package
Benro s8 Video Tripod Package
Devcam 15″ Wireless Director's Monitor
Production Camp Setup
www.GlobalFilmz.com
Call us: 888.653.2688