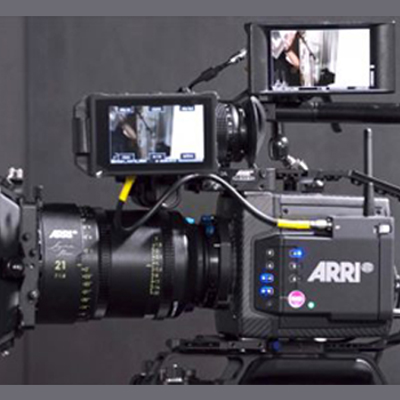 What Makes Good Cinematography in Miami?
Cinematography really makes or breaks movies, or any type of video for that matter. What is cinematography exactly? And what makes cinematography in Miami great? If you're a movie or TV show buff, you need to be in the know. Here's the scoop!
What Is Cinematography?
You already know what it is, but you might not be familiar with the term for it. Cinematography is the art of how photography for film, television, music videos, and other moving pictures is captured. It's visual storytelling, and it should perfectly compliment the script to support and even enhance the viewer experience.
For examples of excellent cinematography, you might check out the movies "Hero" or "Tree of Life" which have topped "Best" lists. If you have seen either of these already, think about how important the aesthetics  were to the storyline and how the script and visuals were so cohesive.
So, What Makes Good Cinematography in Miami?
Whether you're in Miami, London, Tokyo, or anywhere else in the world, what makes good cinematography is all the same. There are five powerful "C" elements of cinematography that every project needs:
Camera angles
Camera movement
Color
Composition
Continuity
Additionally, exposure, framing, lens choices, zoom, focus, filtration, depth of field, and other aspects are all important.
A great cinematographer uses their camera as an extension of themselves while carefully considering all of these factors during filming. It doesn't just require an artistic eye but also a technical one to truly capture images in the best possible way.
A cinematographer is responsible for choosing the visual approach for the project and decides the best equipment to use for filming, as well as knows how to optimally use it. Working with the director, they carefully consider the location and lighting for every shot. They may also make recommendations to the director on how to bring all the aspects of the piece together for maximum effect, or they may even be the director as well.
When considering what makes good cinematography in Miami, it's all about the cinematographer(s)! Without experienced talent behind the camera, the talent on the other side of the lens won't
For Cinematographers That Can Bring Your Project Vision to Life on Screen, Choose Global Filmz Productionz!
Our crew knows our way around every camera, lighting, and other equipment needed to really bring life to your project. Let us help you tell the story you want to tell with our artistic vision and technical skill. Call us today at 888-653-2688 for video production miami, DC, or other location and let's chat about your upcoming film!