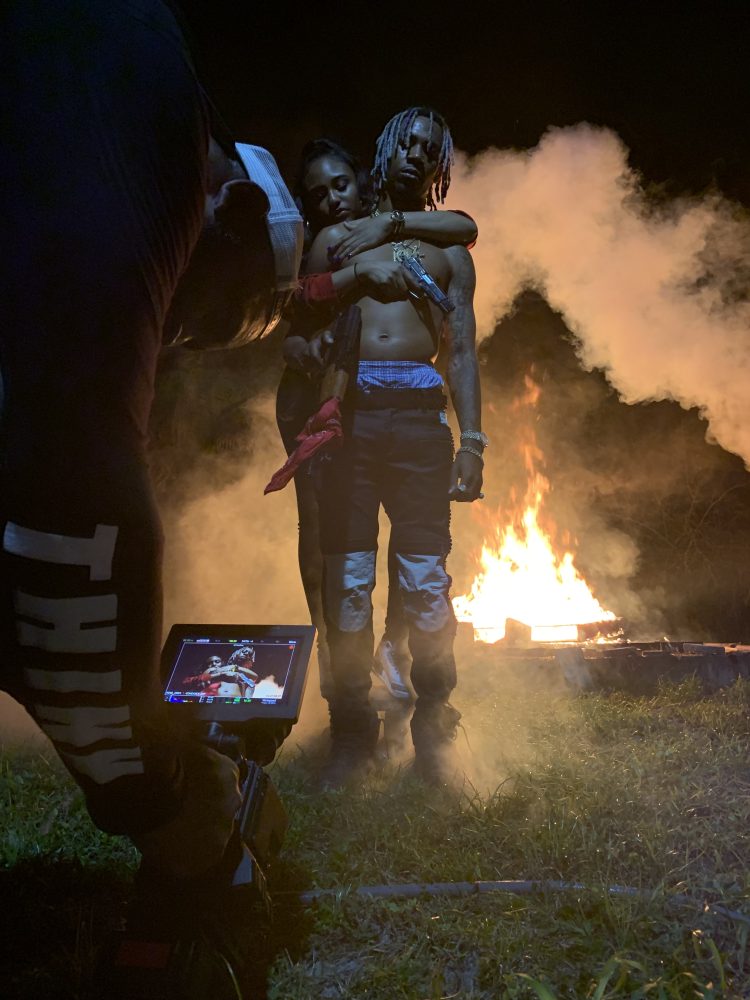 Guide to Choosing the Right Video Production Company in New York City.
Guide to Choosing the Right Video Production Company in New York City.
Unlocking the potential of your video project starts with choosing the right video production company in the vibrant city of New York. With countless options available, finding the perfect match can be daunting. Fear not! In this comprehensive guide, we will reveal the secrets to navigate the selection process and find the ideal video production company to bring your vision to life.
Define Your Objectives:
Delve into the core of your project by clearly defining your goals and objectives. Understanding the purpose of your video, whether it's for marketing, training, storytelling, or any other specific objective, will help you align with a video production company that specializes in your niche.
Portfolio Power:
Dive into the diverse world of video production by researching and reviewing portfolios of different companies in New York City. Pay close attention to their experience, expertise, and the types of videos they have produced. Look for companies that have a proven track record in your industry or have created videos similar to your vision.
Experience Matters:
Experience is the backbone of successful video production. Seek out companies with a wealth of experience in projects similar to yours. Seasoned video production companies have honed their skills, enabling them to deliver high-quality videos that exceed your expectations. Consider their expertise in scripting, cinematography, editing, and post-production.
Igniting Creativity and Innovation:
Unleash the power of creativity and innovation by selecting a video production company that can breathe life into your project. Look for a team that can understand and embrace your vision, transforming it into a visually stunning and captivating video.
Testimonials and Reviews:
Take a glimpse into the world of past clients by exploring testimonials and reviews. These valuable insights will help you gauge the reputation and reliability of the video production companies you are considering. Positive feedback and satisfied clients serve as a testament to a company's professionalism and dedication to excellence.
Collaborative Chemistry:
Effective communication and collaboration are the lifeblood of a successful video production process. Choose a company that values open and transparent communication, actively involves you in decision-making, and listens to your ideas. This collaborative spirit ensures that your requirements are understood and brought to life in the final video.
Technical Expertise and Cutting-Edge Equipment:
Ensure that the video production company possesses the necessary technical expertise and cutting-edge equipment to handle your project. Inquire about the cameras, lighting, editing software, and other tools they use. A company that stays ahead of the curve with the latest technology can deliver high-quality videos that meet industry standards.
Unveiling the secrets to selecting the perfect video production company in New York City involves defining objectives, exploring portfolios, considering experience, embracing creativity, evaluating testimonials, fostering collaboration, and assessing technical expertise. By following this guide, you will discover a video production partner that understands your vision and brings it to life. Prepare to captivate your audience and elevate your brand's visibility in the dynamic city of New York!
NARRATIVE FILM REEL
GLOBAL FILMZ EVOLUTION (2017 – 2022) REEL
MUSICAL ARTISTS LOOKING TO PRODUCE A MUSIC VIDEO? WE ARE A MIAMI BASED FULL SERVICE VIDEO PRODUCTION COMPANY, EQUIPPED WITH STATE OF THE ART SMART STUDIO / FILM SETS WHICH ARE PERFECT FOR CREATING A CONTROLLED ENVIRONMENT WHEN NECESSARY OR OUR FILM CREW CAN TAKE THE PRODUCTION TO THE STREETS/BEACHES OF MIAMI.
More Music Videos…(Click here)
Corporate Video Production
IN NEED OF PROMOTIONAL VIDEOS FOR YOUR BUSINESS? WE CAN HELP YOU SHAPE YOUR DIGITAL MARKETING STRATEGY BY INTEGRATING HIGH QUALITY, PROFESSIONAL CORPORATE VIDEOS.
More Corporate Videos…(Click here)
More Behind the Scenes…(Click here)