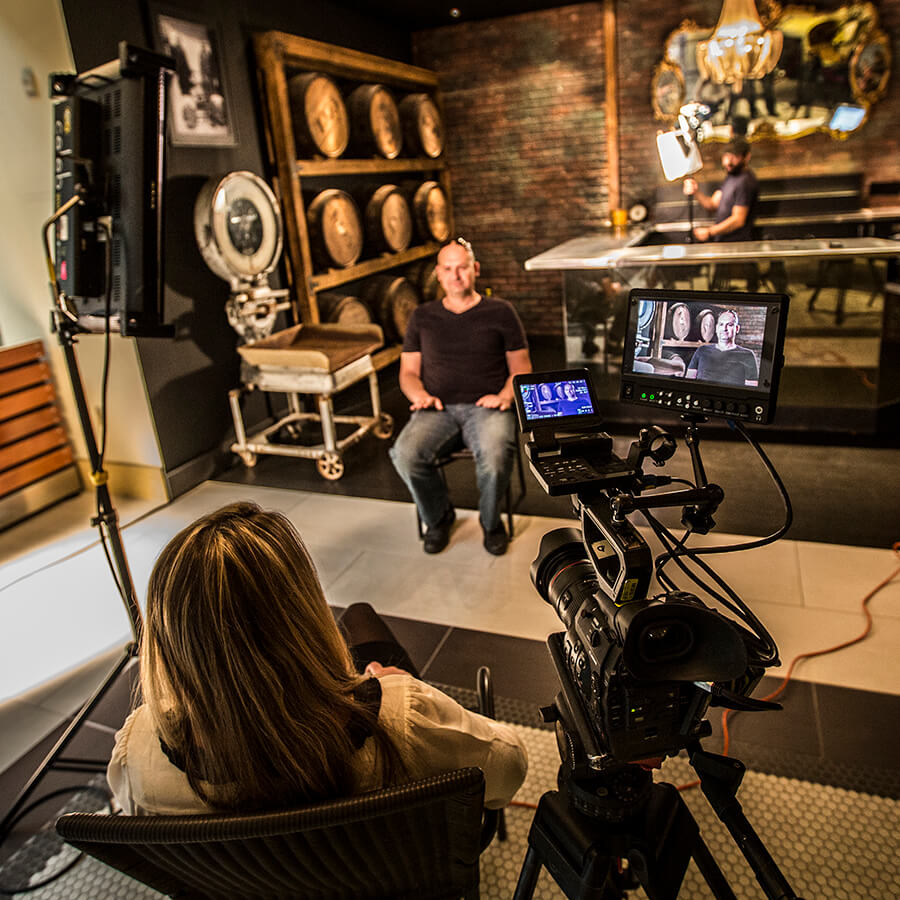 Choosing the right corporate video production company
Choosing the right corporate video production company
Choosing the right corporate video production company is crucial to ensure a successful film production. Here are some steps to help you find the right company for your needs:
1. Determine Your Goals and Budget:
Before searching for a production company, clearly define your goals and budget for the video production. This will help you narrow down your options and find a company that aligns with your requirements.
2. Research and Gather Recommendations:
Start by researching different corporate video production companies in your area or industry. Look for companies with a strong portfolio and positive reviews. Ask for recommendations from colleagues, friends, or industry professionals who have previously worked with video production companies.
3. Review Portfolios and Showreels:
Once you have a list of potential companies, review their portfolios and showreels to assess the quality of their work. Look for videos that are similar in style or tone to what you have in mind for your project. Pay attention to the production value, storytelling ability, and overall creativity.
4. Assess Expertise and Experience:
Consider the expertise and experience of the production company. Look for companies that have experience working on corporate videos or projects similar to yours. Check if they have worked with clients in your industry, as this can indicate their understanding of your specific needs.
5. Evaluate Communication and Collaboration:
Communication is essential when working with a production company. Reach out to the shortlisted companies and assess their responsiveness and ability to understand your vision. Consider how well they collaborate and if they are open to incorporating your ideas while offering their expertise.
6. Check Technical Capabilities and Equipment:
Ensure that the production company has the necessary technical capabilities and equipment to meet your requirements. Inquire about the cameras, lighting, and audio equipment they use, as well as their editing software and post-production capabilities. A company with up-to-date equipment will likely deliver high-quality results.
7. Request Quotes and Proposals:
Contact the top contenders and request quotes or proposals for your project. Compare the pricing, services included, and deliverables offered by each company. Be cautious of companies that offer significantly lower prices, as this may indicate compromised quality.
8. Consider Company Culture and Values:
Take into account the company culture and values of the production companies you are considering. Look for a company that aligns with your own values and work ethic. A good fit in terms of culture can lead to better collaboration and a smoother production process.
9. Ask for References and Client Testimonials:
Request references or client testimonials from the production companies. Reach out to their previous clients to inquire about their experience working with the company. This will provide insights into their professionalism, reliability, and ability to deliver on time.
10. Schedule Meetings or Interviews:
Finally, schedule meetings or interviews with the top candidates. Use this opportunity to ask any remaining questions or address specific concerns. Pay attention to their ability to understand your project and their willingness to provide creative solutions.
By following these steps, you can carefully evaluate different corporate video production companies and choose the one that best fits your needs, budget, and project requirements.
NARRATIVE FILM REEL
GLOBAL FILMZ EVOLUTION (2017 – 2022) REEL
MUSICAL ARTISTS LOOKING TO PRODUCE A MUSIC VIDEO? WE ARE A MIAMI BASED FULL SERVICE VIDEO PRODUCTION COMPANY, EQUIPPED WITH STATE OF THE ART SMART STUDIO / FILM SETS WHICH ARE PERFECT FOR CREATING A CONTROLLED ENVIRONMENT WHEN NECESSARY OR OUR FILM CREW CAN TAKE THE PRODUCTION TO THE STREETS/BEACHES OF MIAMI.
More Music Videos…(Click here)
Corporate Video Production
IN NEED OF PROMOTIONAL VIDEOS FOR YOUR BUSINESS? WE CAN HELP YOU SHAPE YOUR DIGITAL MARKETING STRATEGY BY INTEGRATING HIGH QUALITY, PROFESSIONAL CORPORATE VIDEOS.
More Corporate Videos…(Click here)
More Behind the Scenes…(Click here)