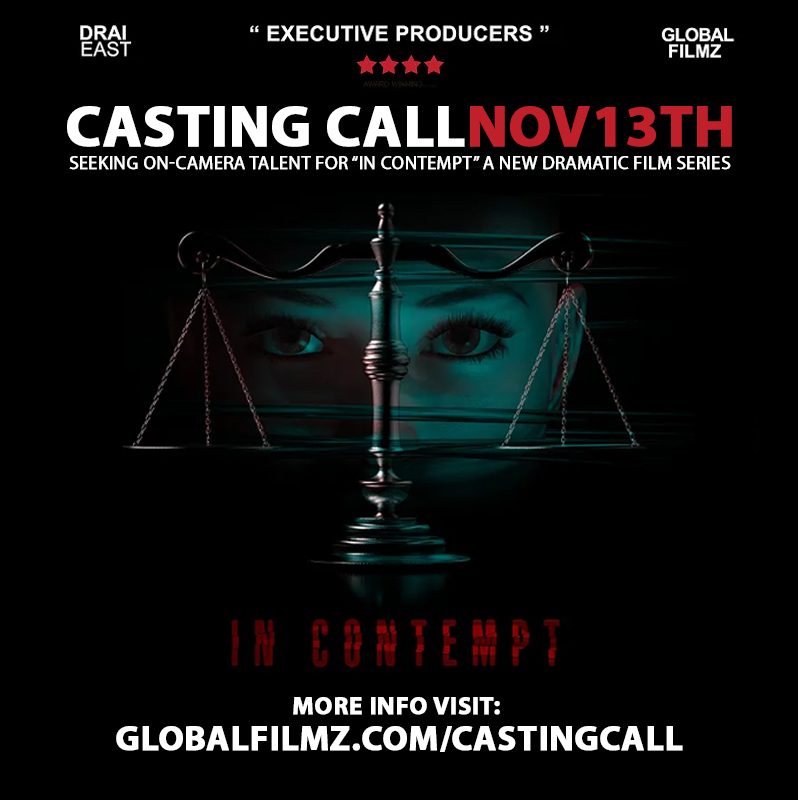 IN CONTEMPT
Writer and director Drai East is casting for his pilot series to be filmed in South Florida.
Synoposis:
A young successful lawyer from the inner city of Miami battles between maintaining a good life and being a role model for the troubled youth. Simultaneously becoming a victim of his environment and questions the loyalty of his close friends and significant other.
STEP #1 DOWNLOAD AND PRINT TALENT FORM
Download & Present at Casting
STEP #2 CHOOSE CHARACTER THAT BEST FITS YOUR TYPE
STEP #3 EMAIL Karen@Globalfilmz.com to RSVP. Provide the following in email:
Head Shot
Full Name
Phone Number
Reel (if available)
Name of Agency Representing you (If any)
Role you are reading for
Date & Time:
Nov 13th 2020. 9:30am to 5:15pm Must RSVP for available timeslots.
Location Brickell, Miami : Click Here for Directions
(27th Floor – Once you are on the 27th floor you will see a receptionist desk, exit the elevator and tell the receptionist you are there for the Global Filmz Casting Call.
Parking: There is only paid parking available, you can park in the buildings parking garage if you choose or on the street but parking expenses will not be reimbursed.
Roles:
[PATRICK] Male, 25-34 , Black. Athletic Build. Well dressed attorney who demands respect from any and everyone he encounters. Head over heels in love with a woman who does not love him back. Secretly into a life of crime.
[ANGELA] Female, 20-30 Black. Seductive body. Slim or slim thick. Taken into the arms of a successful attorney but does not show any interest in him sincerity. Ill mannered woman who leads a life of infidelity.
[GIANNA] 8 to 10 years old, Athletic build. All ethnicities female. Young gymnast.
[DEION] Male, 25-34, Black. Any body types. Best friend of Patrick. Carries himself as a playboy but has secrets of his own that he is hiding from his friends and family.
[OFFICER STEVENS] male, 30-40, white. Racist cop who is very easily angered but sometimes has a voice of reason.
[OFFICER ROBINS] male, 30-40, white. Overzealous racist cop. Has a history of preying on young black men and women. Very ill tempered
[BIANCA] Female, 20-30, Black. Fit body type or slim. Foul mouthed younger sister of Patrick. Does not have anything going for herself. Always has something negative to say about others. Queen of gossip.
[MARCUS] male, 17-23, Black. Fit athletic body type. Victim of police brutality. Innocent young man. Basketball player who is on his way to bigger and better things in life. Very positive person.
[SHAY] female, 20-30, any ethnicity. Fit body or sexy curvy. Friend of Angela. Usually the voice of reason. Has a soft spot in her heart for Patrick and is always rooting for love to conquer all.
[ALICIA] female, 20-25, any ethnicity. Temp that works in Patrick's office.
[RAMSEY] male, 20-25, Black. Gangster who is paid to do dirty work.
[DIANE] 45 to 60 years old, all ethnicities female. Patrick's mother.
[Brian] 35 to 45 years old, all ethnicities male. Victim of police incident.
[Junior] 6 to 12 years old, all ethnicities male. Victim of police incident.
[Stacey ] 45 to 55 years old, all ethnicities female. Victim of police incident.
[POLICE SUPERVISOR /CHIEF] 45 to 60 years old, white male.
PRE-PRODUCTION:
VISUAL CONCEPT DESIGN | STORY BOARDING
TALENT CASTING | PRODUCTION PROPS | SET DESIGN | LOCATION SCOUTING
CREATIVE WRITING | SCRIPTING | TREATMENT PLANS | PRODUCTION SCHEDULING
As well as all aspects of the production's technical and non-technical logistics.
ONSITE PRODUCTION
STUDIO SPACE
CAMERA PACKAGES | PROPS | LOCATIONS | GRIP EQUIPMENT
FILM CREW: DIRECTOR | DP | LINE PRODUCER | CAMERA OPS | 1ST AC | KEY GRIP | GAFFER | PA | RUNNER
WARDROBE | MAKEUP ARTIST | HAIR STYLIST | SPECIAL FX MUA
SET DESIGN | WIRELESS VIDEO VILLAGE | DIT STATION
POST-PRODUCTION
VIDEO EDITING | STORYBOARDING
COLOR CORRECTING | COLOR GRADING
VISUAL FX (VFX) | 3D RENDERING | COMPOSITING
GRAPHIC DESIGN | MOTION GRAPHICS | HD & UHD 4K VIDEO MASTERING
AUDIO MASTER | AUDIO SCORING | OVER 10K ROYALTY FREE MUSIC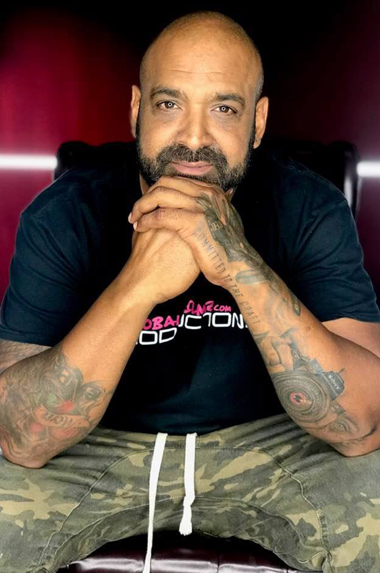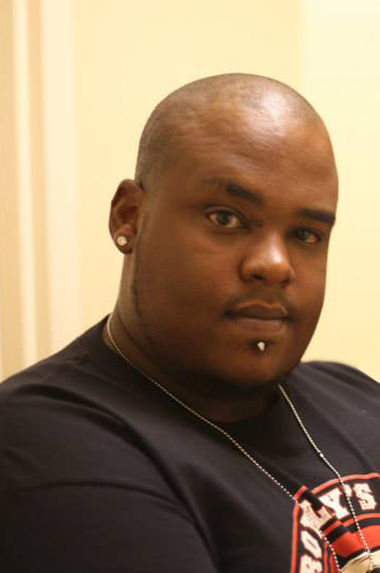 PRO
Director/CG Special Effects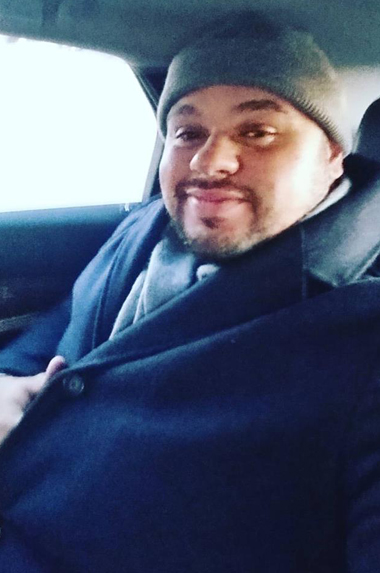 JONATHAN R.
Creative Writer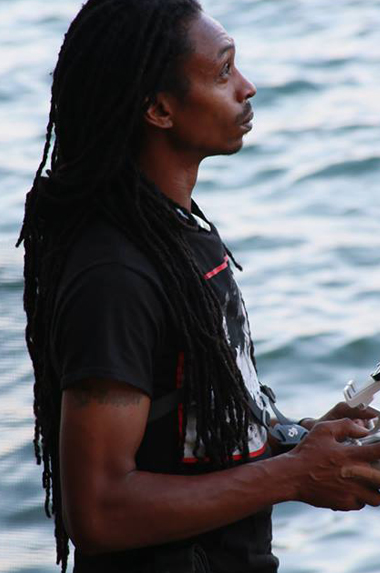 MR. CHIN
FAA Drone Pilot / DP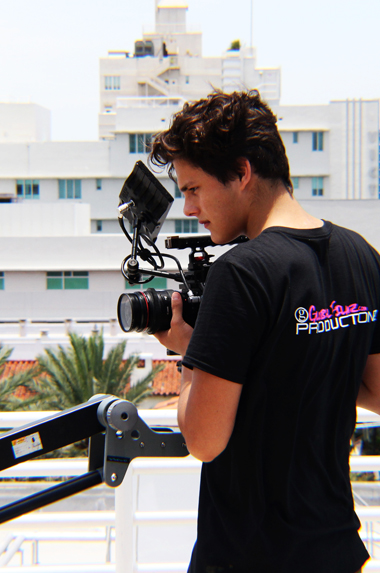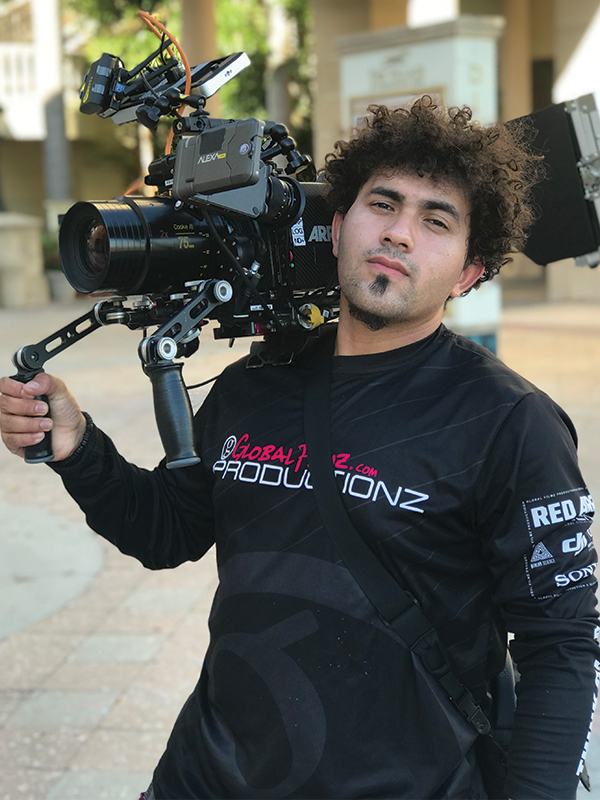 CALEB
Cinematographer/Editor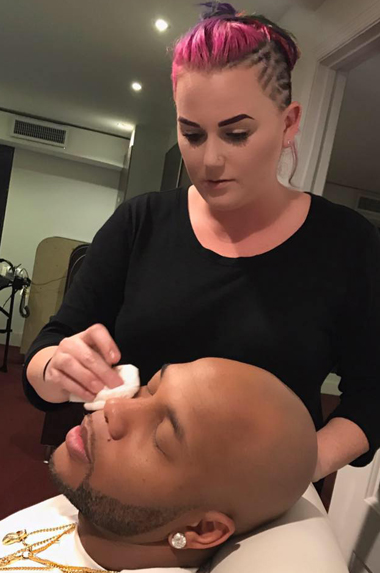 SAMANTHA
Make-up Artist / Hair Stylist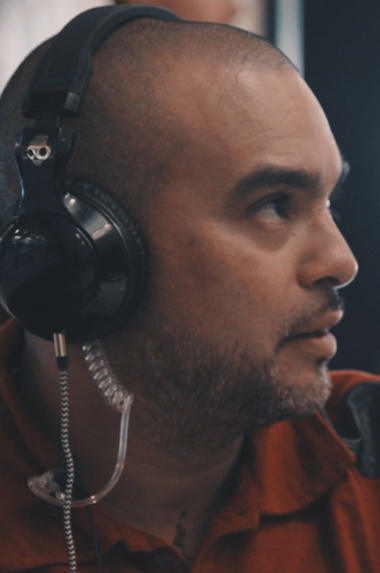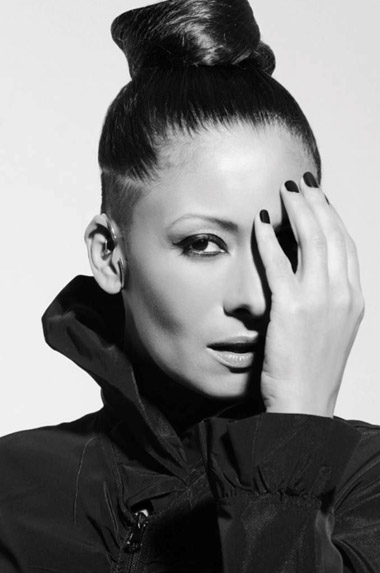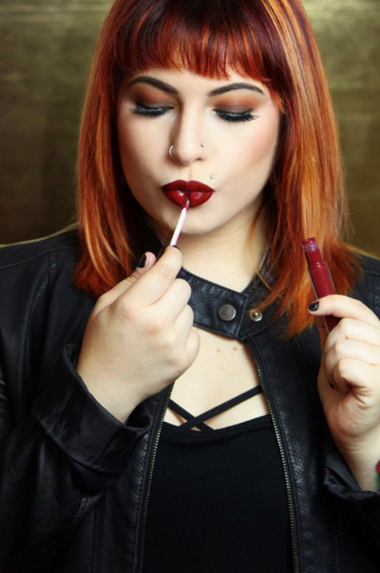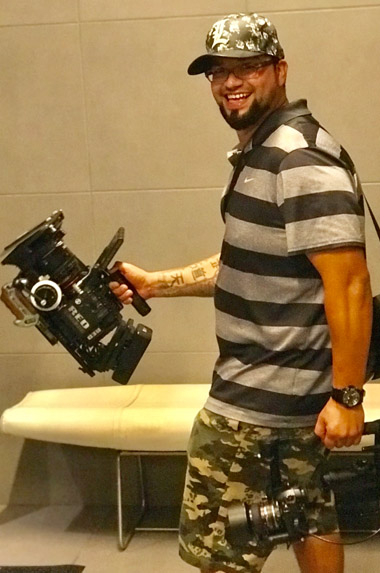 ZOLTÁN
AC / BTS Camera Op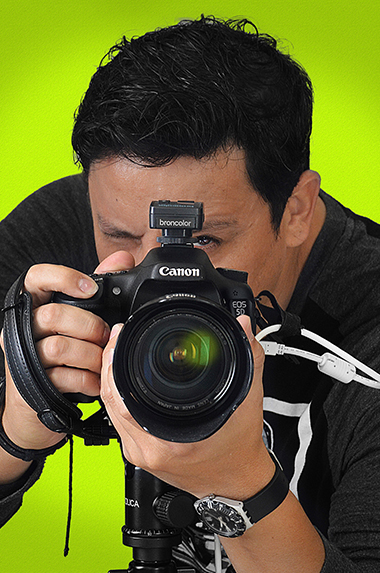 JORDY
Photographer / Art Director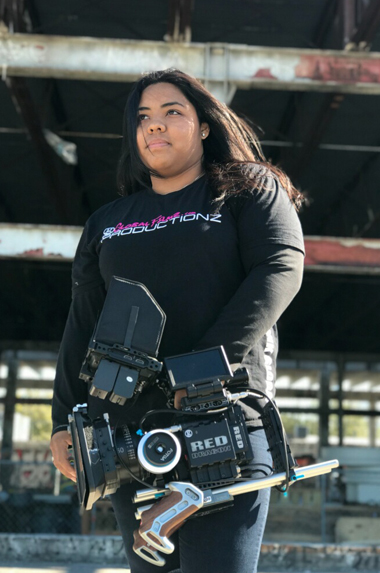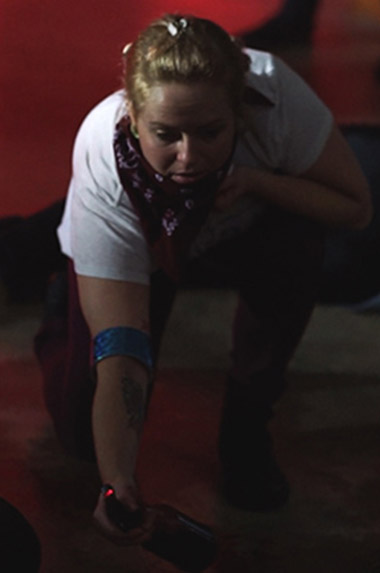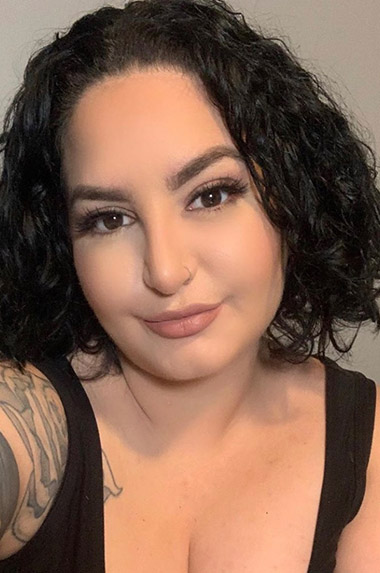 Jackie
MUA/Hairstylist/SFX MUA
MUSIC VIDEO PRODUCTION
our video production team has over 15 years of experience in providing music videos ranging from smaller, less complex, to grand scale productions of the highest quality. We create a convenient, professional process that caters to all of the potential needs of clients and our custom-tailored solutions provide budget options to produce a high-quality video, without compromising costs.
CORPORATE COMMERCIAL / PROMO VIDEO
Our production team values the opportunity to support our corporate clients by producing a high-quality Promo Videos that conveys the core attributes of the business and its products and services while engaging their potential clients and represent the business to the highest standard.
DOCUMENTARIES
Although we are a Miami | NYC based video production company we have traveled all over the world to tell our client's incredible stories. We offer short & long format documentary productions that can be tailored to all production budgets without sacrificing the quality.
CROWDFUNDING VIDEOS
Raising funds for businesses and individuals has never been easier with media today. Now, we take an additional step forward by providing Fundraising Campaign videos for our clients. With outlets like KICKSTARTER and GOFUNDME, we can produce high-quality videos to capture your business or personal projects, and efficiently capture the attention and opportunity of potential investors.
TELEVISION SHOWS / REALITY TV PRODUCTION
Our team has over 15 years of experience producing tv series for various major television networks and aggregators for top online video streaming platforms. Our services offer clients an array of television productions such as TV series, pilot episodes, sizzle reels as well as long format television programs which include pre-production, onsite production and post-production.
4K LIVE STREAMING / WEBCASTING
We can stream your video 'Live' in HD at (1920 x 1080) or in Ultra HD at 4K (4096 x 2160). Giving your Live video stream amazing crisp quality footage with no stuttering and no extended buffering. We can shoot up to 8 cameras/camera angles at one time with our live feed switchboard. With our advanced live streaming, you can broadcast live events with professional quality. OUR MIAMI | NYC VIDEO PRODUCTION LOCATIONS
Servicing the following areas:
South Florida: Palm County: Palm Beach Gardens, West Palm Beach, Wellington, Boynton Beach, Delray Beach & Boca Raton. Broward County: Deerfield Beach, Pompano Beach, Fort Lauderdale, Hollywood, Weston & Hallandale Beach. Dade County: Miami Gardens, North Miami Beach, Aventura, Key Biscayne, Kendall, Doral & South Beach Miami.
Central Florida: Orange County: Orlando, Kissimmee & Winter Park. Polk County: Lakeland, Haines City & Winter Park. Hillsborough County: Tampa, St Petersburg, Brandon & Clearwater.
South West Florida: Sarasota County: Sarasota & Siesta Key. Charlotte County: Port Charlotte & Punta Gorda Lee County: North Fort Myers, Cape Coral, Fort Myers Beach & Bonita Springs Collier County: Naples, Fl.