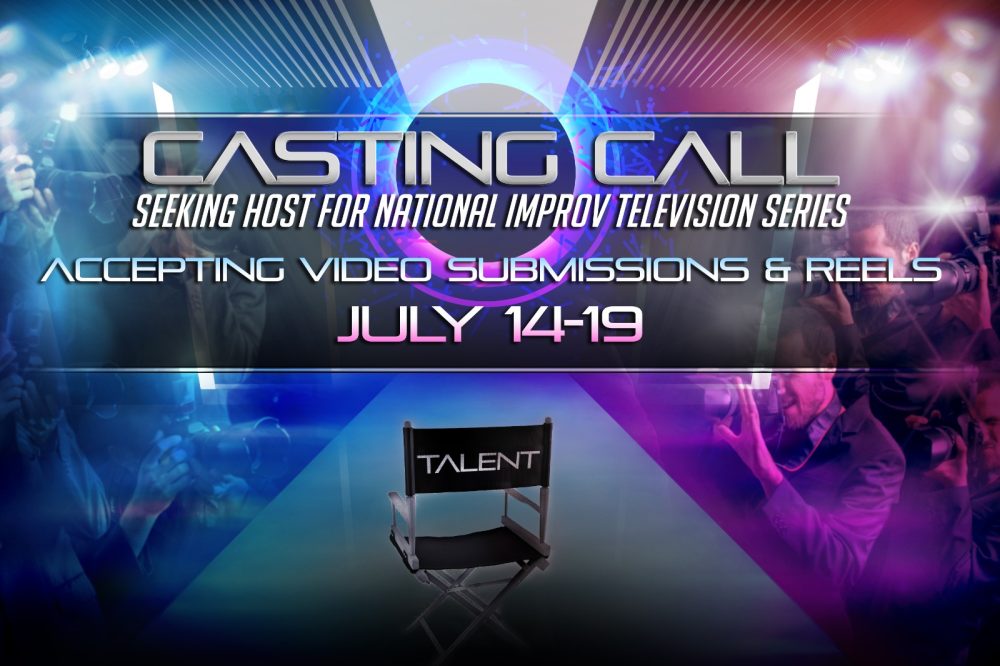 Casting for National Improv Television Series Pilot
Film Production Date: July 28th-30th 2022
Place: Miami, Fl
Casting for ages: 21 – 35 years of age. Seeking Actors with the ability to improvise
STEP #1 Record using you mobile phone in a well lit area with the phone in the horizontal position.
SLATE: Please record your name, height and city/state you are based out of.  Please follow this with a profile shot of yourself as well as a full body shot.
READ: Please read from the following Sides as the Host.
STEP #2 EMAIL Thinkglobal@usa.com with following:
Head Shot/Photo
Full Name
Phone Number
Self tape
Reel (if available)
Name of Agency Representing you (If any)
SUBMISSION DEADLINE: JULY 19TH 2022