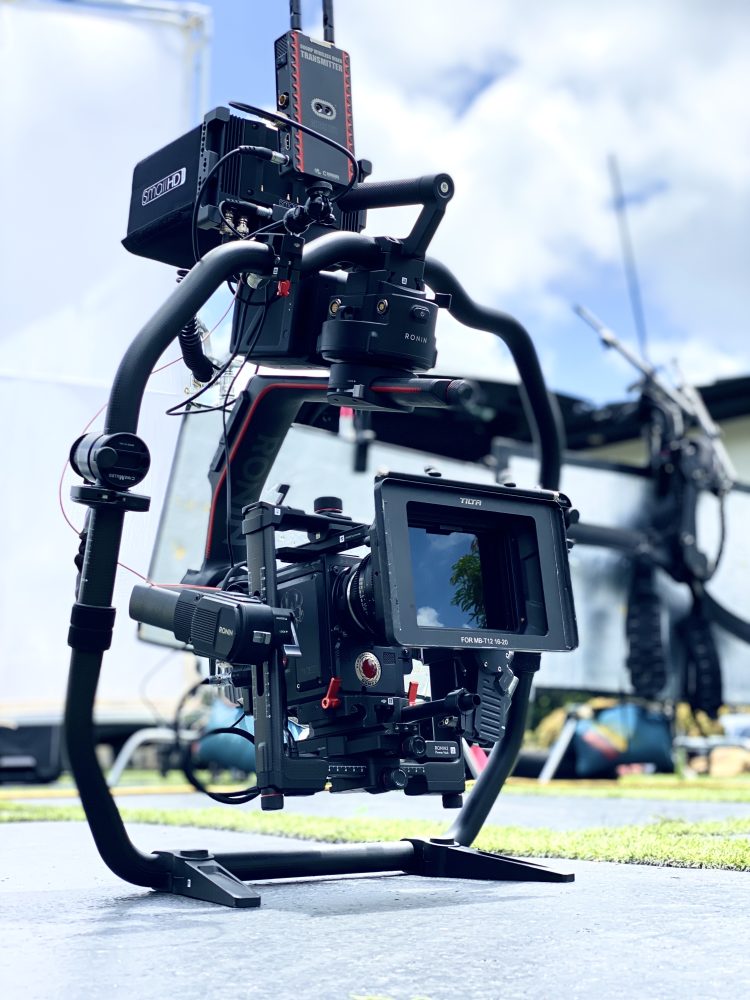 A TV Show Production Concept into Reality: A Guide to Production and Distribution
A TV Show Production Concept into Reality: A Guide to Production and Distribution
So, you have an amazing TV show production concept that you believe deserves to be brought to life? Congratulations! However, the journey from concept to production and distribution can be a complex and demanding process. In this article, we will provide you with a comprehensive guide on how to transform your TV show production concept into a reality, covering the key steps involved in production and distribution.
1. Refine Your Concept:
Before approaching any production companies or networks, it's crucial to refine your TV show concept. Develop a clear and compelling pitch that highlights the unique aspects of your show, including its genre, target audience, and key selling points. Consider conducting market research to validate your concept and identify its potential audience.
2. Create a Compelling Pitch Package:
To attract the attention of production companies and networks, you'll need a compelling pitch package that showcases the potential of your TV show. This package should include a well-written synopsis, character descriptions, episode outlines, and a visually appealing presentation. Invest time in creating an engaging pitch package that effectively communicates the essence of your show.
3. Network and Seek Professional Advice:
Building connections within the industry is essential for getting your TV show concept produced and distributed. Attend industry events, workshops, and conferences to meet industry professionals and fellow content creators. Seek advice from experienced professionals who can provide guidance on navigating the production and distribution process. Networking can open doors and provide valuable insights into the industry.
4. Pitch to Production Companies:
Once you have a refined concept and a compelling pitch package, it's time to approach production companies. Research and identify production companies that align with your show's genre and target audience. Reach out to them with your pitch package and request a meeting or presentation. Be prepared to pitch your concept confidently and answer any questions or concerns they may have.
5. Develop a Production Plan:
If a production company expresses interest in your concept, the next step is to develop a detailed production plan. This plan should outline the budget, shooting schedule, casting requirements, production crew, and any other logistical considerations. Collaborate closely with the production company to ensure your vision is translated into a feasible production plan.
6. Secure Financing:
TV show production can be costly, so securing financing is a crucial step. Explore various funding options, such as production grants, sponsorships, crowdfunding, or private investors. Develop a comprehensive budget that covers all aspects of production, including pre-production, shooting, post-production, and marketing. Present your budget to potential financiers, emphasizing the unique selling points of your show.
7. Distribution Strategy:
Once your TV show is produced, the next challenge is getting it distributed. Research and identify potential distribution partners, such as television networks, streaming platforms, or online platforms. Craft a distribution strategy that aligns with your target audience and show's genre. Consider leveraging the services of a distribution agent who can help negotiate deals and secure distribution opportunities.
8. Marketing and Promotion:
To ensure the success of your TV show, it's essential to invest in marketing and promotion. Develop a comprehensive marketing plan that includes digital marketing, social media campaigns, press releases, and promotional events. Collaborate with the production company and distribution partners to maximize exposure and attract viewers.
Transforming your TV show production concept into a reality requires careful planning, networking, and persistence. By refining your concept, creating a compelling pitch package, networking with industry professionals, pitching to production companies, developing a production plan, securing financing, strategizing distribution, and investing in marketing and promotion, you can increase your chances of getting your TV show produced and distributed. Remember, perseverance and a passion for your concept will be key in overcoming the challenges along the way. Good luck!
NARRATIVE FILM REEL
GLOBAL FILMZ EVOLUTION (2017 – 2022) REEL
MUSICAL ARTISTS LOOKING TO PRODUCE A MUSIC VIDEO? WE ARE A MIAMI BASED FULL SERVICE VIDEO PRODUCTION COMPANY, EQUIPPED WITH STATE OF THE ART SMART STUDIO / FILM SETS WHICH ARE PERFECT FOR CREATING A CONTROLLED ENVIRONMENT WHEN NECESSARY OR OUR FILM CREW CAN TAKE THE PRODUCTION TO THE STREETS/BEACHES OF MIAMI.
More Music Videos…(Click here)
Corporate Video Production
IN NEED OF PROMOTIONAL VIDEOS FOR YOUR BUSINESS? WE CAN HELP YOU SHAPE YOUR DIGITAL MARKETING STRATEGY BY INTEGRATING HIGH QUALITY, PROFESSIONAL CORPORATE VIDEOS.
More Corporate Videos…(Click here)
More Behind the Scenes…(Click here)