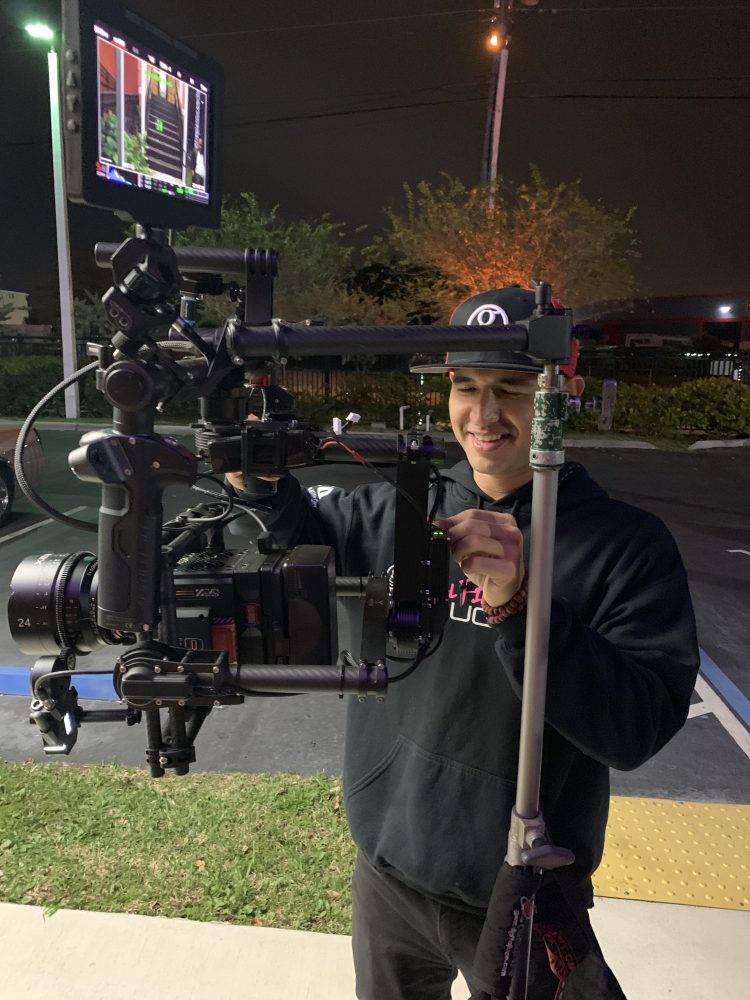 Top Corporate Video Production Companies Near Me
Top Corporate Video Production Companies Near Me
A step-by-step guide to choosing the top video production companies in your area.
1. Determine Your Objectives: Clearly define the purpose and goals of your corporate video. Identify what message you want to convey, whether it's to promote a product or service, showcase your company culture, educate employees, or attract investors. Understanding your objectives will help you communicate your requirements to potential video production companies.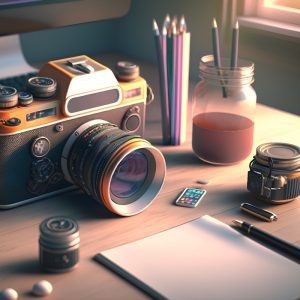 2. Research and Shortlist Companies: Conduct thorough research to find video production companies that specialize in corporate videos. Look for companies with experience in producing videos for corporate clients, as they will be familiar with the specific needs and style of corporate videos. Ask for recommendations from colleagues, attend industry events, and search online directories.
3. Review Portfolios and Showreels: Take the time to review the portfolios, showreels, and previous corporate video projects of the shortlisted companies. Pay attention to the quality of their work, storytelling abilities, production values, and their ability to capture the essence of a company's brand and message. Ensure their style aligns with your expectations.
4. Assess Expertise and Experience: Evaluate the expertise and experience of the video production companies. Consider factors such as their years in business, reputation, client testimonials, and awards. Look for companies that have a proven track record of delivering high-quality corporate videos and have experience working with companies similar to yours.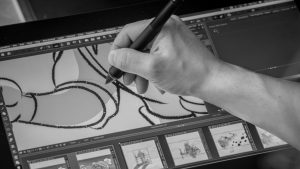 5. Consider Budget and Pricing: Discuss your budget with the video production companies and inquire about their pricing structure. Be transparent about your budget limitations to ensure you receive realistic proposals. Ask for a breakdown of costs and what is included in their packages. Remember that quality is essential, so balance your budget with the expected outcome.
6. Request Proposals and Quotes: Provide the shortlisted companies with a detailed brief that outlines your project requirements, objectives, timeline, and any specific preferences you may have. Ask for proposals and quotes that detail their approach, creative ideas, production plan, equipment to be used, and estimated costs. This will help you compare and evaluate their offerings.
7. Communication and Collaboration: Pay attention to the communication style and responsiveness of the video production companies. Look for companies that are willing to understand your company's values and goals, provide creative input, and collaborate effectively. Clear and open communication is crucial for a successful partnership.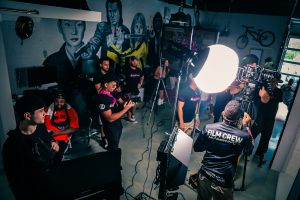 8. Client References and Testimonials: Request references or testimonials from previous corporate clients of the video production companies. Reach out to these references and inquire about their experience, level of satisfaction, professionalism, ability to meet deadlines, and overall quality of work. This will give you insights into the company's reputation and reliability.
9. Conduct Meetings and Interviews: Arrange meetings or interviews with the key representatives of the video production companies. This will provide an opportunity to discuss your project in detail, ask questions, and gauge their understanding of your vision. It will also allow you to assess their professionalism, creativity, and ability to work within your company's culture.
10. Review Contracts and Legal Considerations: Before finalizing your decision, carefully review the contract and legal aspects of working with the video production company. Ensure that all terms, rights, responsibilities, and deliverables are clearly defined and agreed upon. Seek legal advice if necessary.
By following these steps, you can hire a video production company that understands your corporate video needs, shares your vision, and has the expertise to create a compelling video that aligns with your brand and objectives.
NARRATIVE FILM REEL
GLOBAL FILMZ EVOLUTION (2017 – 2022) REEL
MUSICAL ARTISTS LOOKING TO PRODUCE A MUSIC VIDEO? WE ARE A MIAMI BASED FULL SERVICE VIDEO PRODUCTION COMPANY, EQUIPPED WITH STATE OF THE ART SMART STUDIO / FILM SETS WHICH ARE PERFECT FOR CREATING A CONTROLLED ENVIRONMENT WHEN NECESSARY OR OUR FILM CREW CAN TAKE THE PRODUCTION TO THE STREETS/BEACHES OF MIAMI.
More Music Videos…(Click here)
Corporate Video Production
IN NEED OF PROMOTIONAL VIDEOS FOR YOUR BUSINESS? WE CAN HELP YOU SHAPE YOUR DIGITAL MARKETING STRATEGY BY INTEGRATING HIGH QUALITY, PROFESSIONAL CORPORATE VIDEOS.
More Corporate Videos…(Click here)
More Behind the Scenes…(Click here)