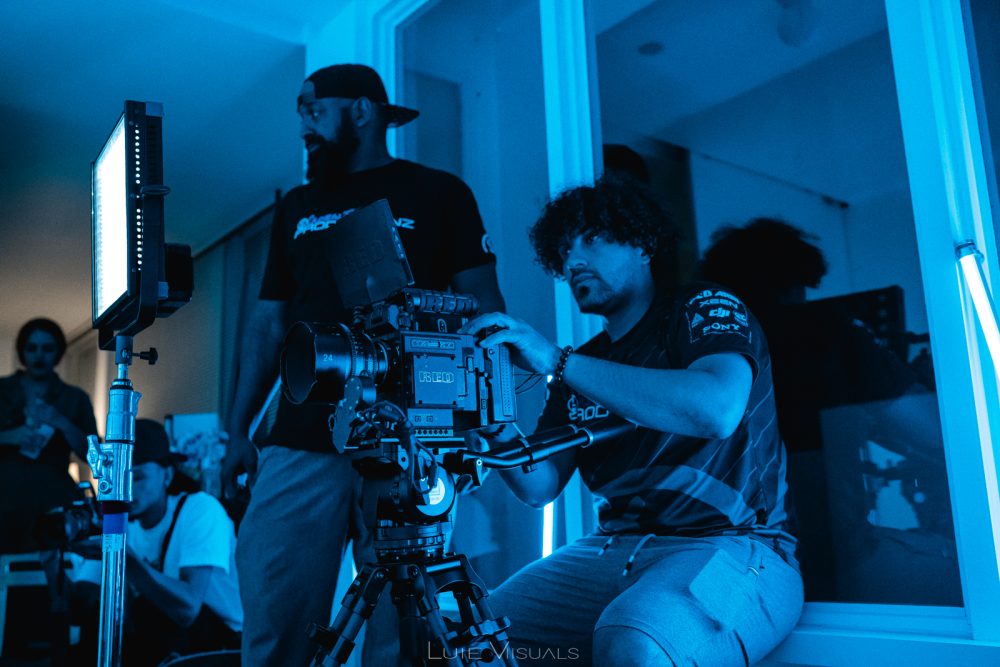 What Does A TV Show Production Company Do?
What Does A TV Show Production Company Do?
Unveiling the Inner Workings of TV Show Production Companies
In the world of entertainment, TV show production companies play a crucial role. They are the masterminds behind the creation and execution of our favorite television programs. But have you ever wondered what exactly a TV show production company does? In this blog article, we will delve into the fascinating world of TV show production companies and explore their multifaceted responsibilities.
1. Concept Development:
TV show production companies are involved right from the initial stages of a TV show's creation. They work closely with writers, producers, and directors to brainstorm and develop unique concepts that captivate viewers. This involves creating compelling storylines, defining the show's genre, and considering the target audience.
2. Financing and Budgeting:
Once the concept is finalized, TV show production companies take on the crucial task of securing financing for the project. They seek partnerships with networks, streaming platforms, or other distributors to ensure the necessary funds are available for production. Additionally, production companies meticulously handle budgeting, allocating funds to various aspects of the show, such as set design, costumes, and talent.
3. Pre-production:
During the pre-production phase, TV show production companies coordinate various elements to ensure a smooth production process. They hire key personnel, such as directors, writers, and crew members. They also scout locations, arrange for necessary permits, and initiate casting processes to find the perfect actors for the show.
4. Production:
Production companies oversee the actual filming process. They manage the day-to-day operations, ensuring that all departments work together seamlessly. They coordinate with directors and production teams to maintain the creative vision of the show while adhering to budgetary constraints and shooting schedules.
5. Post-production:
Once the filming is complete, TV show production companies shift their focus to post-production. They collaborate with editors, sound engineers, and visual effects artists to bring the show to life. This involves editing the footage, adding music and sound effects, and enhancing the overall quality of the production.
6. Marketing and Distribution:
TV show production companies handle the marketing and distribution strategies for their shows. They develop promotional campaigns, create trailers, and engage with media outlets to generate buzz and attract viewers. Additionally, they negotiate distribution deals with networks, streaming platforms, or international broadcasters to ensure the show reaches its intended audience.
7. Show Management:
Even after a TV show has been produced and released, production companies remain involved in its management. They monitor viewership ratings, collect feedback, and evaluate the show's success. This information helps them make informed decisions about the show's future, such as renewing it for additional seasons or exploring spin-off opportunities.
TV show production companies are the driving force behind the creation and execution of our beloved television programs. From concept development to show management, they handle a myriad of responsibilities to bring captivating stories to our screens. Understanding the intricate workings of TV show production companies allows us to appreciate the immense effort and creativity that goes into making the shows we love.
NARRATIVE FILM REEL
GLOBAL FILMZ EVOLUTION (2017 – 2022) REEL
MUSICAL ARTISTS LOOKING TO PRODUCE A MUSIC VIDEO? WE ARE A MIAMI BASED FULL SERVICE VIDEO PRODUCTION COMPANY, EQUIPPED WITH STATE OF THE ART SMART STUDIO / FILM SETS WHICH ARE PERFECT FOR CREATING A CONTROLLED ENVIRONMENT WHEN NECESSARY OR OUR FILM CREW CAN TAKE THE PRODUCTION TO THE STREETS/BEACHES OF MIAMI.
More Music Videos…(Click here)
Corporate Video Production
IN NEED OF PROMOTIONAL VIDEOS FOR YOUR BUSINESS? WE CAN HELP YOU SHAPE YOUR DIGITAL MARKETING STRATEGY BY INTEGRATING HIGH QUALITY, PROFESSIONAL CORPORATE VIDEOS.
More Corporate Videos…(Click here)
More Behind the Scenes…(Click here)