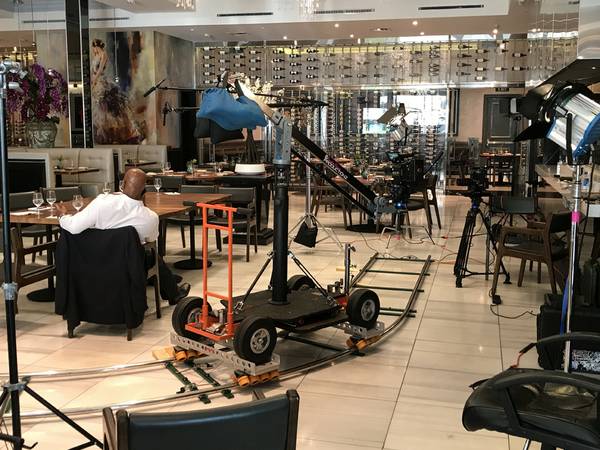 Red Epic Camera Rental
Red Epic Camera Rental
We can mold a video production within your budget, without sacrificing the quality.

OUR FORTE: music videos, commercials, promo videos, cinematic motion picture short films & full feature films, crowdfunding videos, documentaries, video presentations, highlight reels, broadcast television & 4k live streaming.
Full-Service Video Production company. Servicing Miami, Orlando, Tampa, Naples, Hollywood, Miami Beach, Fort Lauderdale, Boca Raton, Delray Beach, Deerfield Beach, Pompano Beach, Boynton Beach & West Palm Beach, Jupiter, Palm Beach, Broward and Dade County.
Cameras:
🎥 6K Red Dragon Digital Cinema Camera Package: $150 per Hour includes Operator
🎥 Inspire 1 / Mavic Pro 4k Drone: $150 per Hour includes Operator
🎥 Other Various cameras available upon request
ALL OF THE FOLLOWING EQUIPMENT IS INCLUDED IN THE CAMERA PACKAGES/HOURLY RATE: Additional Equipment

Lighting
✮ 2K Arri Studio
✮ 1K Arri Fresnel
✮ (2) Arri 650
✮ Kino Flo 4ft 4 Bank Kit
✮ Kino Flo 410 Parabeam
✮ (4) Wireless Bi-Color LED Panels with Anton Bauer Power Packs
Audio
✮ 6 Channel External XLR Audio Recorder & Field Mixer
✮ Sennheiser Audio Boom kit.
✮ Rode Audio Boom Kit
✮ Sennheiser Wireless Lavs & Boom
✮ Rode Wireless Lavs
✮ 10′ K-Tek Boom Pole
Grip Equip
✮ Matthews Cinema Camera Car Rig
✮ 16′ Rain Simulator
✮ 8 x 8′ Butterfly Frame Ultra Bounce
✮ 8 x 8′ Diffuser
✮ 4×4 Bounce Boards
✮ 4×6 Bounce Boards
✮ Production Insurance: 1 Million in Production Coverage

✮ Our Video Production Studios
Studio 2

Behind The Scenes:
✮ https://globalfilmz.com/video-production-behind-the-scenes/

Available Film Crew upon Request:
Director, DP / Director of Photography, AD, Producer, Production Manager, Camera Operator A B & C, Grip, Gaffer, AC & PAs

We also have a network of: Talent
Models
Actors
Actresses
Spokes Models
Voice-over Talent
Hair Stylist & Makeup Artist
Music Videos? We can provide you with:
Locations
Models
Video Vixens
Props
Exotic Cars
and more…
Offering National & International Video Production Services upon request.
Think Global Media dba Global Filmz is a premiere video production company specializing in cinematography, videography, video editing, motion graphics, logo reveals, video openers, graphic design, animation and (CG) visual effects.
We can mold a video production within your budget, without sacrificing the quality.
We shoot with industry leading cinematic camera equipment such as the RED Digital Cinema Camera, Sony A7s, Sony A7s ii, Blackmagic URSA as well as the DJI Mavic & Inspire 1 4k aerial video drones.
Our post-production team specializing in Adobe CC: (Ae) After Effects, (Pr) Premiere Pro & (Ps) Photoshop for all of our editing projects.
Think Global Media dba Global Filmz
Call now for a quote: 888.653.2688
www.Globalfilmz.com
Instagram @ThinkGlobalFilmz

Call now for a quote: 888.653.2688