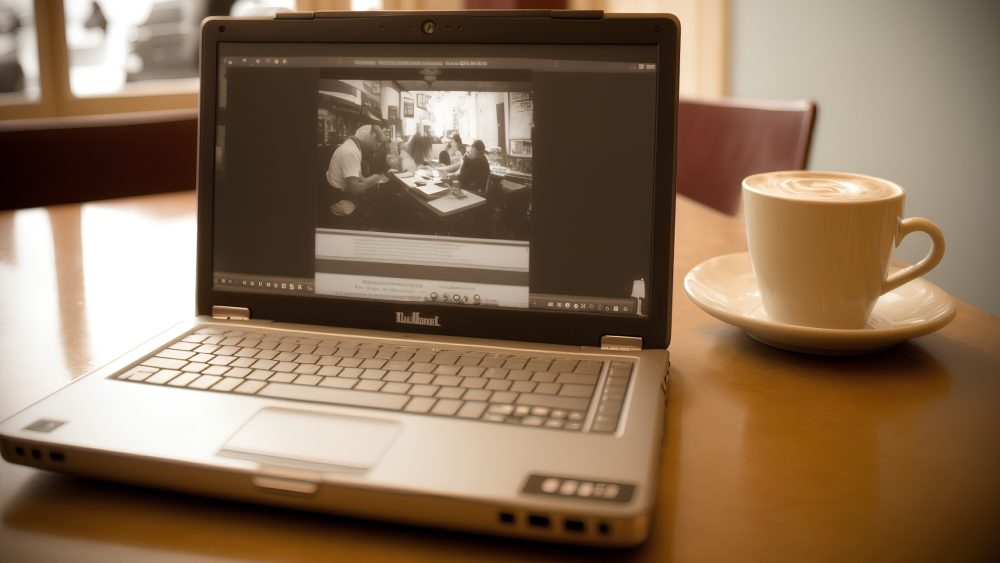 The Process of Editing a Documentary
The Process of Editing a Documentary
Editing is a fundamental and often transformative phase in the documentary filmmaking process. It is where the raw footage and interviews are molded into a cohesive and compelling narrative that engages the audience. In this article, we will delve into the intricate process of editing a documentary, from sorting through hours of footage to the final cut that tells a powerful and meaningful story.
1. Organizing Your Footage
The first step in the documentary editing process is to organize and categorize the raw footage:
a. Log and Transcribe: Create a detailed log of all the footage, making notes about each clip's content, quality, and relevance. Transcribing interviews can be helpful for easy reference.
b. Categorize by Themes: Sort your footage into folders or bins based on themes, locations, or subjects. This helps you keep track of the various components of your documentary.
c. Create a Paper Edit: Before diving into the digital editing process, create a paper edit or outline that outlines the structure and flow of your documentary.
2. Assembling the Rough Cut
With organized footage, you can begin to assemble the rough cut of your documentary:
a. Selecting the Key Interviews: Identify the most compelling interviews and essential soundbites that will serve as the backbone of your documentary.
b. Assemble a Timeline: Start building a timeline in your editing software, placing the selected clips and interviews in a logical order based on your paper edit.
c. Crafting the Narrative: Weave the narrative together by organizing the footage chronologically or thematically, depending on the style and structure of your documentary.
3. Incorporating B-roll and Visual Elements
To add depth and context to your documentary, incorporate B-roll footage and other visual elements:
a. Select Relevant B-roll: Choose supplementary footage that enhances the narrative, such as cutaway shots, historical clips, or context-providing visuals.
b. Visual Transitions: Use various techniques, such as cuts, dissolves, wipes, or creative transitions, to connect scenes and maintain a smooth flow.
c. Graphics and Animations: Integrate graphics and animations to explain complex concepts, statistics, or timelines.
4. Sound and Music
Sound is a crucial component in documentary editing. Properly managing audio elements is essential:
a. Sound Editing: Adjust audio levels, eliminate background noise, and enhance the clarity of interviews and narration.
b. Music Selection: Choose music that complements the mood and tone of your documentary. Ensure that it does not overpower the dialogue.
c. Soundtrack Timing: Sync music with the visuals to create emotional impact and highlight key moments.
5. Fine-tuning the Edit
Once the rough cut is assembled, the editing process continues with fine-tuning:
a. Pacing and Rhythm: Adjust the timing of clips to control the pacing and rhythm of the documentary. Consider when to linger on a moment and when to quicken the tempo.
b. Continuity and Smooth Transitions: Pay attention to continuity, ensuring that visuals and audio flow seamlessly between shots.
c. Removing Redundancy: Eliminate redundant or unnecessary footage, maintaining a concise and engaging narrative.
6. Review and Feedback
At various stages of the editing process, seek feedback from trusted colleagues, collaborators, or test audiences:
a. Test Screenings: Share your rough cut with a diverse audience to gather feedback on the storytelling, pacing, and overall impact.
b. Objective Feedback: Encourage constructive criticism and remain open to suggestions for improvement.
c. Incorporate Feedback: Use feedback to make necessary adjustments and improvements, refining the documentary based on audience responses.
7. Final Cut and Color Correction
The final stages of editing involve finalizing the cut and enhancing visual quality:
a. Lock the Edit: Once you are satisfied with the narrative and flow, lock the final cut, ensuring no further changes are made.
b. Color Correction: Apply color correction and grading to improve the visual quality and consistency of the footage.
8. Audio Mix and Sound Design
Audio plays a crucial role in creating an immersive viewing experience:
a. Audio Mix: Balance the audio elements, ensuring that interviews, narration, and music work harmoniously together.
b. Sound Design: Add sound effects or ambient sounds to enhance the auditory dimension of your documentary.
9. Exporting and Final Delivery
Prepare your documentary for its intended distribution channels:
a. Exporting: Export the final documentary in the appropriate format and resolution for your chosen distribution platform.
b. Delivery: Prepare and deliver the documentary to film festivals, broadcasters, streaming platforms, or other outlets.
Editing a documentary is an intricate and creative process that requires careful planning, storytelling skills, and an acute understanding of the narrative flow. It is where the filmmaker's vision comes to life, as hours of raw footage are meticulously crafted into a compelling and meaningful story. By following the steps outlined in this guide, you can produce a documentary that engages, informs, and inspires audiences while effectively conveying your unique perspective and storytelling vision. Each step plays a crucial role in shaping a captivating and memorable documentary, allowing you to make a lasting impact in the world of filmmaking.
NARRATIVE FILM REEL
GLOBAL FILMZ EVOLUTION (2017 – 2022) REEL
MUSICAL ARTISTS LOOKING TO PRODUCE A MUSIC VIDEO? WE ARE A MIAMI BASED FULL SERVICE VIDEO PRODUCTION COMPANY, EQUIPPED WITH STATE OF THE ART SMART STUDIO / FILM SETS WHICH ARE PERFECT FOR CREATING A CONTROLLED ENVIRONMENT WHEN NECESSARY OR OUR FILM CREW CAN TAKE THE PRODUCTION TO THE STREETS/BEACHES OF MIAMI.
More Music Videos…(Click here)
Corporate Video Production
IN NEED OF PROMOTIONAL VIDEOS FOR YOUR BUSINESS? WE CAN HELP YOU SHAPE YOUR DIGITAL MARKETING STRATEGY BY INTEGRATING HIGH QUALITY, PROFESSIONAL CORPORATE VIDEOS.
More Corporate Videos…(Click here)
More Behind the Scenes…(Click here)