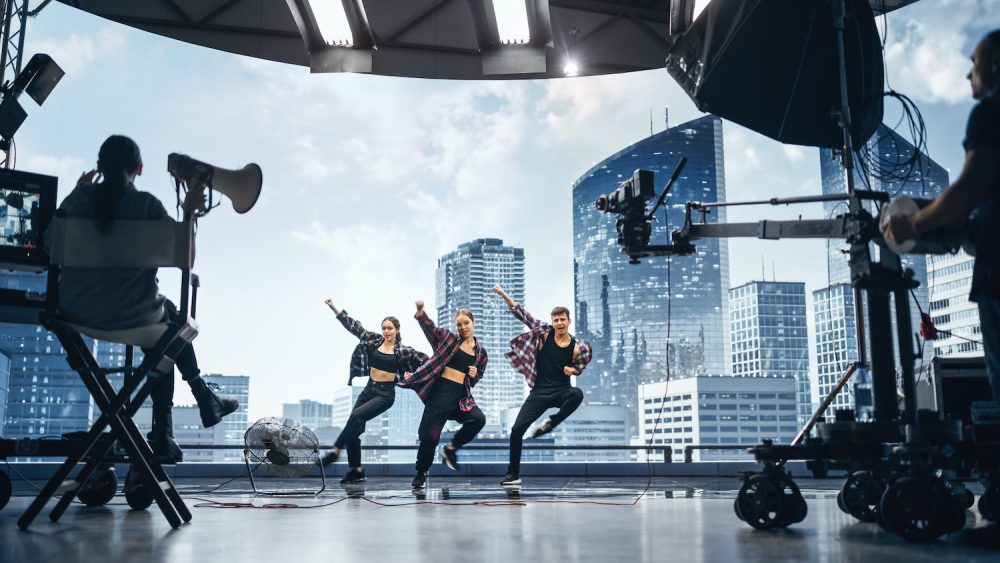 How much does a music video cost?
How much does a music video cost?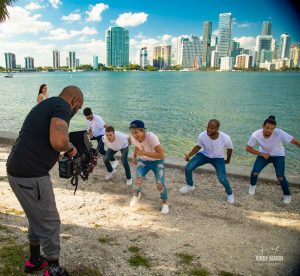 Short Answer:
You can get a professional music video produced for as low as $1500 (give or take) and goes up from there based on your specific needs. Could you get a music video produced for $300 to $500? The answer is yes! But the rule of thumb applies "You get what you pay for."
Music videos have become a powerful medium for artists to express themselves creatively and connect with their audience on a visual level. However, the question of cost often arises when considering the production of a music video. In this blog, we will delve into the various factors that influence the cost of creating a music video and shed light on the potential expenses involved.
Factors Affecting Music Video Costs:
Music Video Production Scale:
The scale of a music video production greatly impacts its cost. High-budget videos often involve elaborate sets, props, costumes, and special effects, which can significantly increase expenses. On the other hand, smaller-scale productions with minimalistic concepts can be more cost-effective.
Music Video Creative Concept and Storyboard:
The complexity and creativity of the music video concept play a crucial role in determining its cost. Intricate storylines, unique locations, and innovative visual effects require additional resources, specialized equipment, and skilled professionals, thereby increasing the overall budget.
Director and Production Team:
The experience and reputation of the director and production team also influence the cost. Highly sought-after professionals may charge higher fees for their expertise, while emerging talents or independent filmmakers may offer more budget-friendly options.
Locations and Permits:
The choice of filming locations, whether indoor or outdoor, can significantly impact costs. Renting or securing permits for specific locations, especially iconic or private venues, may involve additional expenses.
Cast and Crew:
The size and expertise of the cast and crew contribute to the overall budget. Hiring professional actors, dancers, extras, and skilled technicians can increase costs, particularly for larger productions.
Equipment and Technical Requirements:
The type of equipment used, such as cameras, lighting, and sound equipment, can affect production costs. High-quality equipment and specialized gear may be necessary depending on the desired visual style and technical requirements.
Post-Production and Editing:
The editing process, visual effects, color grading, and sound design are essential components of music video production. Depending on the complexity and intricacy of these post-production tasks, costs may vary.
Miscellaneous Expenses:
Additional costs may include transportation, accommodation, catering, insurance, and contingency funds to account for unexpected expenses that may arise during production. The cost of producing a music video can vary significantly based on numerous factors, including production scale, creative concept, director and production team, locations and permits, cast and crew, equipment requirements, post-production, and miscellaneous expenses. It's important for artists and their teams to carefully plan and budget accordingly to ensure the best possible outcome within their financial means. Remember, the cost of a music video should be viewed as an investment in an artist's brand and career. By considering the various factors and making informed decisions, artists can create visually compelling music videos that resonate with their audience while staying within their budgetary constraints.
NARRATIVE FILM REEL
GLOBAL FILMZ EVOLUTION (2017 – 2022) REEL
MUSICAL ARTISTS LOOKING TO PRODUCE A MUSIC VIDEO? WE ARE A MIAMI BASED FULL SERVICE VIDEO PRODUCTION COMPANY, EQUIPPED WITH STATE OF THE ART SMART STUDIO / FILM SETS WHICH ARE PERFECT FOR CREATING A CONTROLLED ENVIRONMENT WHEN NECESSARY OR OUR FILM CREW CAN TAKE THE PRODUCTION TO THE STREETS/BEACHES OF MIAMI.
More Music Videos…(Click here)
Corporate Video Production
IN NEED OF PROMOTIONAL VIDEOS FOR YOUR BUSINESS? WE CAN HELP YOU SHAPE YOUR DIGITAL MARKETING STRATEGY BY INTEGRATING HIGH QUALITY, PROFESSIONAL CORPORATE VIDEOS.
More Corporate Videos…(Click here)
More Behind the Scenes…(Click here)