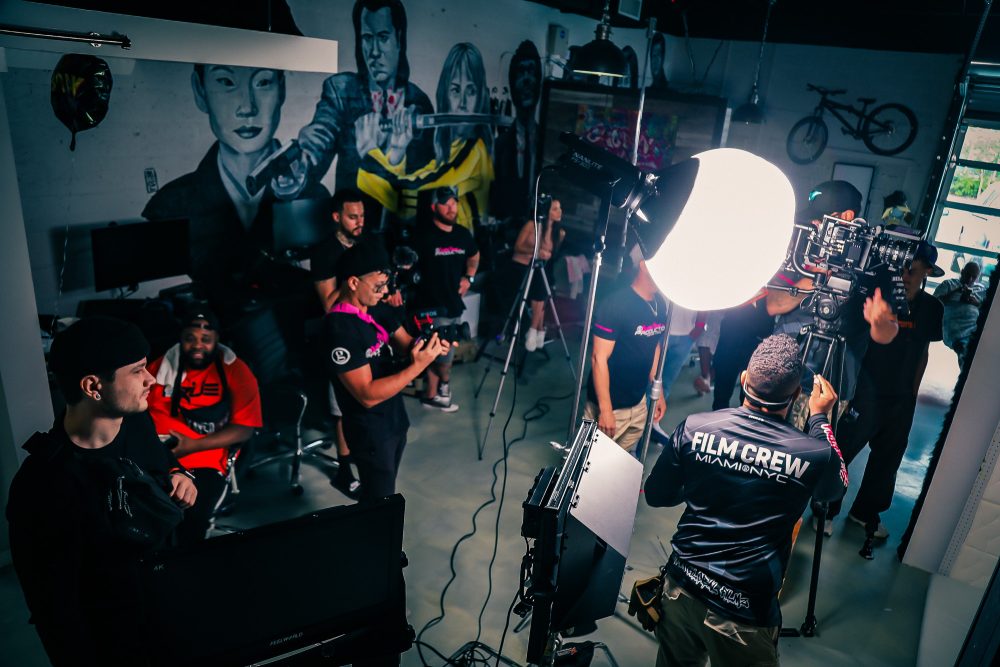 How Do You Make a Professional Music Video?
A Step-by-Step Guide on How to Make a Music Video
How do you make a professional music video?
In today's digital age, music videos have become an essential tool for artists to showcase their talent, connect with fans, and gain exposure. Creating a captivating music video doesn't have to be an intimidating task. In this blog, we will provide you with a step-by-step guide on how to make a music video, from conceptualization to post-production.
Step 1: Develop Your Concept:
Start by brainstorming ideas that align with your song's message, mood, and genre. Consider your target audience and how you want them to perceive your music. Determine the overall theme, story, or visual aesthetics you want to convey. Sketch out a basic storyboard that outlines the key scenes and shots you envision.
Step 2: Assemble Your Team:
Collaboration is key! Find a director who understands your artistic vision and has experience in music video production. Work together to refine your concept and ensure it can be executed within your budget. Build a team of professionals, including a cinematographer, editor, production designer, and any other necessary crew members.
Step 3: Secure Funding:
Determine your budget and explore different avenues for funding. Consider reaching out to record labels, crowdfunding platforms, or seeking sponsorships from local businesses. Remember, a tight budget shouldn't hinder your creativity. Focus on resourcefulness and making the most of what you have.
Step 4: Pre-production Planning:
This phase involves organizing the logistics of your shoot. Create a detailed production schedule, including locations, dates, and times. Obtain any necessary permits or permissions for filming in specific locations. Plan your wardrobe, props, and any special effects or equipment needed.
Step 5: Production:
It's time to bring your concept to life! On the shoot day(s), ensure everyone on your team is aware of their roles and responsibilities. Communicate with your director and cinematographer to capture the desired shots effectively. Pay attention to lighting, framing, and camera movements to create visually pleasing compositions. Shoot multiple takes to ensure you have enough footage for editing.
Step 6: Post-production:
Once filming is complete, it's time to edit your video. Work closely with your editor to convey the desired mood and pace. Select the best shots, arrange them in a cohesive sequence, and add any necessary effects or color grading. Consider incorporating visual effects, animation, or graphics to enhance your video's impact.
Step 7: Sound Design and Music:
Audio plays a crucial role in a music video. Ensure your song is mixed and mastered professionally to sound its best. Sync the visuals with the audio, making sure the lip-sync is accurate. Add any additional sound effects or background music to enhance the overall experience.
Step 8: Distribution and Promotion:
Once your music video is complete, it's time to share it with the world. Upload it to various platforms such as YouTube, Vevo, Vimeo, and social media channels. Develop a marketing strategy to promote your video, including sharing it on your website, social media, and reaching out to blogs or music publications for potential features.
Making a music video is an exciting and creative process that allows you to visually bring your music to life. By following these steps and collaborating with a dedicated team, you can create a compelling music video that engages your audience and helps you stand out in today's competitive music industry. So, grab your camera, gather your team, and let your artistic vision shine through the lens!
NARRATIVE FILM REEL
GLOBAL FILMZ EVOLUTION (2017 – 2022) REEL
MUSICAL ARTISTS LOOKING TO PRODUCE A MUSIC VIDEO? WE ARE A MIAMI BASED FULL SERVICE VIDEO PRODUCTION COMPANY, EQUIPPED WITH STATE OF THE ART SMART STUDIO / FILM SETS WHICH ARE PERFECT FOR CREATING A CONTROLLED ENVIRONMENT WHEN NECESSARY OR OUR FILM CREW CAN TAKE THE PRODUCTION TO THE STREETS/BEACHES OF MIAMI.
More Music Videos…(Click here)
Corporate Video Production
IN NEED OF PROMOTIONAL VIDEOS FOR YOUR BUSINESS? WE CAN HELP YOU SHAPE YOUR DIGITAL MARKETING STRATEGY BY INTEGRATING HIGH QUALITY, PROFESSIONAL CORPORATE VIDEOS.
More Corporate Videos…(Click here)
More Behind the Scenes…(Click here)