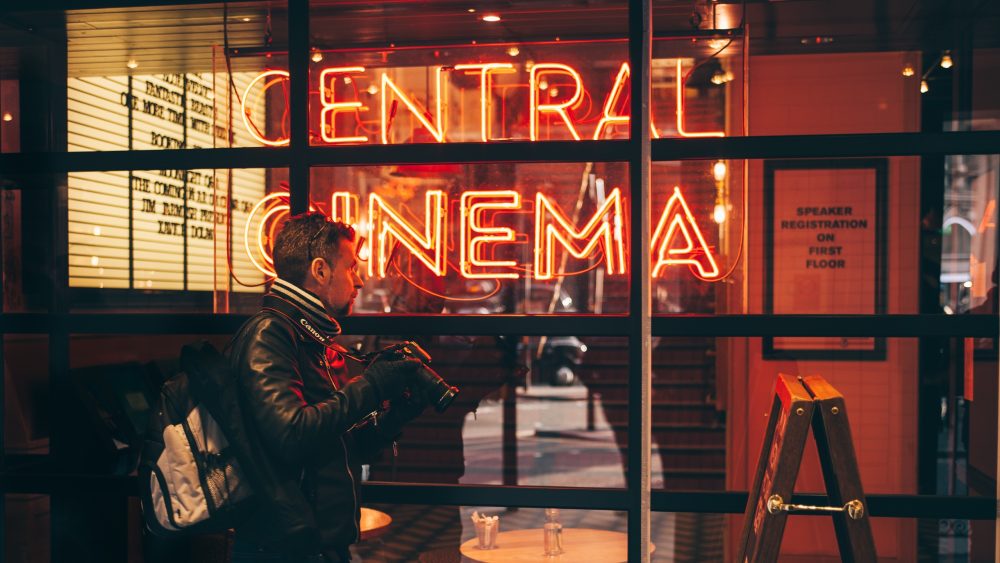 The Guide to Choosing a Corporate Video Production Company
The Guide to Choosing a Corporate Video Production Company
In today's digital age, corporate videos have become an essential tool for businesses to communicate their brand, products, and services to their target audience. Hiring a professional video production company can significantly enhance the quality and impact of these videos. However, with numerous options available, selecting the right corporate video production company can be a daunting task. This comprehensive guide aims to provide you with valuable insights and tips to make an informed decision.
1. Define Your Goals and Objectives:
Before embarking on the journey of selecting a corporate video production company, it is crucial to clearly define your goals and objectives. Determine the purpose of the video, the message you want to convey, and the desired outcome. This will help you find a production company that aligns with your vision.
2. Assess Their Expertise and Experience:
When evaluating potential video production companies, consider their expertise and experience in creating corporate videos. Look for a company that specializes in corporate video production and has a proven track record of delivering high-quality videos. Review their portfolio, client testimonials, and case studies to gauge their skill level and ability to meet your specific requirements.
3. Review Their Creative Capabilities:
A successful corporate video should not only convey information but also engage and captivate the audience. Assess the creative capabilities of the video production company by reviewing their previous work. Look for creativity in storytelling, use of visuals, and overall production quality. Consider whether their style and approach align with your brand's identity and message.
4. Evaluate Technical Proficiency:
Technical proficiency is a vital aspect when selecting a corporate video production company. Ensure that the company utilizes state-of-the-art equipment, editing software, and production techniques. Inquire about their production process, including filming, lighting, sound, and post-production capabilities. A technologically advanced production company can deliver videos with superior visual and audio quality.
5. Consider the Team and Resources:
Behind every successful video production company is a talented and dedicated team. Get to know the professionals who will be working on your project, including directors, cinematographers, editors, and animators. Assess their qualifications, experience, and creativity. Additionally, inquire about the company's resources, such as equipment, studio space, and access to talent. A well-equipped team can ensure a smooth and efficient production process.
6. Review Pricing and Budget:
Establishing a budget and discussing pricing with potential video production companies is essential. Request detailed quotes that outline the costs associated with pre-production, production, and post-production stages. Be cautious of companies that offer significantly lower prices, as it may indicate compromising on quality. Consider the value and return on investment that the video will bring to your business when assessing pricing.
7. Seek Client References:
To gain further confidence in your decision-making process, ask for client references from the video production company. Reach out to their previous clients and inquire about their experience working with the company. Ask about their satisfaction with the final product, professionalism of the team, adherence to deadlines, and overall collaboration. Client references provide valuable insights into the company's reputation and customer satisfaction.
8. Communication and Collaboration:
Effective communication and collaboration are vital for a successful video production project. Assess the company's communication style, responsiveness, and willingness to understand your vision. Discuss your project requirements in detail, including timelines, revisions, and feedback processes. Choose a production company that values your input and ensures a collaborative approach throughout the project.
Choosing the right corporate video production company is a critical decision that can significantly impact the success of your video marketing efforts. By defining your goals, evaluating expertise, reviewing creative capabilities and technical proficiency, considering the team and resources, discussing pricing, seeking client references, and assessing communication and collaboration, you can make an informed decision. The insights provided in this guide will empower you to select a company that aligns with your vision, delivers outstanding videos, and helps you achieve your business objectives.
NARRATIVE FILM REEL
GLOBAL FILMZ EVOLUTION (2017 – 2022) REEL
MUSICAL ARTISTS LOOKING TO PRODUCE A MUSIC VIDEO? WE ARE A MIAMI BASED FULL SERVICE VIDEO PRODUCTION COMPANY, EQUIPPED WITH STATE OF THE ART SMART STUDIO / FILM SETS WHICH ARE PERFECT FOR CREATING A CONTROLLED ENVIRONMENT WHEN NECESSARY OR OUR FILM CREW CAN TAKE THE PRODUCTION TO THE STREETS/BEACHES OF MIAMI.
More Music Videos…(Click here)
Corporate Video Production
IN NEED OF PROMOTIONAL VIDEOS FOR YOUR BUSINESS? WE CAN HELP YOU SHAPE YOUR DIGITAL MARKETING STRATEGY BY INTEGRATING HIGH QUALITY, PROFESSIONAL CORPORATE VIDEOS.
More Corporate Videos…(Click here)
More Behind the Scenes…(Click here)