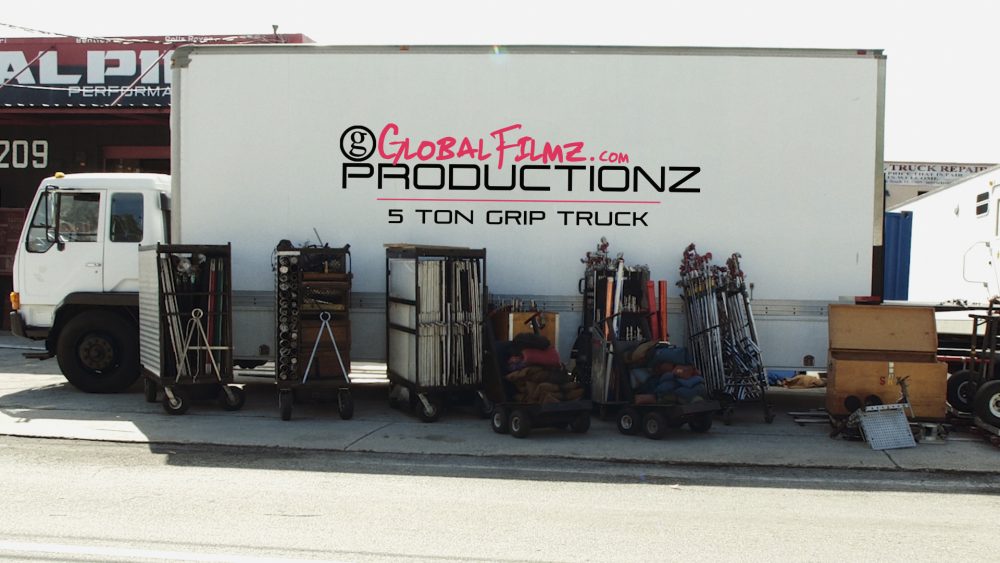 Grip & Lighting Truck Rental Miami Beach
5 TON GRIP TRUCK INVENTORY LIST
(2) 4000w totaling 8000w onboard Generator powering 110v electric outlets through-out the truck.
(1) Film processing darkroom & Audio Recording Sound Booth
Half/Full Day Rental Packages Available
Motion Controlled Cinebot Robotic Camera Arm Rental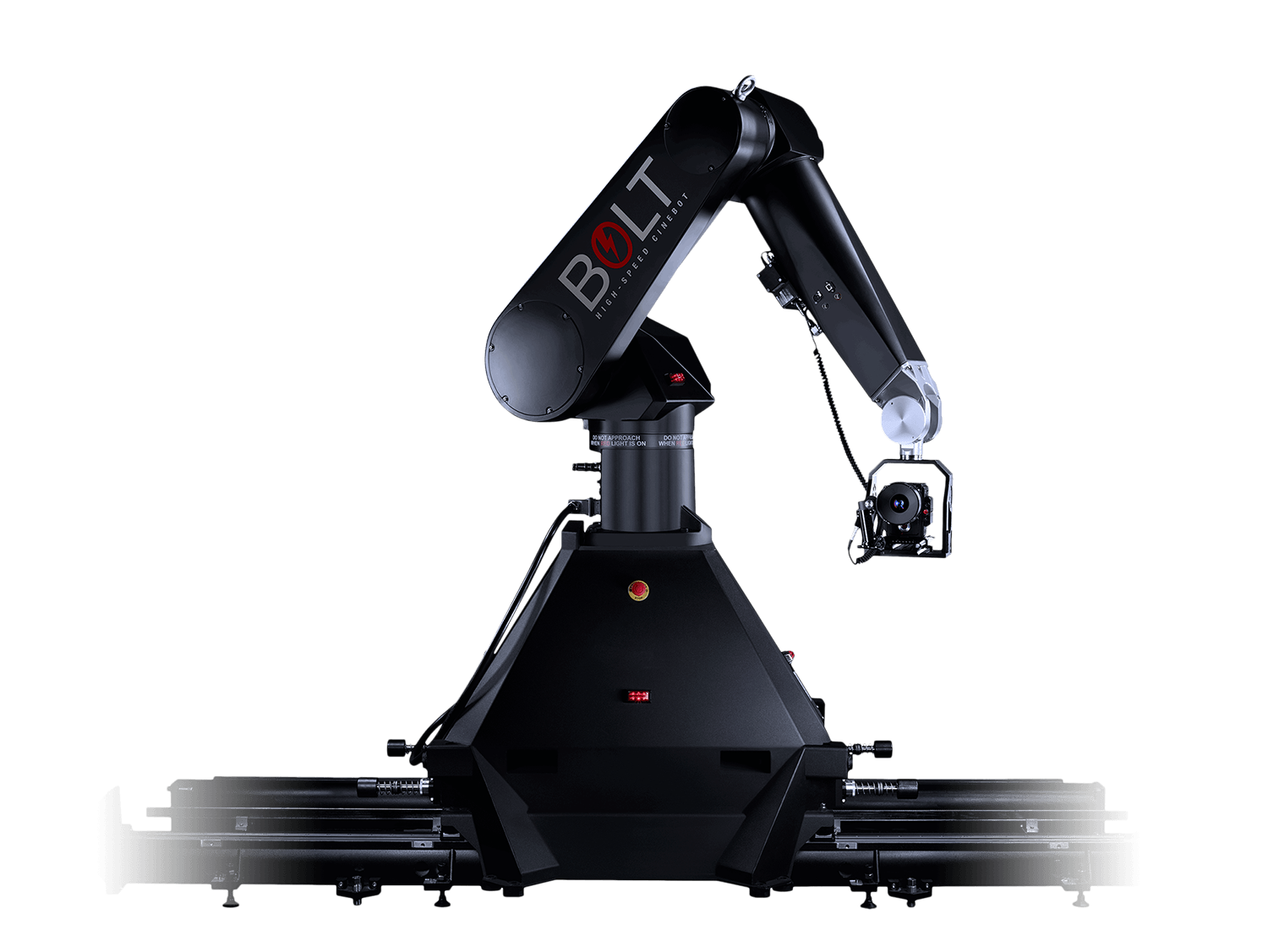 STANDS:
STEEL RISE COMBO
STEEL RISE COMBO
STEEL LOW COMBO
SETS COMBO WHEELS
HI ROLLER
HI HI ROLLER
HI HI (4) RISE ROLLER
MOMBO
40″ GRIP ARM & HEAD
40″ C STANDS
4 ½ GRIP HEAD
20″ SHORTLY C STAND
ADDITIONAL ACCESS:
FRAME CORNERS
12″ EARS
24″ EARS
18″ COUPLERS
TRUSS MAKERS
MINI TRUSS MAKERS
BABY HARDWARE:
NAIL ON PLATE
OFFSET
EXTENDING OFFSET
MATTH BOOM
TRIPLE HEADER
6″ EXTENSION
12″ EXTENSION
JR HARDWARE:
PIPE CLAMP
OFFSET
NAIL ON PLATE
1/4″ SPEEDRAIL
CRATES
CLAMPS:
6″
6″ BABY
8″ BABY
10″ BABY
8″ JR
10″ JR
6″ FURN CLAMP
12″ FURN CLAMP
18″ FURN CLAMP
12″ PONY
18″ PONY
24″ PONY
36″ PONY
#1 GRIP CLIPS
#2 GRIP CLIPS
#3 GRIP CLIPS
CARDELLINI
MINI CARDELLINI
SWIV CHSEBORO
FIXED CHSEBORO
APPLE BOX:
12 EACH – FULL, HALF, QUARTER, PANCAKE
WEDGES/CRIBBING:
CRATES 2×4 WEDGE
CRATES 1×3 CRIBBING
CRATES 2×4 CRIBBING
SET CUBBLOCKS
SANDBAGS:
25LB
35LB
20LB SHOT
35LB SHOT
SQUARE TUBE:
6′, 4-8′
FRAME CORNERS
EARS
1/4″ SPEEDRAIL
CRATES
FLAGS:
24″ x 72″ CUTTER
24″ x 72″ FLOP CUTTER
4″ x 48″ CHARLEY BAR
4″ x 48″ CHARLEY BAR
18″ X 24″
SOLID
SINGLE
DOUBLE
SILK
24″ X 36″
SOLID
SINGLE
DOUBLE
SILK
METAL
4′ X 4′
SOLID
SINGLE
DOUBLE
SILK
CART:
SANDBAG
TACO
DOES-ALL
4X4
C STAND
FLAG BOX
DOLLIES:
WESTERN
SET – SKATEBOARD W/ PLATFORM
MIRROR/REFLECTORS:
4×4 MIRROR
4×4 SILVER BRD
4×4 GOLD BRD
4×4 4 PLACE BOX
2×2 MIRROR
2×2 2 PLACE BOX
UMBRELLA
COME ALONG
PARRALLEL SET
FLEXARM
MISC:
MAG CLAMPS
SWIVEL FOAMCORE HOLDER
GATOR GRIP
SCISSOR CLIP
RECESS LIGHT ADAP
PUTTY KNIFW W/ SPUD
10″ SUCTION CUP
BRANCH HOLDER
1×3 HOLDER
2×4 HOLDER
CHNGROP W/ PIN
CHINGRIP
MISC
CHINGRIP
DUCKBILL VICE GRIP
1 TON BEAM CLAMP
2 TON BEAM CLAMP
MENACE ARM
CANDLE STICK
2×4 SPREADER
2×4 EAR
2×6 SPREADER
SPDRAIL SPREADER
3/2 BLOCK & FALL
2/1 BLOCK & FALL
1/4 PULLY
3/8 PULLY
SAFETY CABLE
1″ RATCHT STRP
OVERHEADS:
6X6
SOLID
SINGLE
DOUBLE
¼ GRID
LITE GRID
FULL GRID
FULL SOFT FROST
BLEACH MUS
UNBLEACH MUS
B/W GRIFF
SILVER
ULTRABOUNCE
FRAMES
OVERHEADS:
8X8
FRAMES
SOLID
SINGLE
DOUBLE
SILK
CHINA SILK
SILVER
LIRE GRID
FULL GRID
1/2 SOFT FROST
UNBLEACH MUS
B/W GRIF
BLEACH MUS
6X8
FRAMES
SOLID
SINGLE
DOUBLE
1/4 GRID
LITE GRID
12X20
SOLID
BLEACH MUS
UNBLEACH MUS
1/2 SILENT GRID
ULTRABOUNCE
BLUE SILK
20X30
SOLID
9X20 | 10X20
SOLID
1/2
SOFT FROST
HI LITE
B/W GRIF
SILVER
GOLD
ULTRA
DAY BLUE
13X17
SOLID
6X8
FULL GRID
1/2 SOFT FROST
FULL SOFT FROST
UNBLEACH MUS
B/W GRIF
BLEACH MUS
SILVER
ULTRABOUNCE
12X12
FRAMES
SPEED RAIL FRAME
SOLID
SINGLE
DOUBLE
CHINA SILK
SILK
SILENT LITE GRID
UNBLEACH MUS
Renting a grip truck
What is a grip truck used for?
Grip Trucks are used for carrying gear such as stands, lighting, flags, overheads, sandbags, carts, reflectors, etc.  A grip truck ensures your video production gear to be secured and safe during transportation, it can also improve the efficiency of the video production work flow while on set.
Why is it important to have a grip truck on set?
A grip truck can be an important element of any video production. It will accelerate the time and guarantee your set to run smooth and organized. Sets can get hectic, they demand a lot of equipment to be accessible and moved quickly from scene to scene. A grip truck has open space, designated places for equipment and carts that move easily in and out of the truck. This gives the set a lot of time and organization instead of throwing equipment randomly in a regular truck and not being able to find what you need at a given time.
Differences between 1 Ton 3 Ton, 5 Ton, 10 Ton Grip Truck Rentals.
1 Ton Grip Truck Rental:
Great for smaller video productions such as run and-gun shoots, short films and interviews.
3 Ton Grip Truck Rental:
Perfect for smaller to medium video production sets such as, promo videos, documentaries and music videos.
5 Ton Grip Truck Rental:
Amazing for medium to larger video production sets, can hold twice the weight of a 3 Ton.
10 Ton Grip Truck:
Good for larger video production sets such as feature films, you can hold everything you need in a 10 Ton truck.
SERVICING: DADE COUNTY: MIAMI GARDENS, NORTH MIAMI BEACH, AVENTURA, KEY BISCAYNE, KENDALL, DORAL, SOUTH BEACH MIAMI AND HALLANDALE BEACH. PALM BEACH COUNTY: PALM BEACH GARDENS, WEST PALM BEACH, WELLINGTON, BOYNTON BEACH, DELRAY BEACH AND BOCA RATON. BROWARD COUNTY: DEERFIELD BEACH, POMPANO BEACH, FORT LAUDERDALE, HOLLYWOOD AND WESTON.