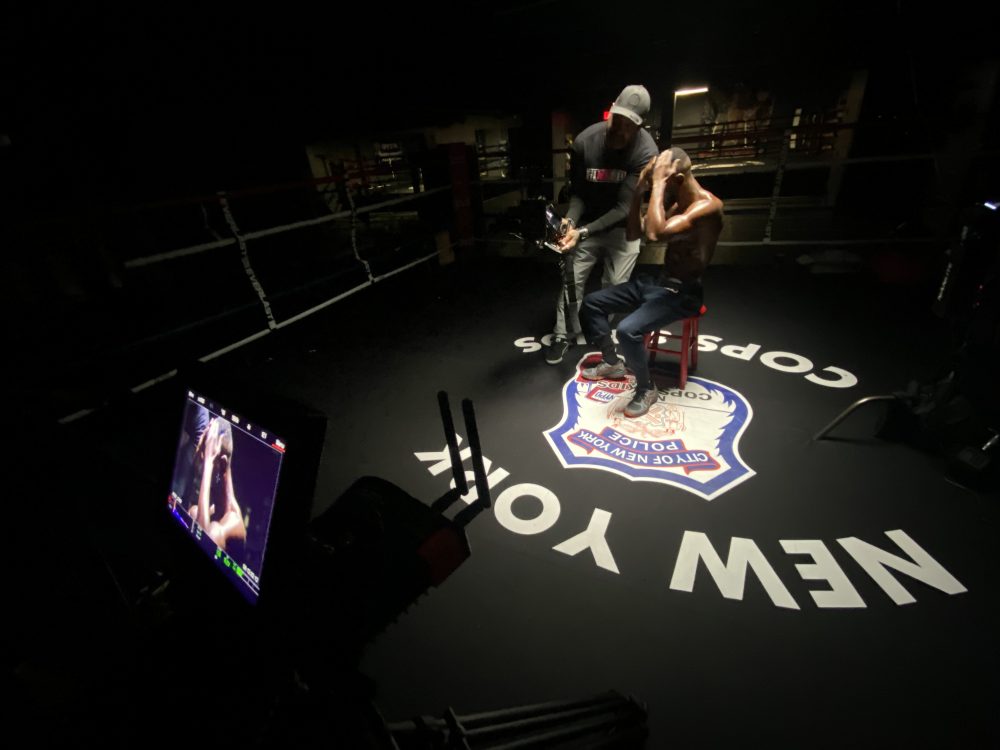 How Much Does a Corporate Video Production Cost in New York?
How Much Does a Corporate Video Production Cost in New York?
The cost of corporate video production in New York can vary significantly depending on various factors. It is essential to understand that there is no fixed price for corporate video production, as each project is unique and requires customized solutions. However, I can provide you with a general overview of the factors that influence the cost and some approximate price ranges for different types of corporate videos in New York.
1. Type of Video:
– Explainer Videos: These are concise videos that explain a product, service, or concept. They usually range from 1 to 3 minutes in length and involve animations, motion graphics, or live-action footage. The cost can range from $2,000 to $10,000 or more, depending on the complexity of the animation and the level of detail required.
– Testimonial Videos: Testimonial videos feature real customers or clients sharing their experiences with a product or service. The cost usually ranges from $3,000 to $8,000, depending on the number of testimonials, locations, and additional production elements.
– Training or Educational Videos: These videos are used for internal training, onboarding, or educational purposes. The cost can vary widely depending on the length, complexity, and amount of information to be conveyed. Prices generally start at $3,000 and can go up to $20,000 or more.
– Company Profile Videos: These videos showcase the company's values, culture, history, and services. The cost typically starts at $3,000 and can range up to $15,000 or more, depending on the duration, locations, interviews, and additional creative elements.
2. Duration and Complexity:
– The longer and more complex the video, the higher the cost. Longer videos require more shooting days, editing time, and post-production work, which directly impacts the budget.
3. Production Quality:
– The quality of the production team, equipment, and post-production work will affect the overall cost. Hiring experienced professionals and using high-quality equipment will result in a higher budget.
4. Crew and Equipment:
– The size of the production crew and the equipment required will influence the cost. Additional crew members, such as camera operators, sound technicians, and lighting experts, will increase the budget. Similarly, specialized equipment or drones for aerial shots can add to the overall cost.
5. Location and Travel:
– If the video requires shooting at specific locations or involves travel, expenses such as permits, transportation, and accommodation need to be considered. These costs can vary depending on the locations and logistics involved.
6. Additional Services:
– Additional services like scriptwriting, voiceover artists, professional actors, motion graphics, animations, or licensed music can add to the overall cost of the project.
7. Editing and Post-production:
– The complexity of the editing process, including color correction, sound design, motion graphics, and animation, will affect the cost.
It is crucial to note that these price ranges are approximate and can vary depending on the specific requirements of the project and the production company you choose to work with. To get an accurate quote for your corporate video production in New York, it is recommended to reach out to multiple production companies, provide them with your project details, and request a customized estimate based on your specific needs.
When considering the cost of corporate video production in New York, several factors and elements come into play. Understanding the process and taking these elements into account will help you plan and budget accordingly. Here are some key aspects to consider:
1. Pre-production:
– Concept and Script: This involves developing the concept for the video and creating a script that outlines the content, visuals, and messaging.
– Storyboarding: Creating a visual representation of the scenes and shots planned for the video.
– Location Scouting: Identifying suitable locations for filming, considering factors like accessibility, aesthetics, and permits.
– Talent and Casting: If the video requires actors or presenters, casting and hiring suitable talent is a crucial step.
– Planning and Logistics: Organizing the production schedule, crew, equipment, and other necessary resources.
2. Production:
– Filming: This includes capturing the footage required for the video. The number of shooting days, crew size, and equipment needed will impact the cost.
– Crew: The production crew typically includes a director, cinematographer, camera operators, sound technicians, and production assistants.
– Equipment: The type and quality of equipment required, such as cameras, lenses, lighting, and sound gear, will affect the budget.
– Talent and Extras: If the video involves actors or extras, their fees and any associated costs need to be considered.
– Travel and Accommodation: If the shoot requires traveling to different locations, expenses like transportation and accommodation for the crew may need to be factored in.
3. Post-production:
– Editing: This involves assembling the footage, selecting the best takes, and creating a cohesive narrative.
– Color Correction: Enhancing and adjusting the colors and visual aesthetics of the footage to ensure consistency.
– Sound Design: Adding and editing audio elements such as music, voiceovers, sound effects, and ensuring optimal sound quality.
– Motion Graphics and Animation: If the video requires additional graphics, animations, or visual effects, the cost will increase.
– Revisions and Feedback: Iterative rounds of review and feedback may be necessary to refine the video according to your requirements.
4. Additional Considerations:
– Music and Licensing: Using licensed music or creating original compositions for the video may incur additional costs.
– Distribution and Formats: If you require the video in multiple formats or for specific distribution channels, such as social media platforms or television, additional work may be needed.
– Project Management: Depending on the complexity of the production, a project manager or producer may be required to oversee and coordinate the entire process.
Remember, each corporate video project is unique, and the cost will depend on your specific requirements. It is advisable to discuss your needs with professional production companies in New York to get accurate quotes and to ensure all elements and steps are considered in the budgeting process.
NARRATIVE FILM REEL
GLOBAL FILMZ EVOLUTION (2017 – 2022) REEL
MUSICAL ARTISTS LOOKING TO PRODUCE A MUSIC VIDEO? WE ARE A MIAMI BASED FULL SERVICE VIDEO PRODUCTION COMPANY, EQUIPPED WITH STATE OF THE ART SMART STUDIO / FILM SETS WHICH ARE PERFECT FOR CREATING A CONTROLLED ENVIRONMENT WHEN NECESSARY OR OUR FILM CREW CAN TAKE THE PRODUCTION TO THE STREETS/BEACHES OF MIAMI.
More Music Videos…(Click here)
Corporate Video Production
IN NEED OF PROMOTIONAL VIDEOS FOR YOUR BUSINESS? WE CAN HELP YOU SHAPE YOUR DIGITAL MARKETING STRATEGY BY INTEGRATING HIGH QUALITY, PROFESSIONAL CORPORATE VIDEOS.
More Corporate Videos…(Click here)
More Behind the Scenes…(Click here)