How To Choose the Location for Your Video Production?
How To Choose the Location for Your Video Production?
There are so many factors to consider when producing a video. Whether it's a music video or a promotional video, there are so many details that must be planned for.
One of the most important factors is the Location. Location plays a major part in the production. Many consider the location to be as important as an actor or talent in the video production. Having a theme that calls for snow in a desert setting is a prime example of how much it can adversely affect your project.
In effort to get the best advice, we met with "Global Filmz Productionz," a South Florida based Video Production Company," to help us understand what it takes to choose the right Location.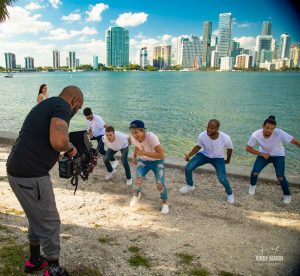 Jon: Thanks for joining us! How long has Global Filmz been producing videos?
GF: It's our pleasure! We have been in Video Production industry for about 15 years now.
Jon: Awesome! So where are you located?
GF: We are based in South Florida, covering Video Production in Miami, Boca Raton, West Palm Beach, Fort Lauderdale, Naples, Orlando,
Tampa, and on occasion have traveled to other parts of the United States and Internationally, depending on the project.
Jon: Interesting. Do you select the location used in your clients' projects or is that predetermined?
GF: Great question. Typically, we will discuss the location during preproduction. Some clients will have everything mapped out the way they want it, while others are looking for more guidance and our expertise.
Jon: What are some things that help you or your clients determine where to shoot?
GF: The biggest factor in determining location is budget. Your story may require a setting that is only achieved through being onsite at an exotic location. Transporting a crew, actors, actresses, Grips, Production Assistants, Directors, Cameramen, and equipment can become extremely expensive. One thing we take great pride in is being able to accommodate the production while staying within the budget, and not sacrificing quality.
Jon: What are some things you do to accommodate shots needed in challenging locations?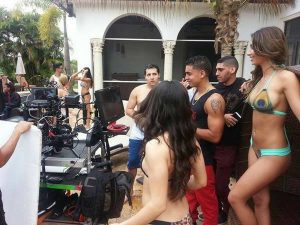 GF: We have many techniques we use to achieve desired shots in the necessary locations and setting. For example, we've shot in a neighborhood in Miami and successfully displayed it as a city in South America. Fortunately, we have yet to meet a location challenge we could not overcome.
Jon: Any final tips you would like to share with our readers?
GF: Any project you want to do can be achieved in some form. Being involved in this industry for as long as we have, we encourage the art and expression that is a part of video production. It is always great to manage expectations as to what can be achieved with budget. But that's what a company like ours is for. We want to see your project come into fruition while staying within the working budget of the production.
Jon: Thank you for your time and information!
GF: Thank you.
If you would like to learn more about Global Filmz, or discuss a potential project, visit them at globalfilmz.com or call 888-653-2688
Servicing the following areas:
South Florida: Palm County: Palm Beach Gardens, West Palm Beach, Wellington, Boynton Beach, Delray Beach & Boca Raton. Broward County: Deerfield Beach, Pompano Beach, Fort Lauderdale, Hollywood, Weston & Hallandale Beach. Dade County: Miami Gardens, North Miami Beach, Aventura, Key Biscayne, Kendall, Doral & South Beach Miami.
Central Florida: Orange County: Orlando, Kissimmee & Winter Park. Polk County: Lakeland, Haines City & Winter Park. Hillsborough County: Tampa, St Petersburg, Brandon & Clearwater.
South West Florida: Sarasota County: Sarasota & Siesta Key. Charlotte County: Port Charlotte & Punta Gorda Lee County: North Fort Myers, Cape Coral, Fort Myers Beach & Bonita Springs Collier County: Naples, Fl.