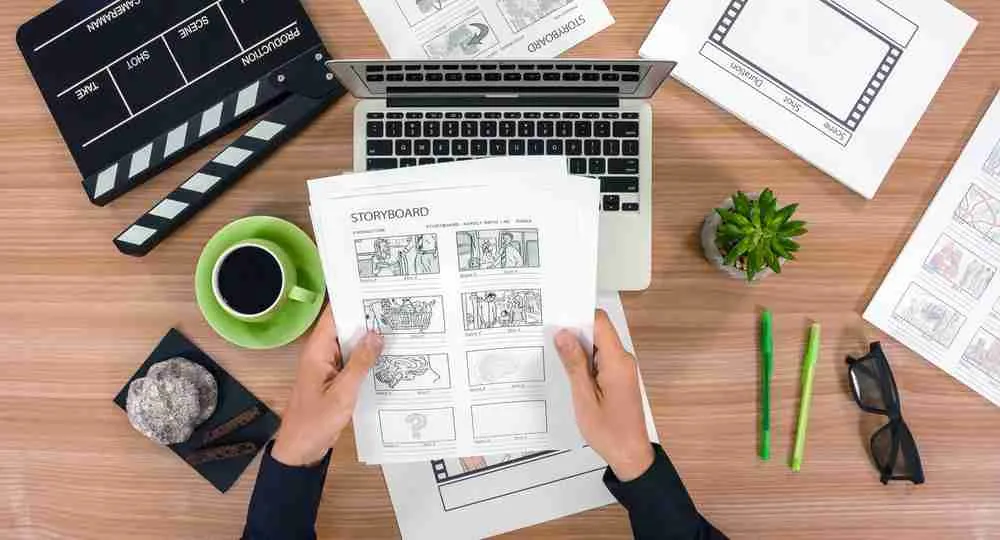 What Goes into Pre-Production?
What Goes into Pre-Production?
Pre-production is the foundational phase of any creative project, from filmmaking to theater production and even event planning. It's the stage where ideas are transformed into concrete plans, logistics are worked out, and a roadmap is laid for the project's success. In this article, we'll explore the essential elements that go into pre-production and its significance in the world of filmmaking and creative endeavors.
What is Pre-Production?
Pre-production is the first phase of any creative project, whether it's a film, play, or event. It encompasses all the planning and preparation activities that occur before the actual production or execution begins. Think of it as the blueprint for the entire project.
The Key Elements of Pre-Production
Conceptualization and Idea Generation:

Idea Generation: Every creative project begins with an idea or concept. This idea is the spark that ignites the creative process. It could be a theme, a story, a message, or an event concept. The idea should be compelling and have the potential to engage the intended audience.

Research and Development:

In-Depth Research: Once you have your idea, the next step is to dive into research. This phase involves gathering information, exploring the subject matter, and becoming knowledgeable about the topic's nuances. Research is the foundation upon which your project will be built.

Scripting and Storytelling:

Concept Development: Your idea needs to be shaped into a compelling narrative. This is where concept development comes into play. You refine your initial idea into a clear and coherent storyline, complete with a theme, characters, and a message.
Script Development: If your project involves dialogue, a script is crucial. Whether it's a screenplay for a film or a play script for a theater production, it lays out the dialogue and action in a structured format.

Budgeting and Funding:

Budget Creation: One of the most critical aspects of pre-production is budgeting. You need to create a detailed budget that accounts for all the expenses related to your project. This includes everything from equipment and materials to personnel and location costs.
Funding: Once you have your budget, you'll need to secure the necessary funds to bring your project to life. Funding can come from various sources, such as grants, investors, sponsors, crowdfunding, or personal savings.

Casting and Crew Assembly:

Team Formation: Depending on the nature of your project, you may need to assemble a team of professionals. This could include actors, directors, producers, cinematographers, set designers, and more.
Casting: For film and theater productions, casting is the process of selecting the right actors to portray the characters in your script or concept.

Location Scouting and Logistics:

Location Scouting: If your project involves specific settings or locations, you'll need to scout and secure these locations. This includes finding the right spots for shooting scenes or hosting events.
Logistics Planning: Pre-production is also when you plan all the logistical details. This includes scheduling, transportation, equipment rentals, and coordinating the movements of your team and resources.

Legal and Ethical Considerations:

Rights and Permissions: Depending on your project, you may need to secure rights to use certain materials, locations, or even people's likenesses. This is also the stage where you ensure you're not infringing on copyrights or trademarks.
Ethical Considerations: Pre-production is a time to discuss and address ethical concerns. This includes considerations related to privacy, consent, and responsible storytelling.

Storyboarding and Visual Planning:

Storyboarding: For visual projects like films, animations, or theater, creating storyboards is a common practice. Storyboards are visual representations of how each scene will be shot, and they help you plan camera angles, actor positions, and other visual aspects.
Visual Style: During pre-production, you'll also decide on the visual style you want to employ. This could include discussions about cinematography, lighting, color schemes, and design aesthetics.
The Significance of Pre-Production
Pre-production is the planning and preparation stage that ensures the success of a creative project. Here's why it's crucial:
Clarity and Organization: Pre-production brings clarity to your ideas and organizes them into a structured plan. This clarity is essential for efficient execution.
Resource Management: It allows you to manage your resources efficiently, ensuring that you have everything you need, from talent to equipment.
Budget Control: A detailed budget helps you control costs and secure the necessary funding.
Legal Compliance: Pre-production is where you address legal and ethical concerns, ensuring that your project is conducted responsibly and within the bounds of the law.
Effective Communication: It facilitates effective communication among your team members, ensuring that everyone is on the same page regarding the project's goals and requirements.
Quality Assurance: Planning ahead helps maintain the quality and integrity of the project, whether it's a film, a play, or an event.
Pre-production is the unsung hero of any creative project. It's where ideas are shaped, budgets are created, teams are formed, and the roadmap for the project is laid out. Without a strong pre-production phase, even the most brilliant ideas can falter during execution. So, the next time you embark on a creative endeavor, remember that what goes into pre-production is the cornerstone of your project's success.
NARRATIVE FILM REEL
GLOBAL FILMZ EVOLUTION (2017 – 2022) REEL
MUSICAL ARTISTS LOOKING TO PRODUCE A MUSIC VIDEO? WE ARE A MIAMI BASED FULL SERVICE VIDEO PRODUCTION COMPANY, EQUIPPED WITH STATE OF THE ART SMART STUDIO / FILM SETS WHICH ARE PERFECT FOR CREATING A CONTROLLED ENVIRONMENT WHEN NECESSARY OR OUR FILM CREW CAN TAKE THE PRODUCTION TO THE STREETS/BEACHES OF MIAMI.
More Music Videos…(Click here)
Corporate Video Production
IN NEED OF PROMOTIONAL VIDEOS FOR YOUR BUSINESS? WE CAN HELP YOU SHAPE YOUR DIGITAL MARKETING STRATEGY BY INTEGRATING HIGH QUALITY, PROFESSIONAL CORPORATE VIDEOS.
More Corporate Videos…(Click here)
More Behind the Scenes…(Click here)