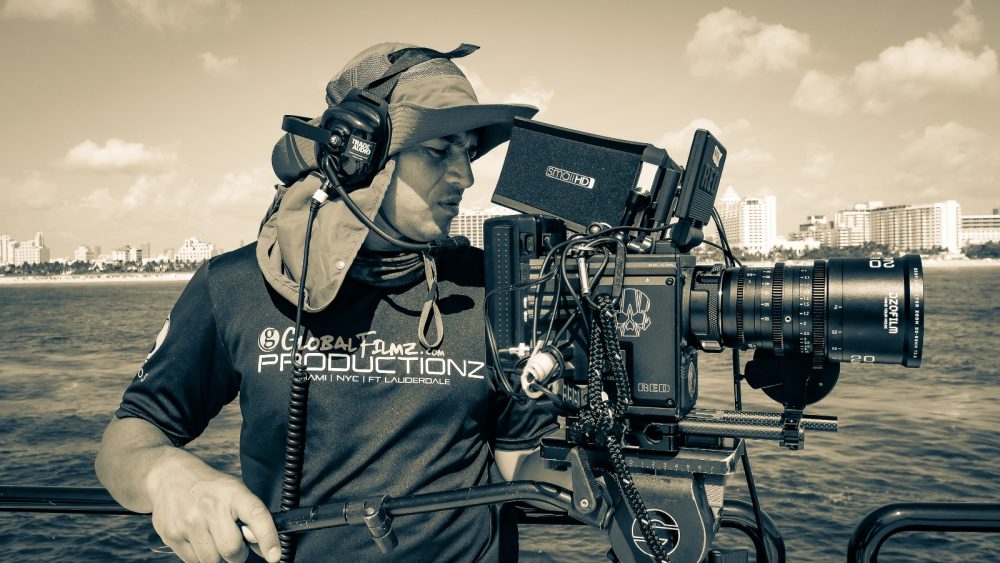 How Long Does It Take to Make a Music Video?
How Long Does It Take to Make a Music Video?
Short Answer:
Pre-production: Could take 7 to 30 days depending on the extent of the production logistics 
Onsite Production: Typically, can take up to 1-3 days depending on the storyline and amount of scenes needed to be shot for the music video. Although, if there is no storyline and just solely performances scenes we have shot music videos within 4hrs start to finish.
Post-Production: Once again, depending on the workflow requirement of the music video production editing can range from 3 days in post up to 30 days in post-production.
Music videos have become an integral part of the music industry, adding a visual dimension to the auditory experience. From capturing the essence of a song to conveying a powerful narrative, music videos require time, effort, and creativity to bring artists' visions to life. In this blog, we will delve into the intricate process of creating a music video and explore the factors that contribute to the time it takes to produce a captivating visual spectacle.
Music Video Pre-production: Setting the Stage
Before the cameras start rolling, extensive planning and preparation are required. The pre-production phase involves brainstorming ideas, developing a concept, and creating a storyboard. This stage also includes scouting locations, casting actors or dancers, and assembling a production team. Depending on the complexity of the video, pre-production can take anywhere from a few days to several weeks.
Music Video Production:
Once the groundwork is laid, it's time to bring the vision to life. Production involves shooting the video, capturing the artist's performance, choreography, or any other planned scenes. This phase requires coordination between the director, cinematographer, lighting team, makeup artists, and other crew members. Depending on the length and complexity of the video, shooting can take anything from a single day to several weeks, especially if multiple locations or elaborate set designs are involved.
Music Video Post-production: The Sauce
The post-production stage is where the magic truly happens. It involves editing the footage, adding special effects, color grading, and synchronizing the visuals with the audio. This process requires expertise in video editing software, sound design, and visual effects. The time required for post-production can vary significantly, depending on the complexity of the video and the desired visual effects. Simple videos may take a few days, while more complex productions can take several weeks or even months.
Creative Iterations: Perfecting the Vision
Creating a music video is a collaborative process that often involves feedback and creative iterations. Artists and directors review the footage, make adjustments, and fine-tune the visual elements to align with the intended aesthetic. This iterative process may involve additional shooting, re-editing, or refining visual effects. The duration of these iterations depends on the artist's satisfaction with the final result and the availability of resources.
Release and Promotion: Sharing the Art
Once the music video is complete, it's time for its grand reveal to the world. Artists and their teams strategize the release, considering factors like timing, target audience, and promotional efforts. This phase involves uploading the video to various platforms, engaging with fans on social media, and leveraging marketing strategies to maximize exposure. While this stage doesn't directly impact the production timeline, it is an essential part of the music video journey. Creating a music video is an intricate process that demands time, effort, and a collaborative spirit. From pre-production to post-production, each phase contributes to the final masterpiece. While the duration can vary greatly depending on factors such as complexity, location, and artist vision, a well-crafted music video typically takes several weeks to months to complete. The end result, however, is a visual representation that enhances the listener's experience and solidifies the artist's creative expression.
Remember, the journey of creating a music video is a labor of love, where artistry meets technical expertise, and together, they weave a captivating story that resonates with audiences worldwide.
NARRATIVE FILM REEL
GLOBAL FILMZ EVOLUTION (2017 – 2022) REEL
MUSICAL ARTISTS LOOKING TO PRODUCE A MUSIC VIDEO? WE ARE A MIAMI BASED FULL SERVICE VIDEO PRODUCTION COMPANY, EQUIPPED WITH STATE OF THE ART SMART STUDIO / FILM SETS WHICH ARE PERFECT FOR CREATING A CONTROLLED ENVIRONMENT WHEN NECESSARY OR OUR FILM CREW CAN TAKE THE PRODUCTION TO THE STREETS/BEACHES OF MIAMI.
More Music Videos…(Click here)
Corporate Video Production
IN NEED OF PROMOTIONAL VIDEOS FOR YOUR BUSINESS? WE CAN HELP YOU SHAPE YOUR DIGITAL MARKETING STRATEGY BY INTEGRATING HIGH QUALITY, PROFESSIONAL CORPORATE VIDEOS.
More Corporate Videos…(Click here)
More Behind the Scenes…(Click here)