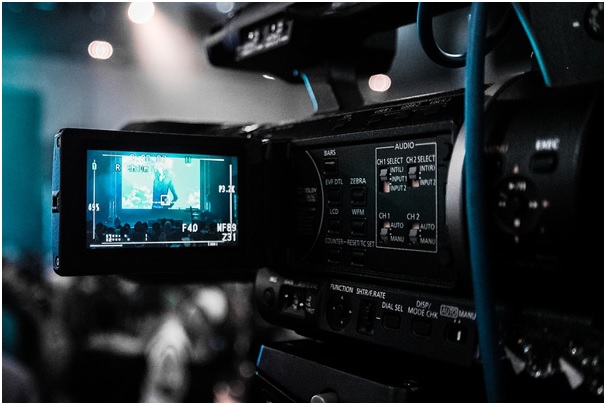 Guide to Choosing How Many Cameras to use for Your TV Show Production
Guide to Choosing How Many Cameras to use for Your TV Show Production
The choice of how many cameras to use for a TV show production is a critical decision that can significantly impact the overall quality and visual appeal of your show. Selecting the appropriate number of cameras requires careful consideration of various factors, including the nature of the show, budget constraints, and desired production values. In this article, we will discuss the factors to consider and provide guidance on determining the optimal number of cameras for your TV show production.
1. Nature of the Show:
The nature and format of your TV show play a crucial role in determining the number of cameras needed. For a multi-camera sitcom or talk show, using multiple cameras is common to capture different angles, reactions, and interactions between the performers. On the other hand, a single-camera setup might be more suitable for a scripted drama or documentary-style program, where a more cinematic and focused approach is desired. Understanding the genre and style of your show will help guide your decision on the number of cameras required.
2. Budget Considerations:
Budget constraints can be a significant factor in determining the number of cameras for your TV show production. Additional cameras mean increased costs for equipment, crew, and post-production. It is essential to strike a balance between the desired production values and the available budget. While multiple cameras can enhance the visual experience, it is crucial to assess whether the added cost justifies the benefits they bring to your specific show.
3. Production Values and Visual Variety:
Using multiple cameras can provide a more dynamic and visually engaging experience for viewers. It allows for capturing different perspectives simultaneously, providing a sense of depth and immersion. Multiple camera angles can also be beneficial during live events or performances, ensuring that no crucial moments are missed. Additionally, having multiple cameras allows for greater flexibility in the editing process, enabling smoother transitions and enhancing the overall visual appeal of the show.
4. Production Logistics and Crew Size:
The number of cameras used also affects the logistics of the production and the size of the crew required. Each camera requires an operator, and managing multiple cameras simultaneously can be complex and demanding. Consider the available crew members and their expertise in handling multiple cameras. Assess whether your production team has the necessary experience and resources to handle the technical aspects of managing multiple cameras effectively.
5. Creative Vision and Storytelling:
Ultimately, the number of cameras should align with your creative vision and storytelling goals. Consider how you want to present your show to the audience and the visual style you aim to achieve. Multiple cameras can offer creative opportunities for capturing dynamic shots, enhancing the pacing of the show, and immersing the audience in the story. However, a more minimalistic approach with a single camera can create a more intimate and focused experience. Aligning the number of cameras with your creative vision is crucial to ensure that it enhances the overall narrative and viewer experience.
Selecting the appropriate number of cameras for your TV show production requires careful consideration of various factors, including the nature of the show, budget constraints, desired production values, logistics, and creative vision. Whether you opt for a multi-camera setup or a more minimalistic single-camera approach, it is essential to evaluate how each choice aligns with your specific show's requirements and goals. By finding the right balance between technical considerations and creative storytelling, you can create a visually captivating and engaging TV show that resonates with your audience.
NARRATIVE FILM REEL
GLOBAL FILMZ EVOLUTION (2017 – 2022) REEL
MUSICAL ARTISTS LOOKING TO PRODUCE A MUSIC VIDEO? WE ARE A MIAMI BASED FULL SERVICE VIDEO PRODUCTION COMPANY, EQUIPPED WITH STATE OF THE ART SMART STUDIO / FILM SETS WHICH ARE PERFECT FOR CREATING A CONTROLLED ENVIRONMENT WHEN NECESSARY OR OUR FILM CREW CAN TAKE THE PRODUCTION TO THE STREETS/BEACHES OF MIAMI.
More Music Videos…(Click here)
Corporate Video Production
IN NEED OF PROMOTIONAL VIDEOS FOR YOUR BUSINESS? WE CAN HELP YOU SHAPE YOUR DIGITAL MARKETING STRATEGY BY INTEGRATING HIGH QUALITY, PROFESSIONAL CORPORATE VIDEOS.
More Corporate Videos…(Click here)
More Behind the Scenes…(Click here)