PRICING
Video Production Pricing
Video Production Pricing
The following two options allow you to build your production based on your budget:
Both options include all equipment needed for the production such as: lighting, pro audio, Ronin Steadicam, crane, grip equip, etc.
These rates include (1) Camera Op/DP.
Add additional crew for $75 per hour.
6K Red Epic Dragon Digital Cinema Camera $150 per hour or Half Day: $600 / Full Day: $1200.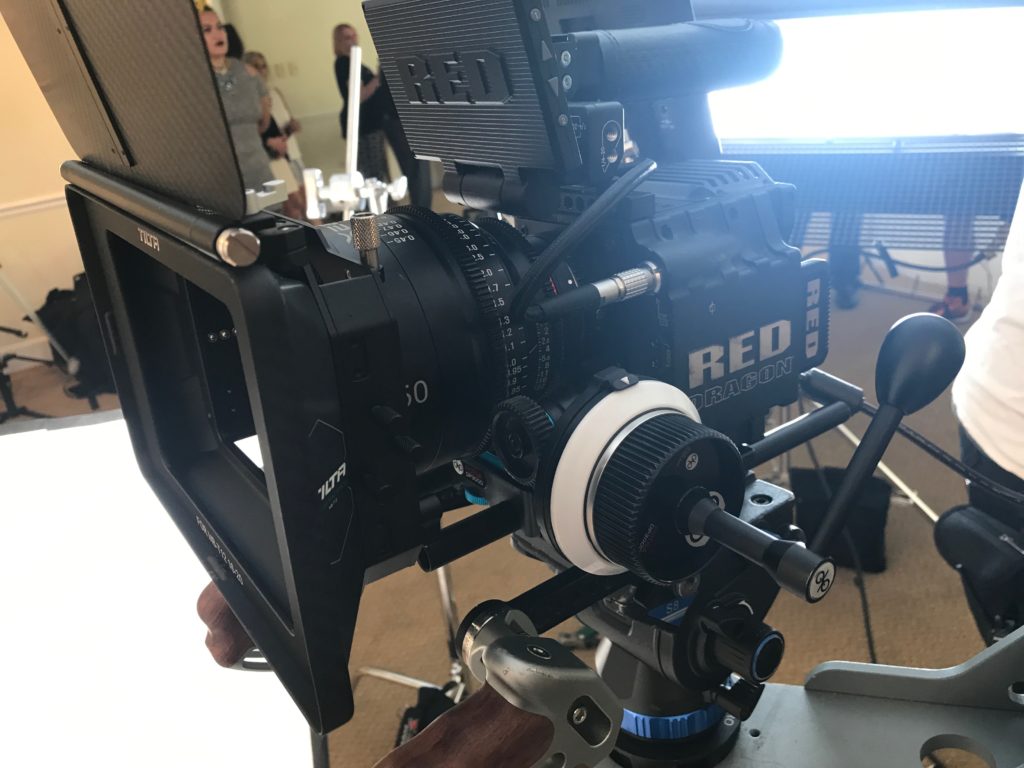 Sony A7s ii with cinema rig $75 per hour or Half Day: $300 / Full Day: $600.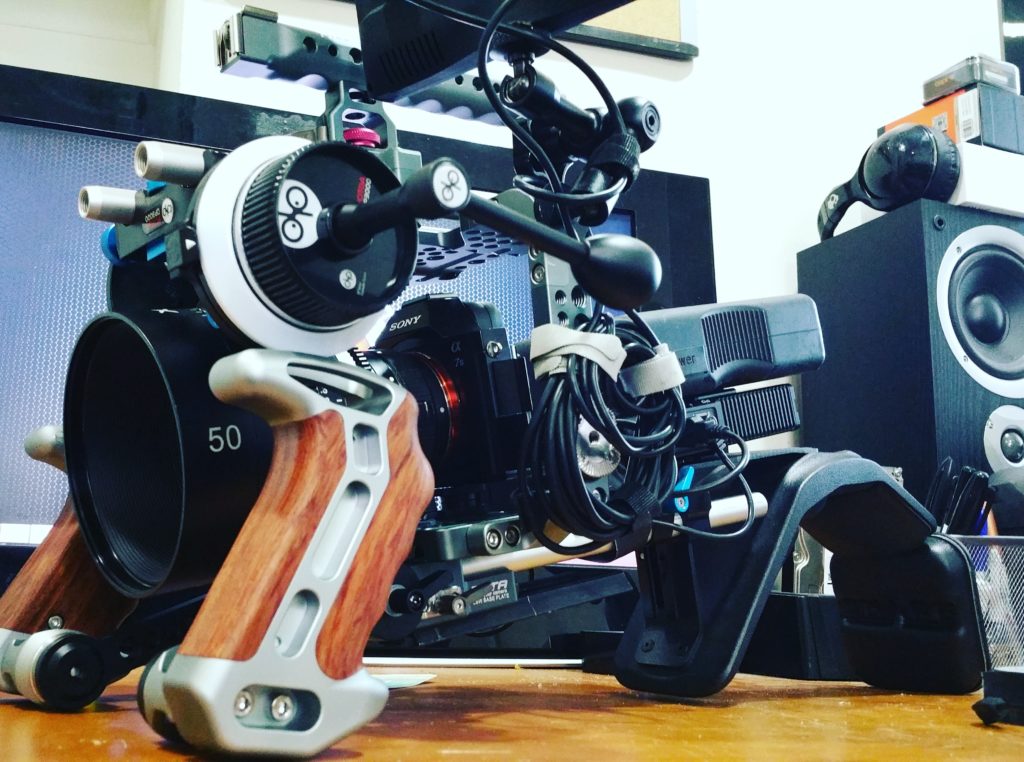 Add a second Sony A7s for $75 Per Hour or a 5K Red Scarlet for $150 per hour.
Add a Drone to your project:
Aerial Drone & FAA Licensed & Insured Drone Pilot for: $150 per hour.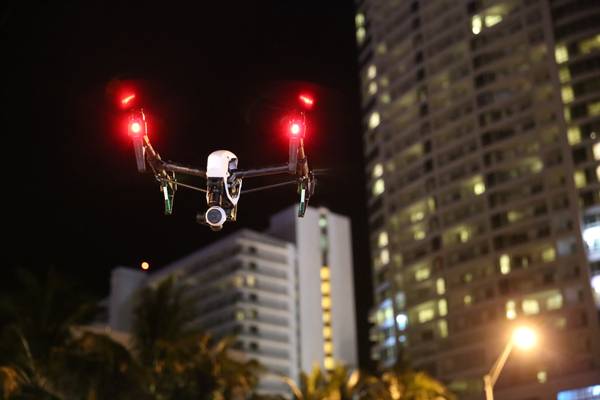 ADDITIONAL ACCESSORIES ARE INCLUDED IN THE HOURLY RATE:
Ronin (Full Size) Steadicam Rig
Ronin M (DSLR) Steadicam Rig
7ft Heavy-Duty Jib Video Crane
Mathews Grip Cinema Camera Car Rig
First Person Custom POV Shock-Proof Helmet with Audio and Wireless Control Station & Director's Monitor.
Benro s7 Video Tripod Package
Benro s8 Video Tripod Package
Manfrotto Video Tripod Package
10ft x 24ft Chromakey Video Green Screen and Background Support System Kit
GoPro 5 with Wireless 7in Monitor Package
(2) 48″ Gold & Silver Reflectors
(1) 8 x 8′ Butterfly Frame Ultra Bounce
(1) 8 x 8′ Diffuser
4′ x 6′ Diffuser Screen
(4) 10′ Mathews c-stands with gobos and 48″ Arm Extensions.
(3) 10′ Light Stands
Lighting
Kino Flo 4ft 4 Bank Light Kit
Wireless 2pt 12in Gekko Kelvin Tile Bi-Color LED Panels with Sony V-Mount Batteries.
(4) Arri 650s
(2) 1k Fresnel Lights
Audio
6 Channel External XLR Audio Recorder & Field Mixer
Sennheiser Audio Boom kit.
Rode Audio Boom Kit
Sennheiser Wireless Lavs & Boom
13′ Boom Stand
Scripts, Treatments & Shot lists are $75 per hour.
Contact us for post-production project quote:
We will need the following detailed information on the project to give an accurate quote:
EXAMPLE:
The length of Video.
Concept Overview.
Is Special FX and or Animation required? (If so, please explain).
Any special Request? (If so, please explain).
VIDEO PRODUCTION FREQUENTLY ASKED QUESTIONS
What are the costs of shooting and editing?
Shooting and Editing are separate entities of the video making process. Typically, $75 per hour to shoot and an additional $75 per hour for editing. For further details, click on POST PRODUCTION.
Does it cost extra to shoot at multiple locations?
No. However, the time it takes traveling between locations is counted towards the running hourly rate.
What does the hourly rate for shooting include?
All equipment needed to complete production and one camera operator. If additional crew members or resources are needed, they can be provided upon request for additional rates.
How much are models and talent?
Talent and model rates begin at $150 per day and up depending on talent and details of the project.
Do you provide locations, cars, props, etc.?
Though we are able to provide almost every resource needed to complete video production, additional fees are applicable for anything outside what's provided in the hourly rate.
We are based in South Florida and do not charge travel fees for projects in-state. We provide services to clients outside of the state, including internationally. Projects requiring special travel arrangements should contact us directly for such requests.
What is the difference between the Sony A7S ii Camera and the Red Epic Dragon Digital camera?
Although, they are both great high quality cameras here are some of the the differences:
Red Epic Dragon Digital Cinema Camera vs Sony A7s ii:
(a) Red Epic Dragon Shoots in 6K vs Sony 4K
(b) Red Epic Dragon shoot 82fps at 6K great for slow-motion shots vs Sony A7s ii 30fps at 4K.
(c) Red Epic Dragon offers a brilliant cinematic look to the footage vs Sony's has a more crisp HD look.
(d) Sony A7s ii holds up much better than the Red Epic Dragon in low-light conditions.
(e) The Red Epic Dragon footage has a larger range of post-production color enhancement options than the Sony A7s ii.
SERVICING THE FOLLOWING AREAS:
South Florida: Palm County: Palm Beach Gardens, West Palm Beach, Wellington, Boynton Beach, Delray Beach & Boca Raton. Broward County: Deerfield Beach, Pompano Beach, Fort Lauderdale, Hollywood, Weston & Hallandale Beach. Dade County: Miami Gardens, North Miami Beach, Aventura, Key Biscayne, Kendall, Doral & South Beach Miami.
Central Florida: Orange County: Orlando, Kissimmee & Winter Park. Polk County: Lakeland, Haines City & Winter Park. Hillsborough County: Tampa, St Petersburg, Brandon & Clearwater.
South West Florida: Sarasota County: Sarasota & Siesta Key. Charlotte County: Port Charlotte & Punta Gorda Lee County: North Fort Myers, Cape Coral, Fort Myers Beach & Bonita Springs Collier County: Naples, Fl.